When you have a child, you want to stay alive to be able to witness and experience how his life unfolds. You want to be there for him. This was what triggered my running journey after realizing that my body has started to refuse to obey my commands. I was an athlete and was so used to moving around a lot and "being great" about any sport I chose to engage in. After I gave birth, my physical activities were reduced to chasing after my son. But even at that, I couldn't keep up and poor body coordination began to dog me. I considered it a wake-up call: I had to disrupt my sedentary lifestyle, which I realized was so only because I was making too many excuses.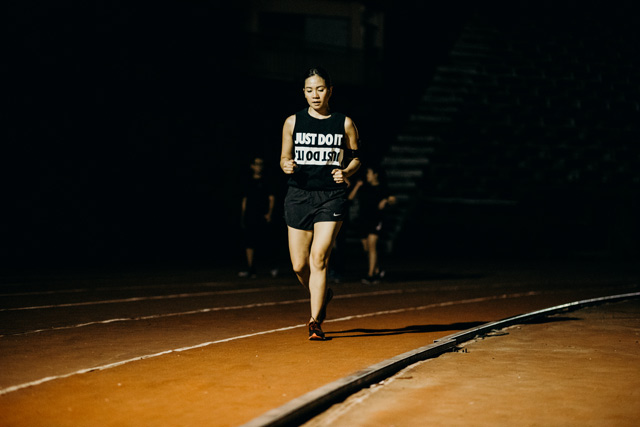 Continue reading below ↓
Recommended Videos
Though I am not new to sports, I'm new to running. I picked running simply because I knew I wouldn't have any excuses not to do it: no gym membership to pay for, no equipment to purchase, no other players to bug to show up. I only needed a pair of shoes—in my case I used the Nike Zoom Fly Flyknits—and pavement to pound on, which is practically everywhere, available rain or shine.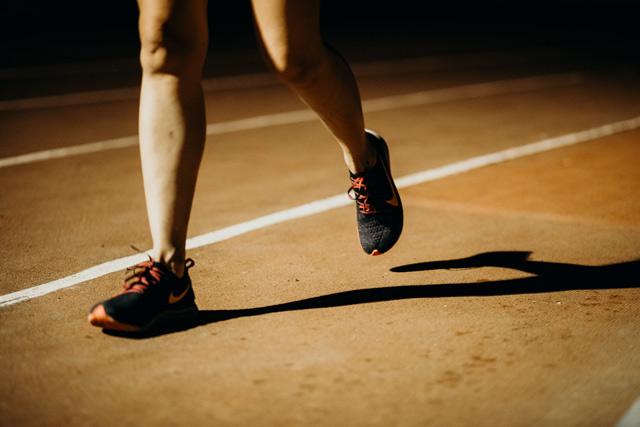 I enlisted the help of running coaches Rio dela Cruz, Ico Estregan, and Ian Banzon because I wanted to make sure I would have a training cycle that's built on a strong foundation—capitalizing on form, variety, and efficiency—and come out injury-free. The three of them have unselfishly imparted their knowledge about the sport and have patiently given me the training I needed at my own pace. Some days were harder than others to lace up my shoes and head out for a run but knowing that someone was so willing to share with me his/her passion for running gave that much-needed push.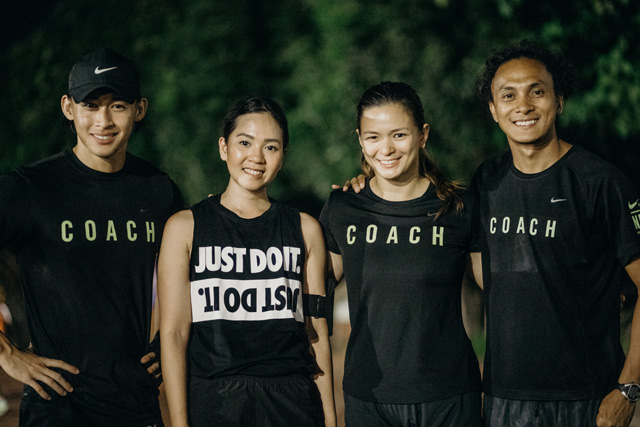 After months of running two times every week, I've become aware of its profound effect on my life. Indeed, consistency creates habit, and habit creates results. I've become stronger physically: I am now able to endure a whole day of varied activities with my son, like not having to bail from pushing him on his bike at the pump track no matter how many times he says, "One more!" But more than the physical benefits, I've learned to appreciate running for its contribution to the well-being of my mental health.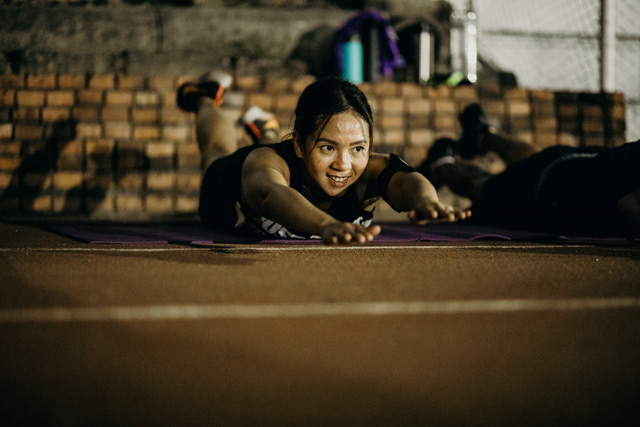 I've become fully in tune with my body.
Pain—whether in the muscles, knees, ITB (Iliotibial band) or what have you—can easily sideline a runner. During my first sessions, I would be easily bothered by pain. But over the course of my new fitness endeavor, I've learned to shift my attention to improving form and flexibility. Eventually, I became less interested in complaining about pain and instead, concentrated around running's long list of physiological benefits, as well as positive effects on cardiovascular fitness, immune system, and overall level of health.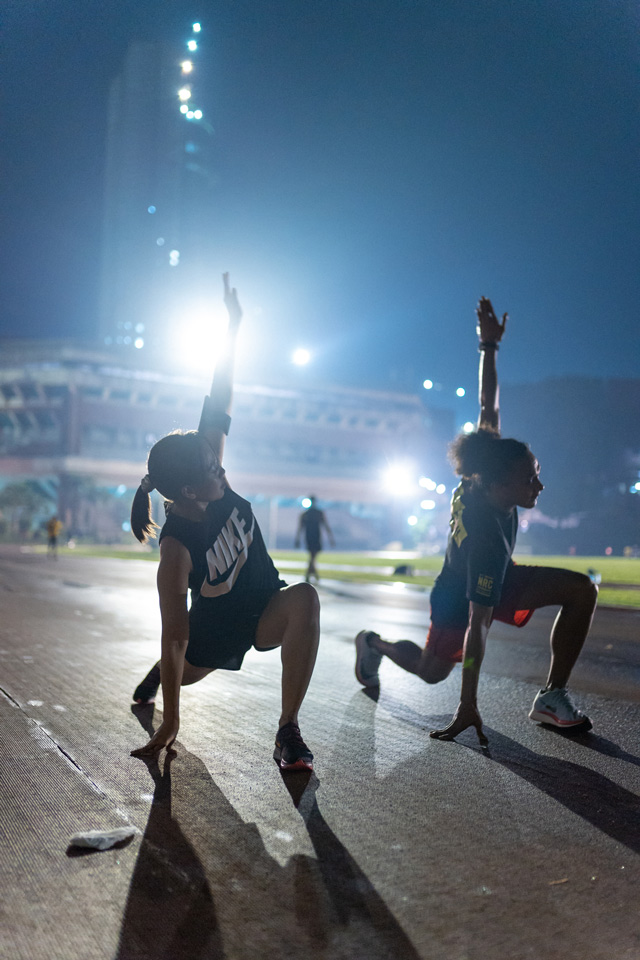 It supercharges my senses.
I've been working in the digital industry for more than 10 years but it is only in running where I truly, finally feel connected to the world in the most authentic sense—the cracking of the leaves beneath my feet, the smell of freshly laid asphalt, the roll of my shoes against the bituminous pavement, the sound of water being chugged by another runner nearby. I've learned to pay more attention to how things and people are in these highly charged moments and the connection I have with them that's very raw. This meditative nature of running eventually created a domino effect on everyday circumstances—I am able to clear my thoughts, focus better, and calm down.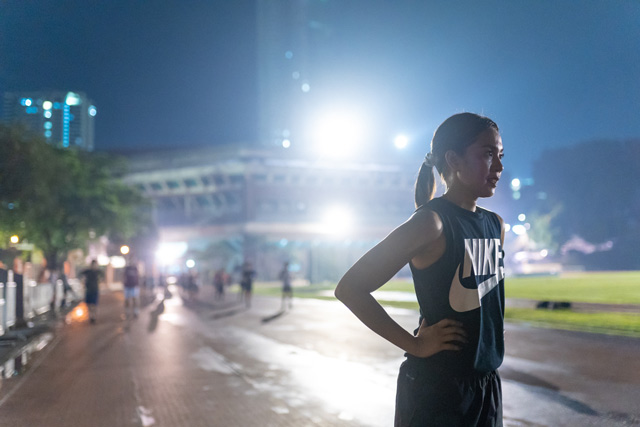 I've become more resilient, mentally.
Running is as much a mental exercise as it is a physical one. It compels me to dig deep and draw from my inner energy the will to finish or achieve my goals. I was able to train my body to follow that will entirely. I didn't stop when I was tired. I stopped when I was done.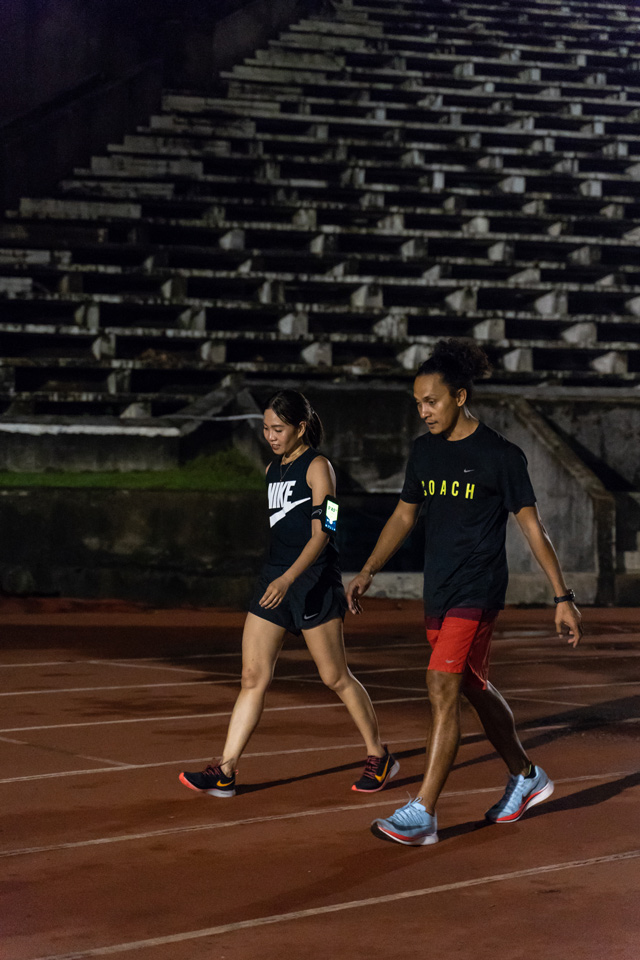 I've learned to compete only against myself.
I run my own race. Otherwise, I would only end up competing in a realm that other people have put in place for me and that's exactly where the real danger of competing against others lies: beating them. That only brings to a halt what is supposedly a lifelong pursuit to improve. Comparison is the thief of joy, so they say. So, I try to funnel that competitive energy, put in the work, my heart and mind, and look for inspiration inward because there's only one person who truly counts: me.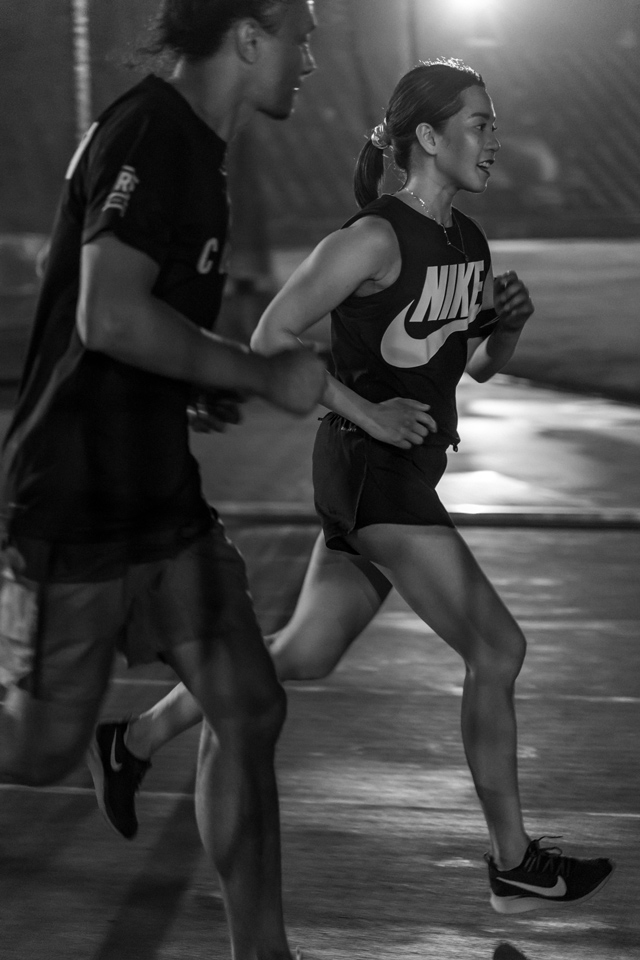 I got to define my own success.
Defining my own success allowed me to make every achievement a springboard to challenge myself in new ways—a raison dêtre that's pure and mercifully simple to believe in. This gave me a greater sense of empowerment.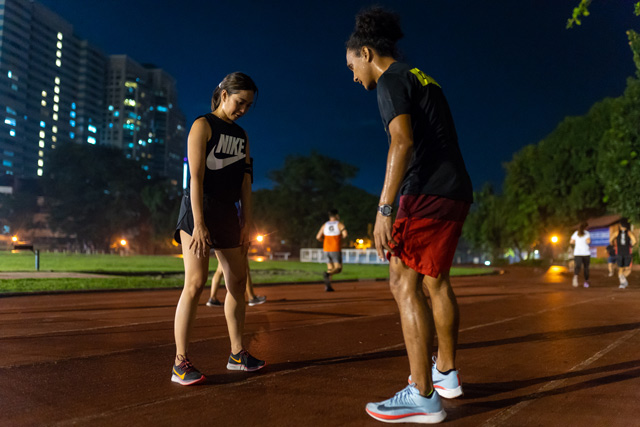 I have a higher appreciation of my "village."
Find a fitness coach, a running buddy, a photographer if you please. For me, it took a village: my husband, Justin, who drives me to any location we pick; my family, who looks after my son while I run; my coaches, who've shared their passion with me; my new friends, Kevin and Trish, who've supported me every step of the way and stayed with me on the track; and Jeff Lo of Pinoy Fitness, who's become an inspiration—I would be completely lost without them.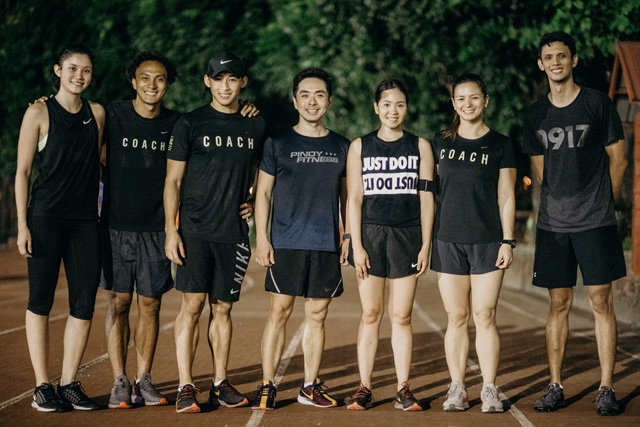 You see, I was able to achieve something not because of the absence of failure; rather, I persisted through failure and difficulty. And I think that's the secret to winning—persistence. It's certainly not easy. There are no shortcuts or tricks, but you just need to make that first step.