THESE are exciting times for sports.
The Toronto Raptors are up 2-1 against the Golden State Warriors in the 2019 NBA Finals; Andy Ruiz Jr. is boxing's new world heavyweight champion, and the PBA has just suspended Calvin Abueva indefinitely for two incidents in the ongoing Commissioner's Cup.
Whether your favorite team or player is winning or on the losing side, it's good to be a follower of sports because of the thrill of competition and some good-natured trash talk with opposing fans.
Sports fandom must be currently at a year-high that companies are taking advantage of the season by offering themed merchandise, like this graphic tee supposedly hinting at Kevin Durant's free agency plans that Nike reportedly released recently:
Continue reading below ↓
Recommended Videos
In the Philippines, certain brands have also launched their own updated apparel to join the existing lineup of sports-inspired gear in the market. This means you don't have to wear an actual jersey or uniform to declare your love for a particular athlete or team (or a boxing legend).
Here are seven online shops where you can order the best sports-themed shirts locally:
For those brimming with school spirit
Universidad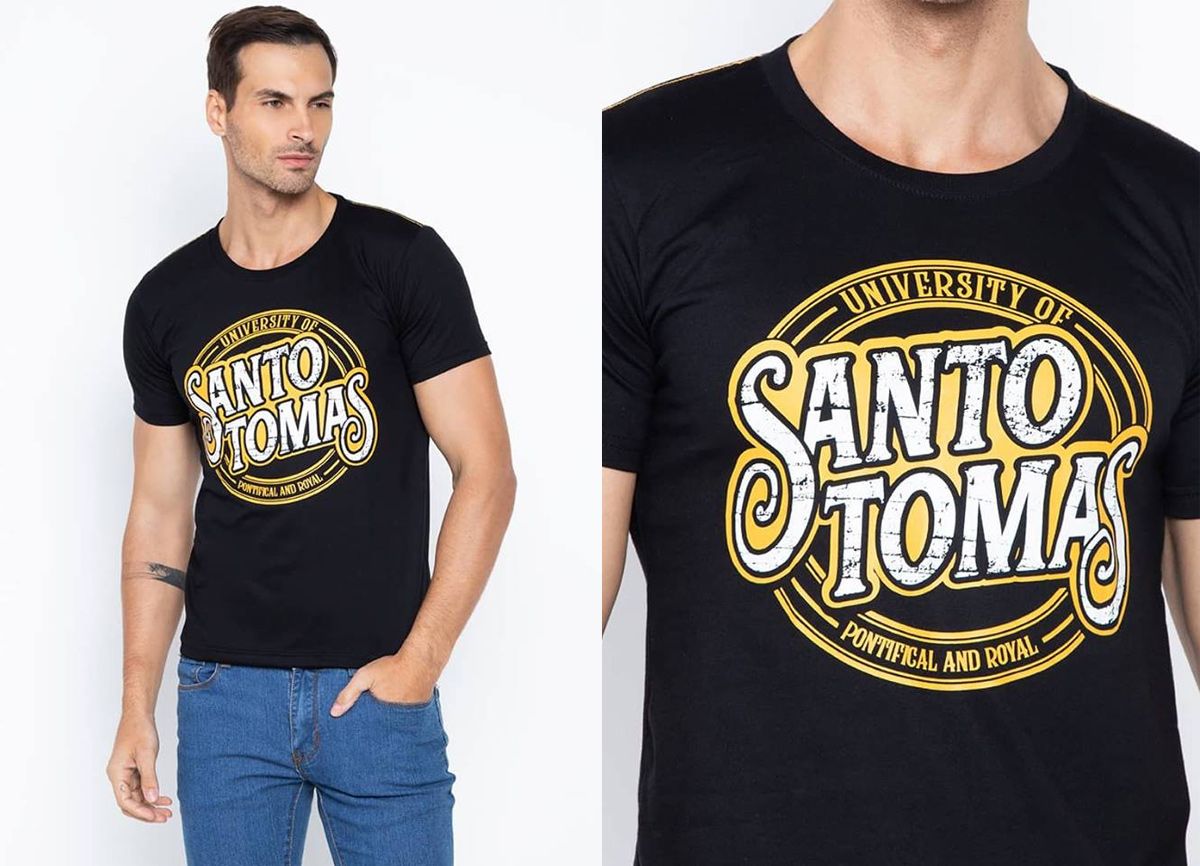 Universidad has been providing the UAAP and NCAA with quality fan gear for almost three decades now. Whether you root for the Ateneo Lady Eagles or San Beda Red Lions, the pioneer in local collegiate wear has something for those who are too shy to shout "One Big Fight" and "Animo San Beda" at the top of their lungs but want to show loyalty to the university.
Order at: https://www.zalora.com.ph/universidad/
For the diehard kabarangay
AC Prints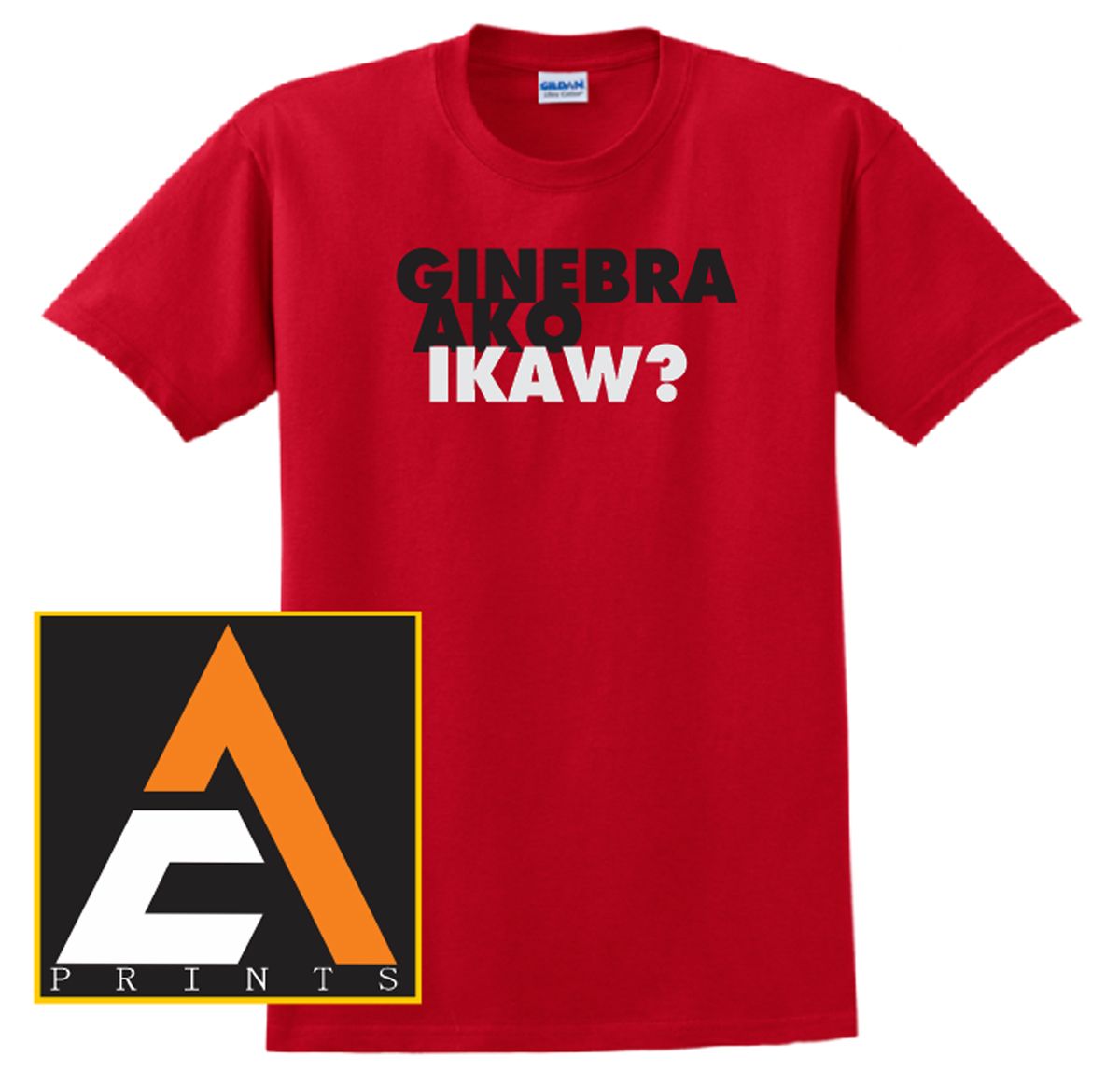 There's no better way to express one's allegiance to the most popular team in the PBA than wear a shirt carrying this straightforward rhetorical question. Nothing screams "Never Say Die" like a statement tee in Ginebra colors. Aside from Gin Kings-themed shirts, AC Prints also offers graphic tees featuring the biggest NBA stars and teams.
Order at: https://shopee.ph/AC-Prints-PBA-Brgy-Ginebra-Basketball-Shirt-i.85722373.1453204677
The Arteesan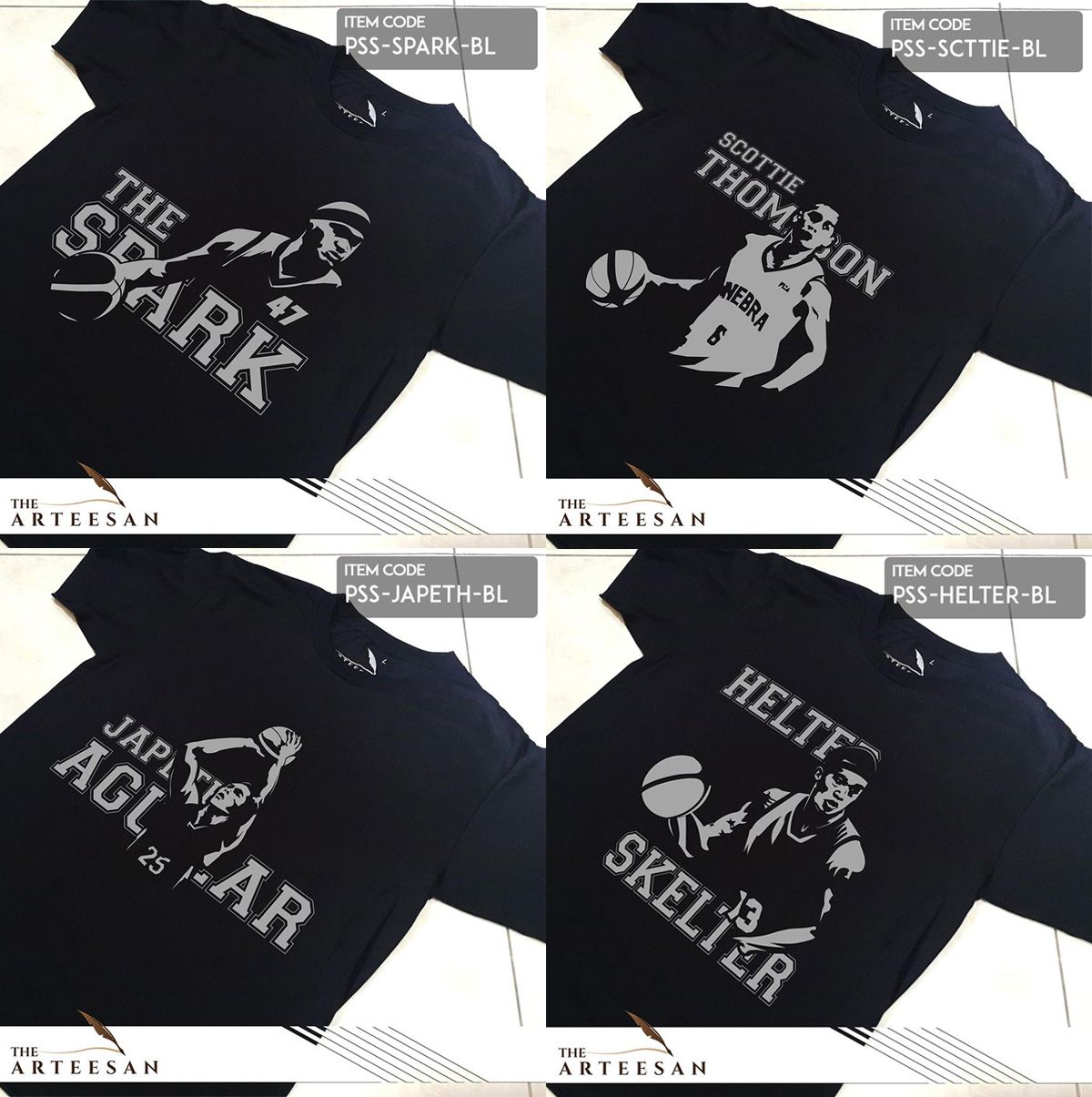 The Arteesan really knows what the kabarangays want, judging by its player-centric shirt line that bears the images of BGSM fan favorites, such as Scottie Thompson and Japeth Aguilar. The clean silhouettes and iconic monikers, from Jayjay Helterbrand and Mark Caguioa's Fast and Furious to LA Tenorio's Gineral, do complement each other.
Order at: https://www.thearteesan.com/product-tag/pba/
For the Dubs/Raps bandwagons
Titan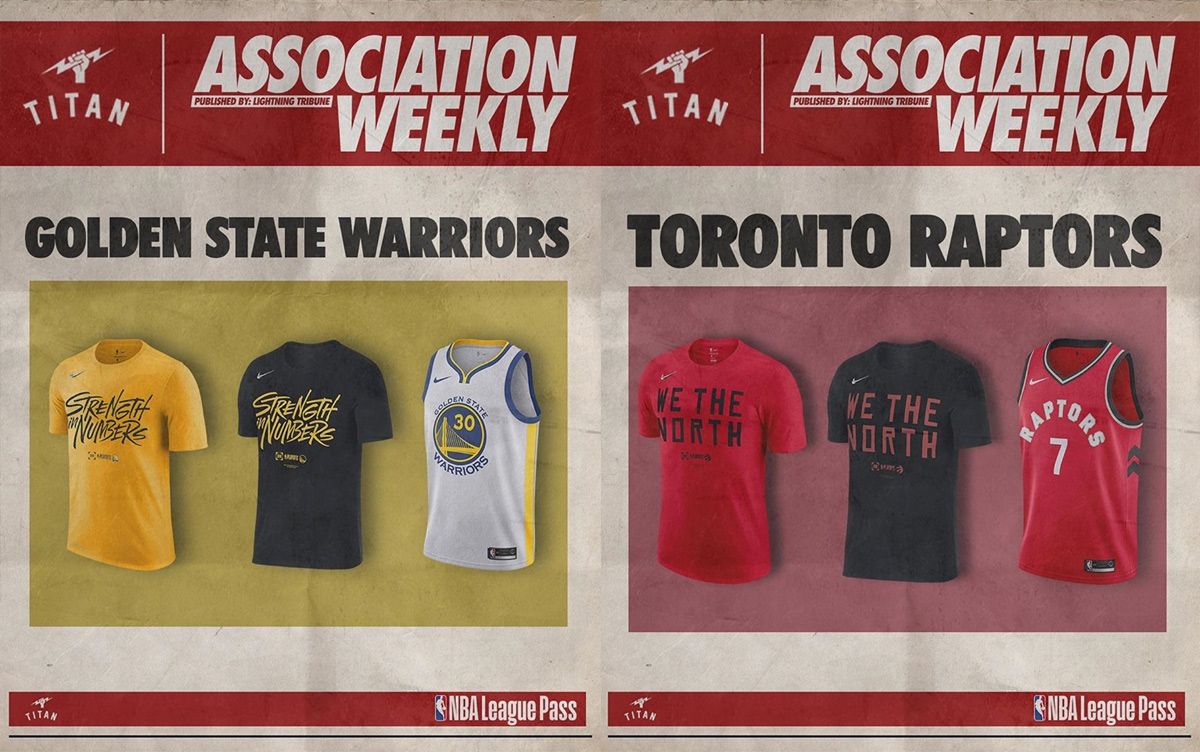 The country's first and only basketball specialty concept store has proven to be more than fresh sneakers and fresher haircuts with a dedicated apparel section. While Titan offers products curated from major sports brands, it also has its own batch of hoops-inspired and lightning laden designs, which aren't too shabby themselves.
Order at: https://www.thearteesan.com/product-tag/pba/ https://www.titan22.com/brands/nikenba
The Tshirt Project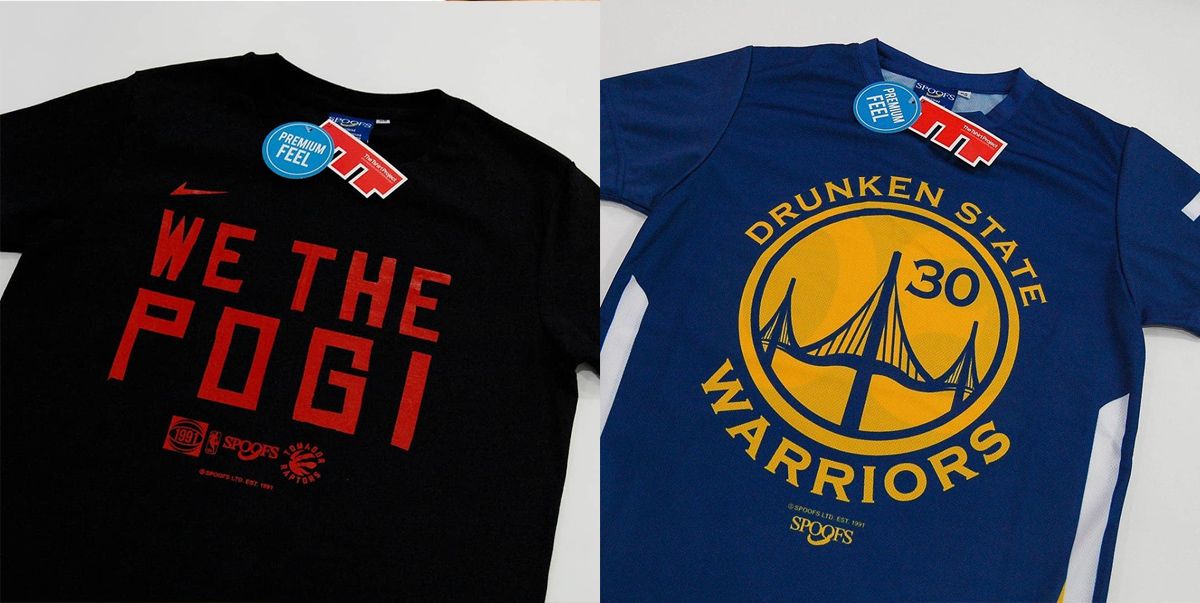 The brand Spoofs, which apparently is under The Tshirt Project, recently unveiled a couple of hilarious parody tees just in time for the NBA Finals between the Warriors and Raptors. We're not so sure if they're allowed to use or alter team logos; either way, here's hoping the other 28 squads will also be Spoof-ed.
Order at: https://shopee.ph/product/134743426/2282782670
https://shopee.ph/product/134743426/2282758833
For those who both love the game and humor
Teekals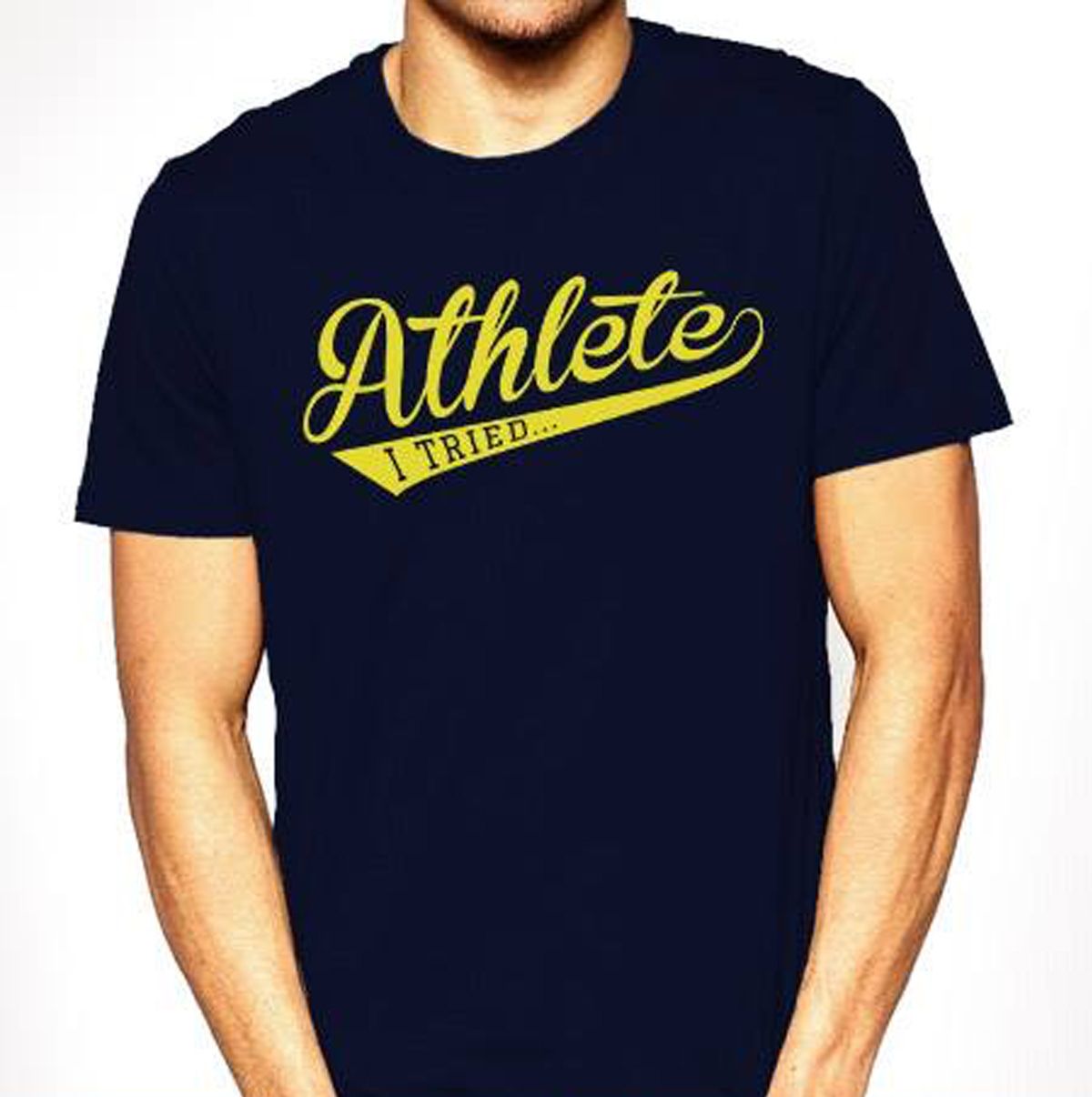 Teekals specializes in wit and hugot, but manages to incorporate sports topics in a chunk of their statement pieces. The name, which is short for "t-shirts kalye," says a lot about the wearability and whimsicality of their styles. Teekals is perfect for pun-loving active individuals, because they put the fun in functionality.
Order at: https://www.teekals.com/all/athlete-i-tried/https://www.teekals.com/all/mambo
Tenement
The People's Homebase isn't simply a streetwear brand, but rather, a sports club. Check out their official Instagram, which is filled with nods to the game and the competitive arena in general, and see what we mean. Tenement not only satisfies the customer but also brings together people from different backgrounds through their love for the game.
Order at: Tenement is currently preparing its webstore for the Spring/Summer 2019 release