FOR a healthier and well-rounded lifestyle, four experts shared useful tips about nutrition, grooming, fashion and style, and fitness at the recent SM "Movement" event aimed to celebrate the men in our lives.
Food
During the four-day event that culminated last June 30, personal trainer and holistic lifestyle coach Jose Villablanca shared healthy and easy-to-prepare recipes that men can try at home — fresh smoothies, no-bake oatmeal cake, and protein drinks using organic ingredients.
These meals, he said, are great pre- or post-workout meals, or snacks for when you're on the go.
"I was a very skinny kid growing up," recalled Villablanca. "Then, as I got older, I realized that when you physically look good, you can mentally perform better."
Continue reading below ↓
Recommended Videos
Stick to a habit
For those who want to stay fit and healthy, Villablanca imparted this valuable tip.
"Make one good habit at a time because a lot of people, especially in the New Year, they make a 10- or 15-item list then after a few weeks they can't stick to one habit," he said. "Consistency is key, doing one sit up doesn't mean you'll get a six-pack and eating one burger doesn't mean you'll lose your six-pack, but if you do it [regularly] then you can expect a result."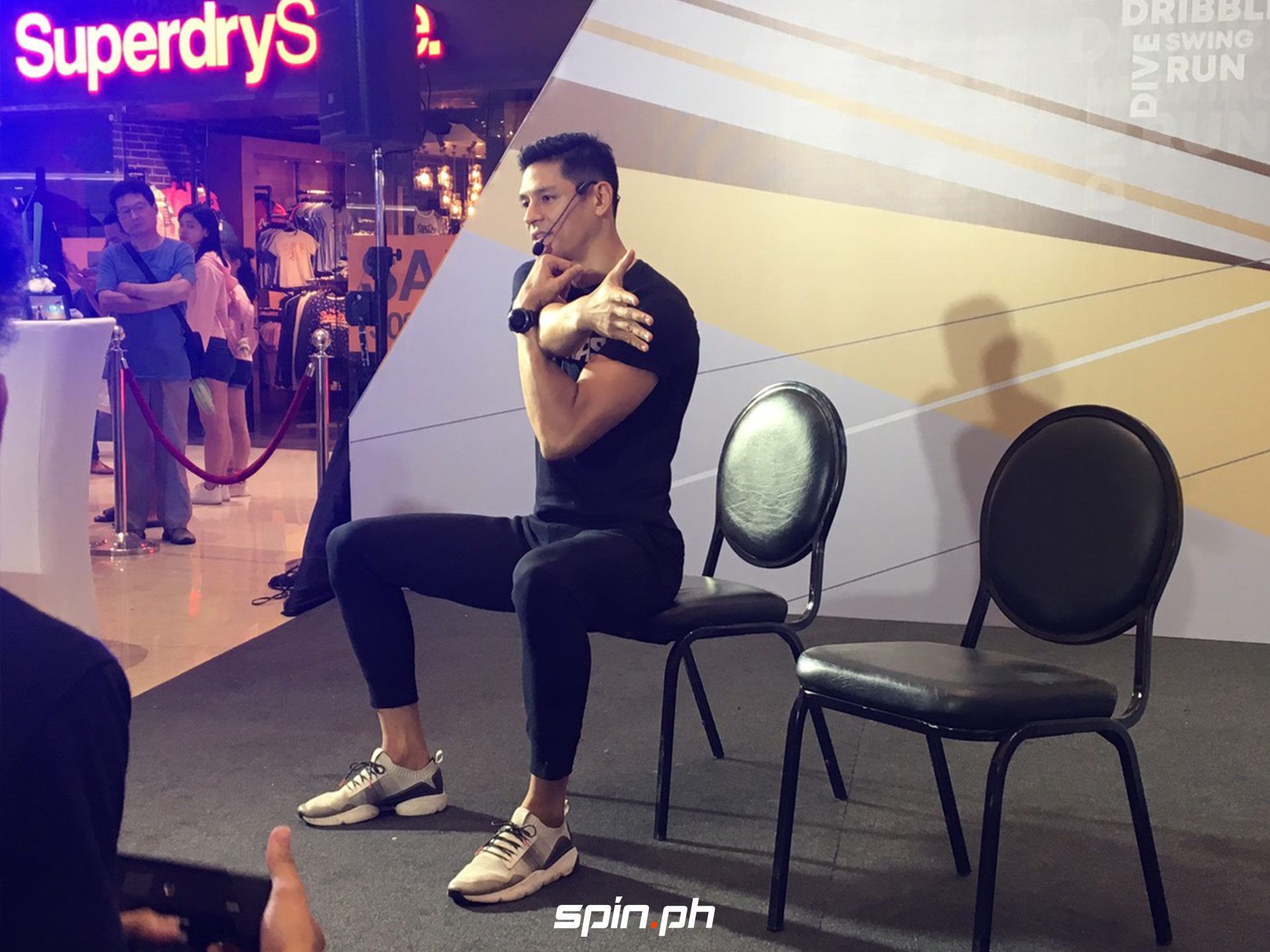 Workout
Yoga teacher Hideo Muraoka added that a good five-minute workout is what busy men need to do to stay in shape, before demonstrating simple exercises you can do at home or at work.
The Brapanese model and former football player also emphasized getting proper rest. "That's something we neglect, we tend to sleep late or wake up late. "It's very important because our body works according to the sun and the moon."
Like Villablanca, Muraoka discouraged participants from consuming processed and sugary food.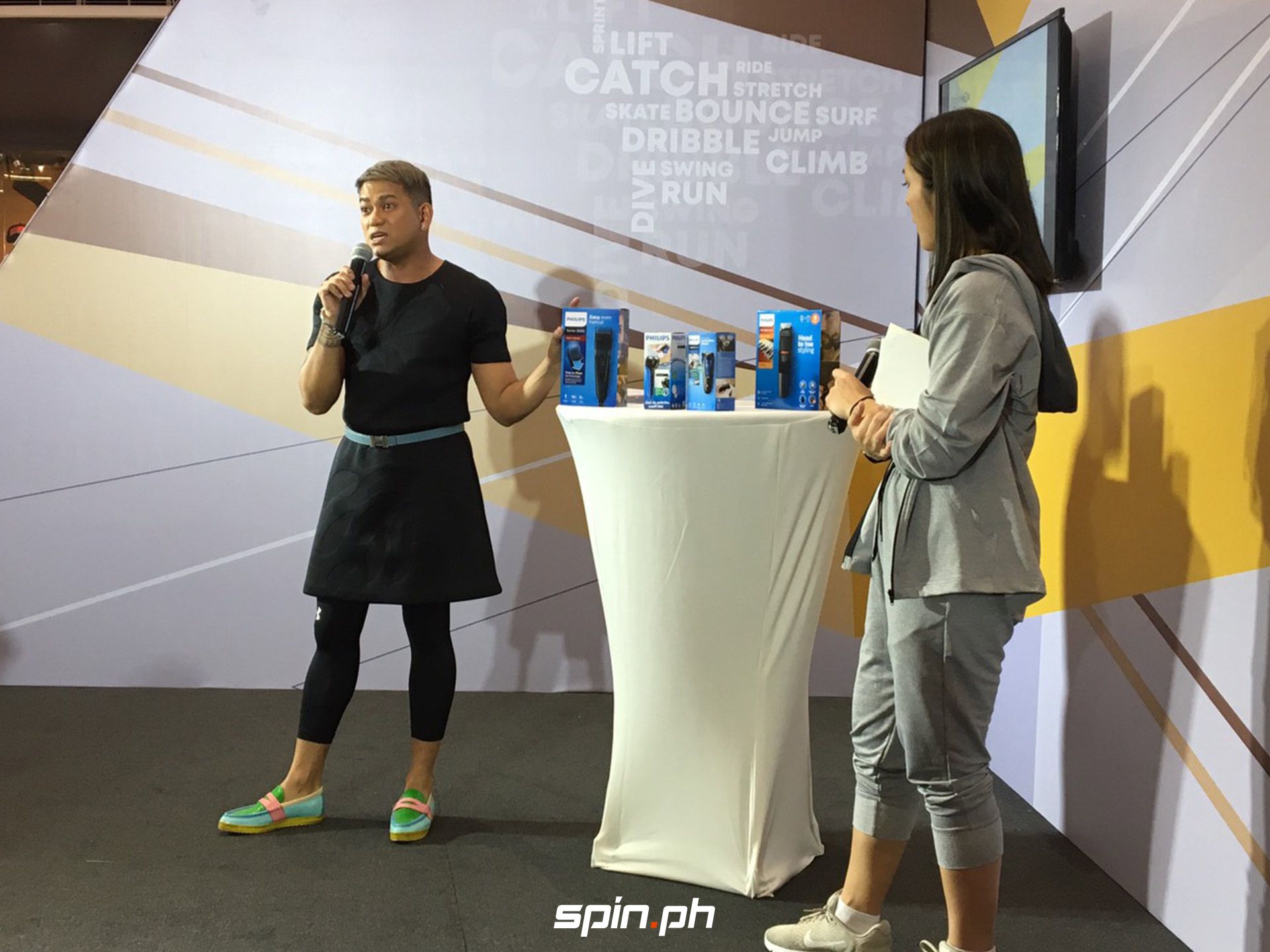 SM
Grooming
Celebrity hairstylist Lourd Ramos, meanwhile, encouraged men to pay attention to their grooming. If you're the experimental type, trying a new hairstyle once in a while to look good and fresh wouldn't hurt.
"Make it a habit [to visit a barber salon] and plan your hair cut," he said. "When you do that you can create another imaging and styling for yourself."
Skincare
While you're at it, doctor and model Mark Agas suggested you also make caring for your skin a priority. Having a busy schedule, he said, shouldn't stop you from having glowing and flawless skin.
Agas said he never had a skincare routine until his residency. "Simula noon na-realize ko na sobrang importante ng facial scrub, sobrang important na inaalagaan natin ang skin natin," he said.
Style
"Kailangan maging stylish din tayo kahit papaano, kailangan pumo-porma rin tayo. Kami, as doctors, kailangan smart casual ang attire namin. Basically ang everyday na damit ko sa hospital, buttoned down shortsleeves polo and slim-fit pants."
In terms of colors, opting for the classics — white, black, gray, and blue — is a no-fail move. Pairing your outfit with the appropriate footwear will also do wonders for your confidence, said Agas, who keeps three reliable pairs (comfy Oxfords, loafers, and white sneakers) in his car at all times.
Awareness
SM Men vice president for marketing Marielle Ardiente hoped these lessons could inspire men into making meaningful choices for their families and themselves.
"There's always a need for awareness," Ardiente said. "Kasi now, maraming ng illnesses caused by our poor nutritional choices and sedentary lifestyle. This event is a reminder that it's never too late to fix that."