CHICAGO - Apparently, there seems to be a communication gap, glitch, bug or whatever euphemism you may choose to call it, going on around the PBA.
After Magnolia deputy coach Johnny Abarrientos flashed a middle finger toward Converge import Jamaal Franklin last Sunday, league commissioner Willie Marcial told reporters he tried to call Johnny A but did not get a response.
Later that night, newly-minted San Miguel Beer coach Jorge Gallent confessed that he has yet to talk to Leo Austria, his dear friend and the man he replaced.
Hey, Talk N' Text, can you help get a rainbow connection over here?
Levity aside. I saw the YouTube clip of Gallent's post-game interview and the thought of talking to Austria "in a few weeks, or in a few days," made him seem uncomfortable. You'd think he was about to undergo a colonoscopy.
ADVERTISEMENT - CONTINUE READING BELOW ↓
Like Abarrientos, Austria is probably not in the mood for an electronic chit-chat, which explains why the "team consultant" was not seen anywhere near the SMB bench during Gallent's official baptism of fire against the suddenly less flammable 0-3 Phoenix Super LPG.
LOSING A HIGH-PAYING, BONUS-HAPPY JOB YOU'VE HELD FOR EIGHT YEARS IS A FAT PILL TO SWALLOW.
Can't blame Austria if his ringer is on mute mode or if the damn phone goes straight to voicemail.
Anyway, Marcial finally spoke to Abarrientos today.
"Sobrang apologetic siya. Bugso lang daw ng damdamin. Kaya very apologetic siya," he said of his conversation with the former PBA MVP and perhaps the greatest point guard in the history of the PBA.
A dose of remorse never hurts but what's up with all that indirect, second-hand apology? And what does that say about real contrition?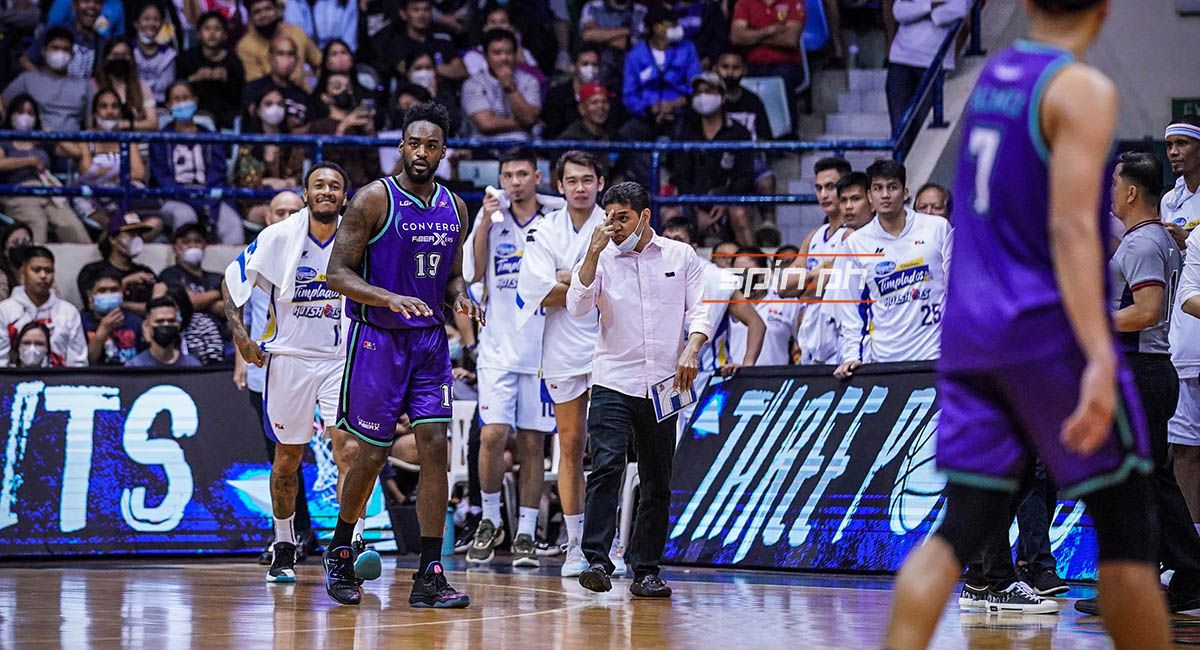 For his "crime" against decency, Marcial slapped Johnny A with a P10,000 fine.
I'm encouraged to see Kume take action without having to "ask the board," his favorite line when pelted with tough questions.
Still, I'd rather see Marcial act less as a moral police and more as an intrepid enforcer of rules, especially those pertaining to lopsided trades that favor the rich teams and have thrown the league's parity of competition down the gutter.
COINCIDENCE?
One of the reasons why Austria was removed as head coach was supposedly because of his not-so-rosy relationships with some players. During last week's SPIN POV episode, editor-in-chief Dodo Catacutan termed it "a quiet defiance."
In Gallent's first game at the helm, players whose playing time and place in the rotation were sporadic and unpredictable under coach Leo, got their well-deserved fill.
The fearless Simon Enciso logged 32 minutes and 20 seconds. Sweet-shooter Marcio Lassiter had 26 minutes and 26 seconds of action while Chris Ross, who once wondered out loud on Twitter about his scant playing time, saw 15 minutes and 40 seconds of play.
ADVERTISEMENT - CONTINUE READING BELOW ↓
But the most important digits were these.
San Miguel 114. Phoenix 93.
We can argue all we want about why and how the coaching change was made at San Miguel.
But there is no arguing the early results.