SEAN Anthony was engrossed in a thick book filled with neon and orange highlights as he enjoyed a cup of long black coffee and relative anonymity inside a hip cafe that doubles as a furniture showroom located at the heart of Makati one Friday afternoon last May.
If you didn't know him, you would think the PBA star looked the part of a college student cramming for a final exam.
Anthony was indeed studying – but not for a college exam. The 33-year-old NorthPort forward was info-overloading two weeks before taking a test that puts him a step closer to doing something complicated that people who hate numbers or charts would rather stay away from.
Become a chartered financial analyst.
While most PBA players and professional athletes usually prepare for retirement by putting up their own traditional businesses, Anthony has decided to tread an unusual, yet equally admirable path as he prepares for life after basketball.
Instead of using his money to hire employees to handle a business, Anthony is learning how to make his money do the work and yield income from various investments, including stocks – so he can be allowed to do the same for others' hard-earned cash.
Continue reading below ↓
Recommended Videos
Investment management beginnings
But like any wide-eyed student-athlete, the Filipino-Canadian cager initially had little technical knowledge about investments as he was focused more on honing his craft and making a good first impression in his move to the country of his mom, who was born and raised in Makati.
"I didn't even know what a stock or a bond was when I first entered the PBA," admitted Anthony, who graduated with a physical education and kinesiology degree at McGill in Montreal.
The influence on investments came from his older brother Christian, who, with other partners, runs Pathfinder Asset Management, a hedge fund outside Vancouver.
Basically, hedge fund managers have the license to manage people's money and make decisions on which mix of investments to put them into to earn profit.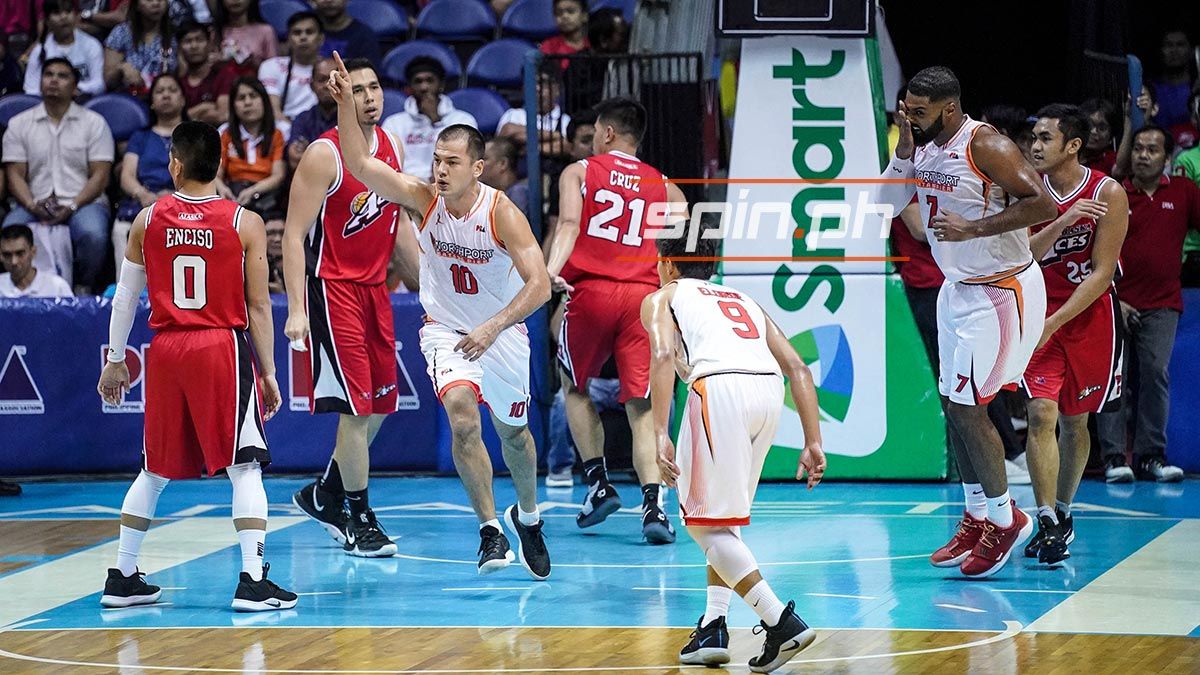 Making an effort to have an early understanding about investing, the younger Anthony did try to enroll for the entrepreneurship program at the Ateneo Graduate School while he was still with Air21, only to drop the course as it required him to attend 75% of the classes, which proved to be in constant conflict with his basketball schedule.
To avoid hassle, Anthony initially just gave a portion of his PBA salary to his older brother, who decided where to invest the money into.
When he saw the returns, Sean started wondering how it was like to be in his brother's shoes.
"Over time, it started to grow, and I became really interested with all this passive income and how he was growing the funds that I invest in him," Sean said.
Anthony, who's now in his 10th year in the PBA, eventually decided to take the first step into the investment management field four years ago, signing up for the introductory self-study online course under the CFA (Chartered Financial Analyst) program to get his feet wet on the financial markets.
Seeing it was a viable career path after basketball, Anthony took it up a notch by enrolling for the full program that has three levels, each one usually taking up 300 hours of studying and 4,000 pages of books to go through.
After taking and passing the level 1 exam, which historically has a passing rate of just 40%, in December 2017, Anthony took one year and a half to study for level 2, the exam of which he took last month at PICC.
Feeling the effects of the idleness in the middle of a five-hour study day that Friday afternoon, the 6-foot-4 Anthony would stand up from time to time to stretch. But he has enjoyed every second of it as he waits for the Level 2 results that he expects to arrive in a month.
"Right now, I just like finding out the association of the global economy and how it affects the decision-making of different companies," Anthony said. "It's just interesting to see how everything interacts."
Fantasy basketball = real-life investing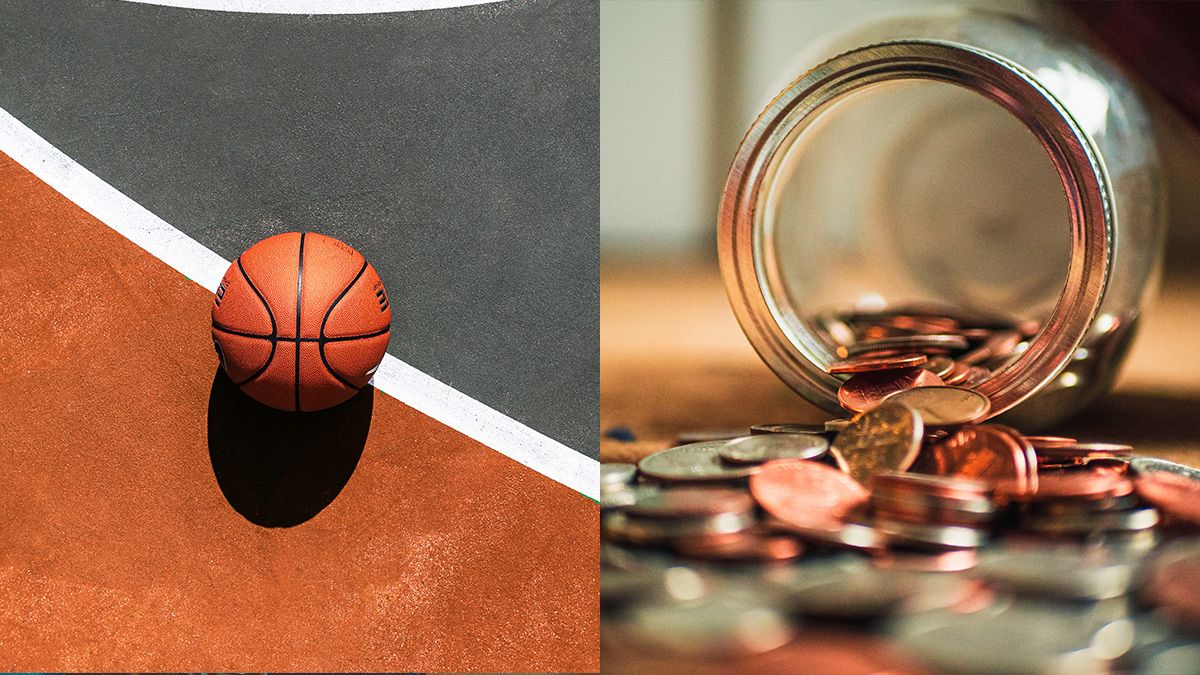 Understanding that relationship has allowed him to start knowing which mix of investments to put one's money.
"Instead of just putting your money into savings and holding it – how you grow that money in a way that benefits you in the future that's along your risk profile and everything," Anthony said.
In simpler terms, Anthony would relate it to fantasy basketball.
"Not necessarily the same analogy, but you're trying to fit something, a team that you have, and you're trying to find some of the underperformers that are going to perform well," Anthony explained.
"You can get your blue-chip: LeBron James is going to put up big numbers every year, but to really excel, you find the underrated players," he added. "Same thing in the investment place, there's a hundred different strategies, so it's trying to figure out like a group of companies of investments that fit the individual, the plan."
Most players, though, may still be more comfortable putting their money into familiar and proven businesses.
But in the same way he dives for loose balls with reckless abandon on the court, Anthony doesn't mind taking risks on the investment field.
"There's a lot of fear," Anthony said. "And I know when it comes to stocks, because people don't understand it, they don't know what makes it move, they don't even know what it is, so they may not be comfortable putting their savings, but they might invest in something that they know, like a lot of players I see do the growth of cattle, chicken farms, their own businesses."
Before taking the introductory CFA course four years ago, Anthony did try his hand at business, putting up a coconut water company along with a scientist and other partners.
His team developed a unique microfiltration technology that uses cold-process to avoid heat and preserve the natural flavor and proteins of the coconut water while giving it a better shelf life.
"Unfortunately, when we started to build for mass export, the microfiltration's technology did not hold in the mass production. The shelf life dropped and we weren't able to export," Anthony bared, adding the business lasted one year.
The time he spent on the business also took a toll on him.
"I find what you invest in those it really takes your time, which right now I'm not really ready to give up. I need my time, so I'd rather go to the investment side," said Anthony, a father of two boys.
Find your passion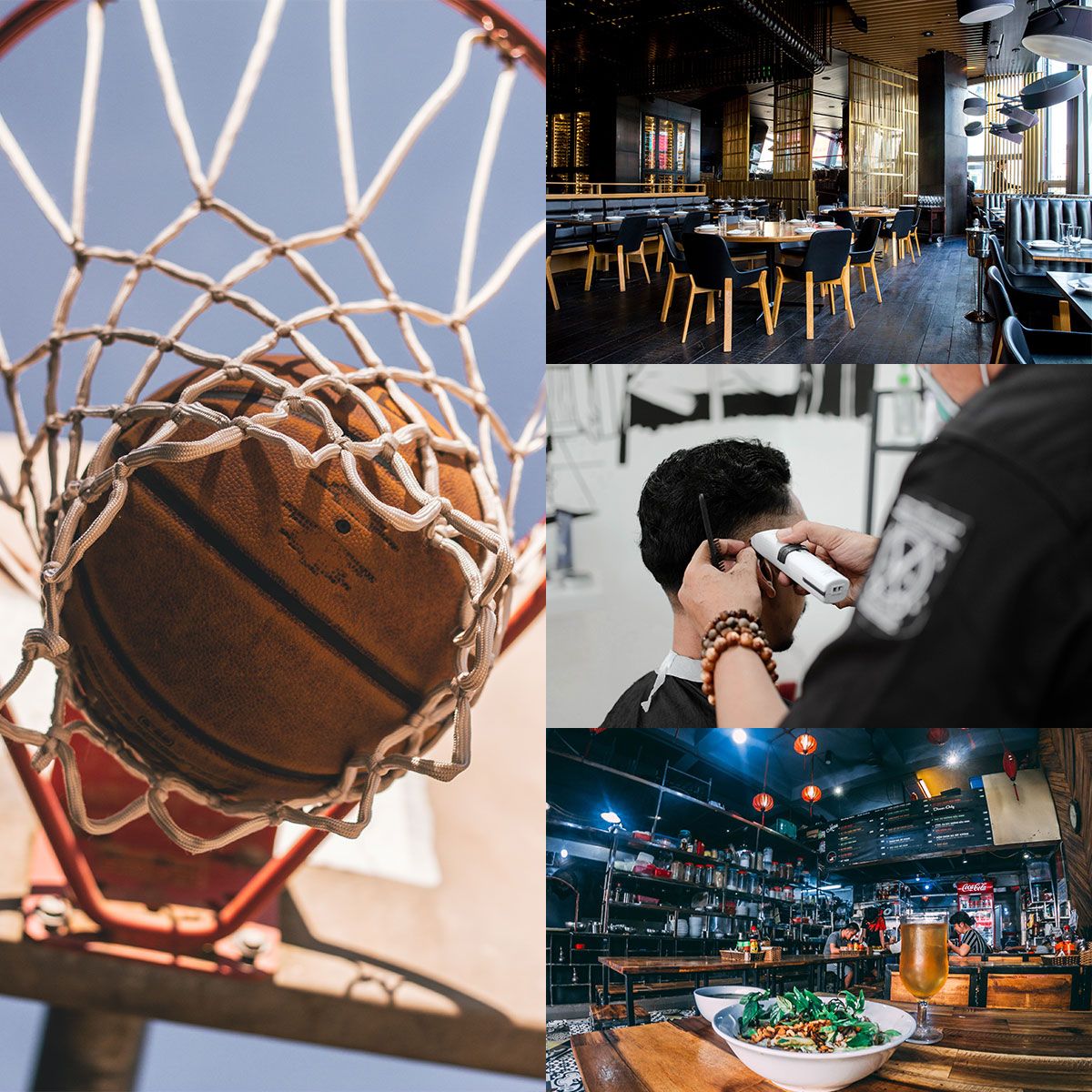 So he would rather spend his time on something he enjoys.
If and when he passes the last two levels of the CFA program, Anthony would still have to undergo the required four years of work experience for him to become a licensed chartered financial analyst.
"I plan on probably doing it as I play, so depending on time, I plan on eventually just balancing out, start off an analyst position, maybe become a head analyst or associate portfolio manager," Anthony said.
"And as my time commitment grows outside of basketball, maybe four years from now, will push the transition toward that," he added as he envisions eventually following in his brother's footsteps as a hedge fund manager.
Anthony knows it's not an alternative career path for every basketball player or any pro athlete.
"My advice for any player after basketball is to find something they love or they're passionate about, or have an interest in," he said. "Luckily for me, the way things interact in the financial industry piques my interest, and I like and enjoy."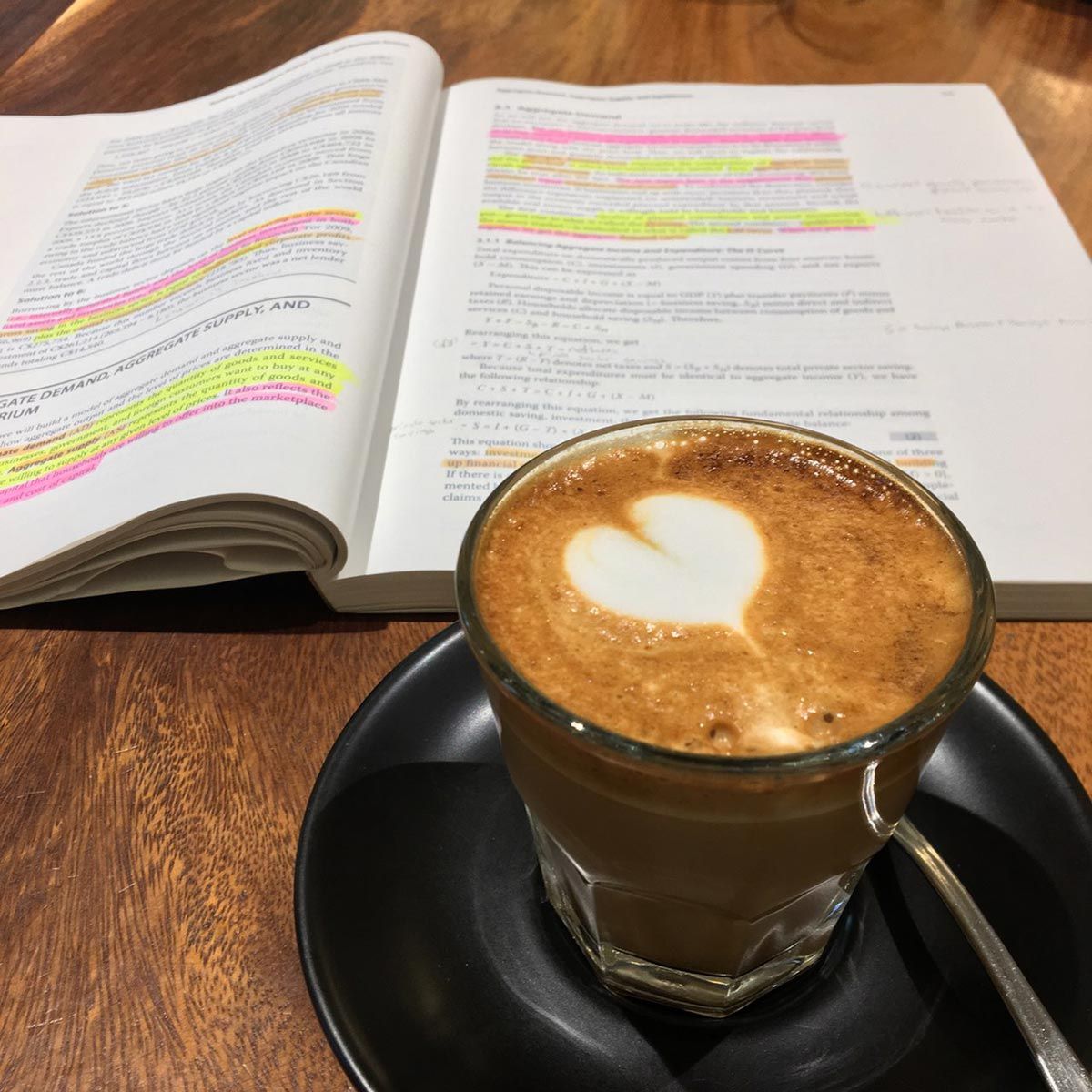 What matters, he said, is to put their money into good use - whether saving to put up a business or to invest in the financial markets.
Anthony cited how the current PBA UPCs (Uniform Players Contract) are built – getting 30% up front every year, then the 70% divided monthly – basically encouraging players to save up.
"The way the PBA makes their contracts, you get a lumpsum at the beginning … so if you take that 30% every year and you just invest that, and you live off the 70% monthly and you budget accordingly, you can save 30% of your salary per year."
When he was still at NLEX and starting on his investment management journey, Anthony also got sage advice from coach Yeng Guiao, who, known for his tongue-lashing, surprisingly gave a talk about life after basketball on his first day at the helm.
"When basketball's short, I want you guys to start building a business or doing something outside basketball already because I care about my players in terms of their whole future rather than just right now, so don't just rely on basketball," Anthony recalled Guiao saying.
"And when he said that, it kind of doubled down on my head that I'm doing the right thing," he added.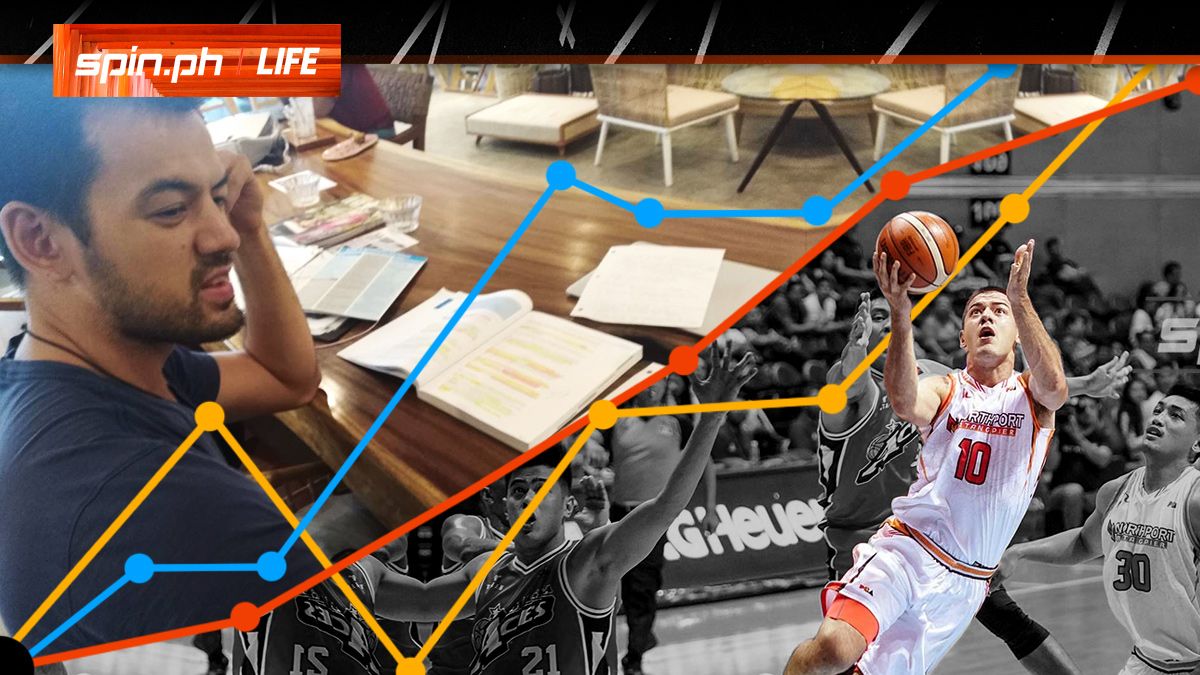 When Anthony finally becomes a licensed financial analyst, fellow players have someone else to reach out to when it comes to financial advice.
"What I do recommend every single player is having some kind of basic financial understanding and invest their money, so when they retire, they have funds after," Anthony said.
"They need to understand what saving and investing is because you look the sad stories of players who've had long careers, two years after basketball, they're broke, they have nothing to fall back on. That shouldn't be the case," he concluded.