WITH the 2018 PBA All-Star Week set to kick off in Digos City, Davao del Sur on Wednesday, it's the perfect time to remind everyone of the voting process that gets their favorite players in and some left out.
It's this simple: fans vote for the starters, while coaches pick the reserves – and some people, including retired six-time All-Star Ali Peek, forget or hardly have a clue about it.
Coaches can only fill seven slots for subs in each major island group, understandably leaving some notable players snubbed.
Here at SPIN.ph, we only need web space – and never ensaymada or pizza - to honor those left out in our annual feature.
Here's our All-Star snubs list for this year.
The averages are as of the elimination round of the last Philippine Cup.
7. Troy Rosario (13 points on 44-percent shooting from long distance, 9.2 boards, against only 1.6 turnovers in 29.4 minutes in 10 games)
The TNT KaTropa stretch forward is starting to spread his wings further after the departure of 2015 draft classmate Mo Tautuaa, continuing to prove his worth as the No. 2 overall pick in that draft.
Rosario, a Cagayan Valley native, is eligible to be part of a Luzon All-Star team that's loaded with big men who can shoot in Japeth Aguilar, Arwind Santos, and Raymond Almazan.
Continue reading below ↓
Recommended Videos
At least, the snub enabled Rosario to be part of the Gilas All-Stars in all the three legs.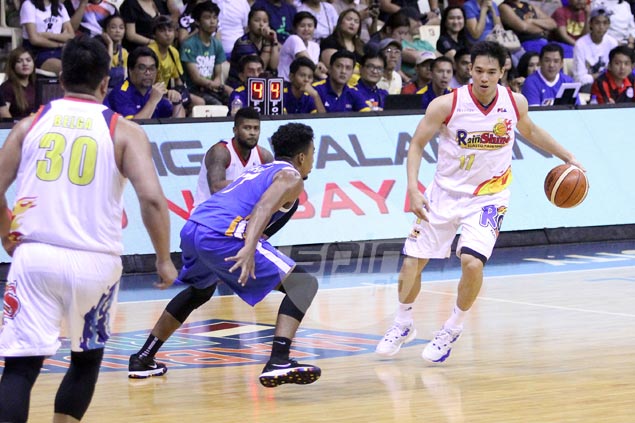 6. Chris Tiu (13.3 points on a superb 47.1-percent shooting from deep, 4.4 assists, 3.6 boards, and one steal, against only 1.4 turnovers in 25.3 minutes in seven games)
The Rain or Shine playmaker was the Elasto Painters' most consistent player in the all Filipino conference, where he made a conscious effort to take on more of the offensive load with fellow veteran Jeff Chan and JR Quinahan traded to other teams.
Tiu could've been voted in the Luzon team, being a Makati native, but the Luzon All-Stars already have an abundance of court generals in LA Tenorio, Paul Lee, Jayson Castro, Stanley Pringle, and Alex Cabagnot.
5. Mike DiGregorio (14.1 points on 46-percent shooting from the field, 2.5 boards, 2.5 assists, and 0.7 steal in 30.4 minutes in 11 games)
From Mahindra dropout to Blackwater topnotcher, the Filipino-Italian wingman's rise has been remarkable, putting in the work to become one of the Elite's best players with little fanfare. Too bad he wasn't rewarded with an All-Star call-up.
4. Rashawn McCarthy (14.5 points on 45.6-percent shooting from three-point range, 6.5 boards, and 4.5 assists in 33.2 minutes)
Columbian Dyip/Kia won just one game in the all-Filipino conference, but since this is a celebration of individual brilliance, then let's take note that of the Filipino-American spitfire guard, who has made the most of the minutes that he didn't get at San Miguel Beer.
Now, McCarthy has been teaming up with Jerramy King to form a high-octane Dyip drive.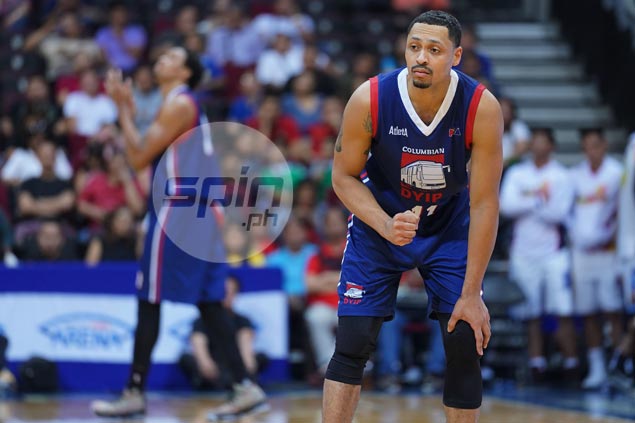 For our Top Three, we're noting their Commissioner's Cup averages.
3. Chris Newsome (19 points on 47-percent shooting, including two made triples per game, 5.6 boards, 4.8 assists, and 0.8 steal in 33.7 minutes in five games)
The Meralco star has continued to polish his playmaking skills and added a dependable three-point shot to his arsenal.
With import Arinze Onuaku getting most of the defensive attention, Newsome and Baser Amer have also been getting more open looks that they have capitalized on.
At least the 6-foot-2 Newsome gets to defend his Slam Dunk contest crown in Batangas on Friday.
2. Vic Manuel – (23.4 points on an almost-automatic 60-percent shooting, 5.8 rebounds, and 0.8 assist, against only 1.4 turnovers in just 20.1 minutes in five games)
The Alaska bruiser has been a catalyst of the Aces' success since last conference where they moved on from a disastrous year to make a return to the playoffs.
A perennially snubbed pride of Nueva Ecija, the Muscleman has sustained his amazing season despite coming off the bench in an import-laded tournament.
It seems he thrives better as the Aces' Sixth Man, so efficient that he's scoring more than one point per minute.
1. Sean Anthony (22.5 points on 48-percent shooting, 2.3 triples, 10.3 boards, four assists, and 1.7 steals in 32.3 minutes in six games so far)
The GlobalPort workhorse is the most notable on this year's list of All-Star snubs, getting snubbed for the third straight year – but always among the top standouts on our annual list.
A 2016 mythical second team member, the Filipino-Canadian combo forward has been shouldering more of the load, gladly taking on a leadership role in the post-Terrence Romeo era.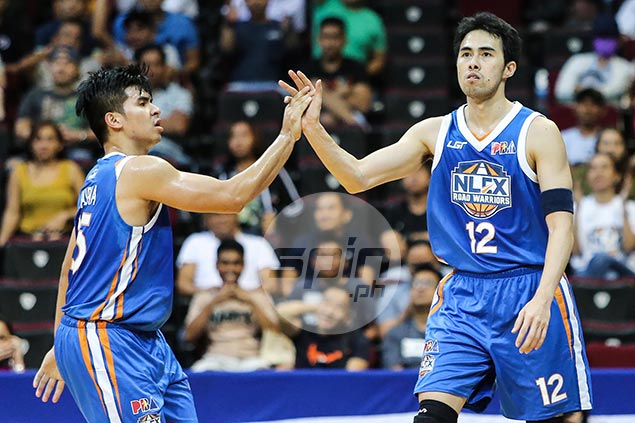 Honorable mentions:
Roger Pogoy (13.3 points, 5.7 boards, 2.6 assists, and 1.3 steals, against only 1.6 turnovers in 28.4 minutes in 12 games) The Cebuano wingman, though, is part of the Gilas All-Stars in all three legs.
Allein Maliksi (13 points, 6.9 boards, 2.8 assists, and 0.8 steal in 31.6 minutes in nine games)
Larry Fonacier (10.6 points on 37.7-percent shooting from beyond the arc, 3.6 boards, 2.5 assists, and only 1 turnover in 25.7 minutes in 11 games)