Prodigies are built for the now. What's great about them is that their gifts never go unnoticed for long. When they manifest before our very eyes, our minds begin to dream big and we get a clearer sense of what the future holds.
For these 10 Pinoy athletic wunderkinds, that future is bursting with possibilities, the kind where erstwhile pipe dreams become real, attainable goals. In their young, transformative hands lie the power — and we feel good knowing they're already wielding it to further elevate themselves and their sport and bring glory to their family and country.
This bunch isn't one to waste time and opportunities, after all. Which is exactly why they're a cut above the rest — and why we're excited to witness their unfolding greatness today.
Kai Sotto, 17, Basketball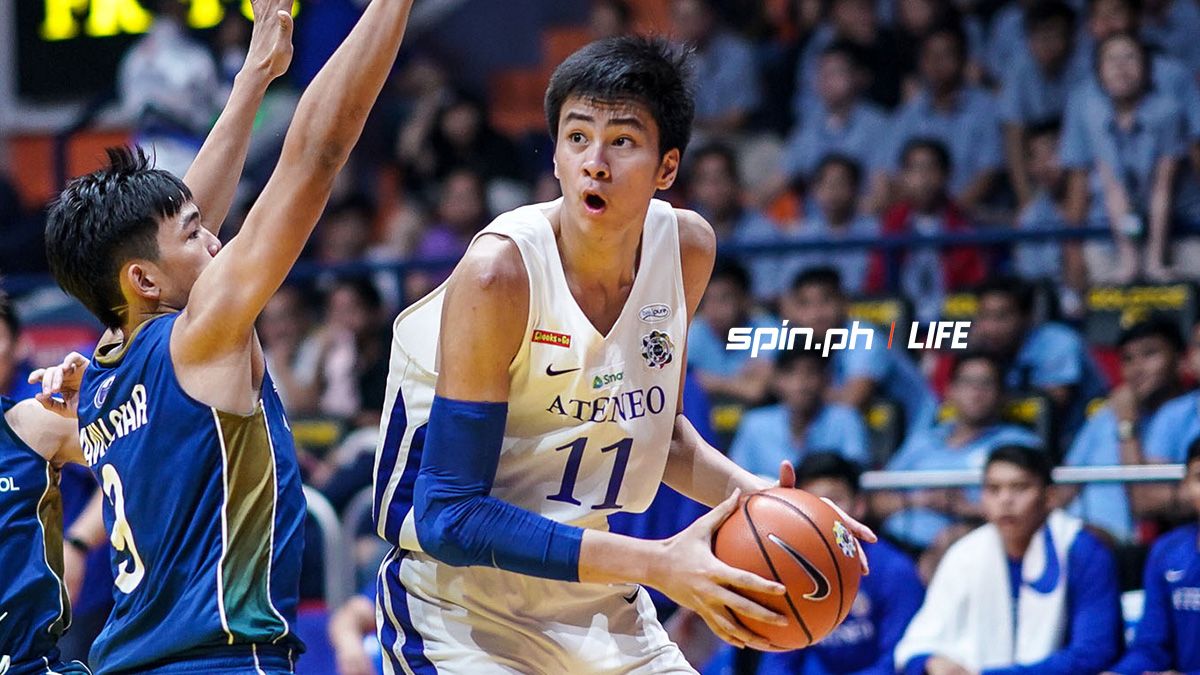 At 7'2, this multi-faceted center with a sharp nose for defense and savvy vision to dish out dimes is the current hopeful keeping our dream of finally seeing a Pinoy play in the NBA alive. He is, by far, the most complete player ever to take a stab at the elusive goal. What's fantastic is, he's bound to get even better with training and exposure abroad, which is exactly what he's been focusing on now with his recent move to the US. Playing for the Gilas Pilipinas Youth in the 2019 FIBA Under-19 Basketball World Cup, the towering skipper was hailed as the tournament's top blocker, averaging 3.1 swats per game. The son of former PBA player Ervin Sotto and ex-Ateneo King Blue Eaglet was also adjudged UAAP Season 80 Juniors Basketball Finals MVP.
Margielyn Didal, 20, Skateboarding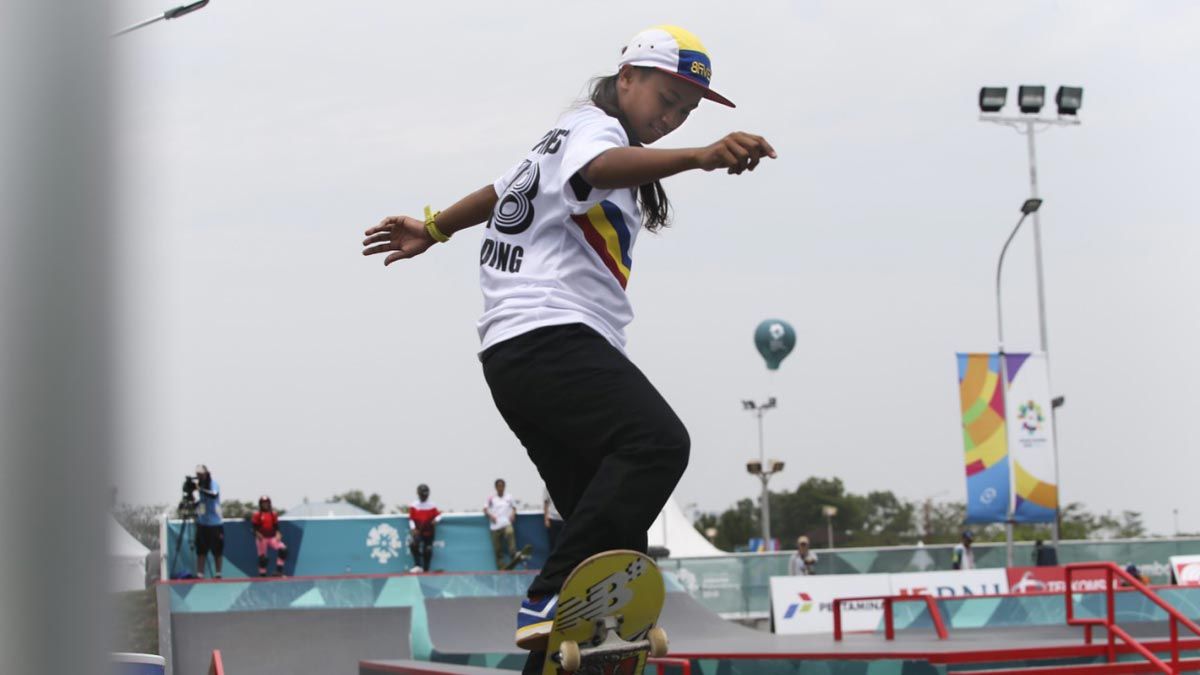 The inaugural gold medal winner of the Women's Street Skateboarding event in the 2018 Asian Games is rolling towards success on sheer talent and earnest determination, raising the profile of her chosen sport in the country. She remains the nation's best skateboarder after ruling the inaugural National Skateboarding Championship in Santa Rosa, Laguna in early July 2019. The 20-year-old Cebuana placed fifth in the 2019 Street League Skateboarding Los Angeles, notching the best ever finish by a Filipino competitor in the Street League Skateboarding World Tour. As an outspoken ambassador for skateboarding, the 2020 Tokyo Olympics hopeful also campaigns for the creation of skate parks in the country, advocating for safety and rallying support to the cause with her participation in skateboarding exhibitions and competitions here and abroad.
Eya Laure, 20, Volleyball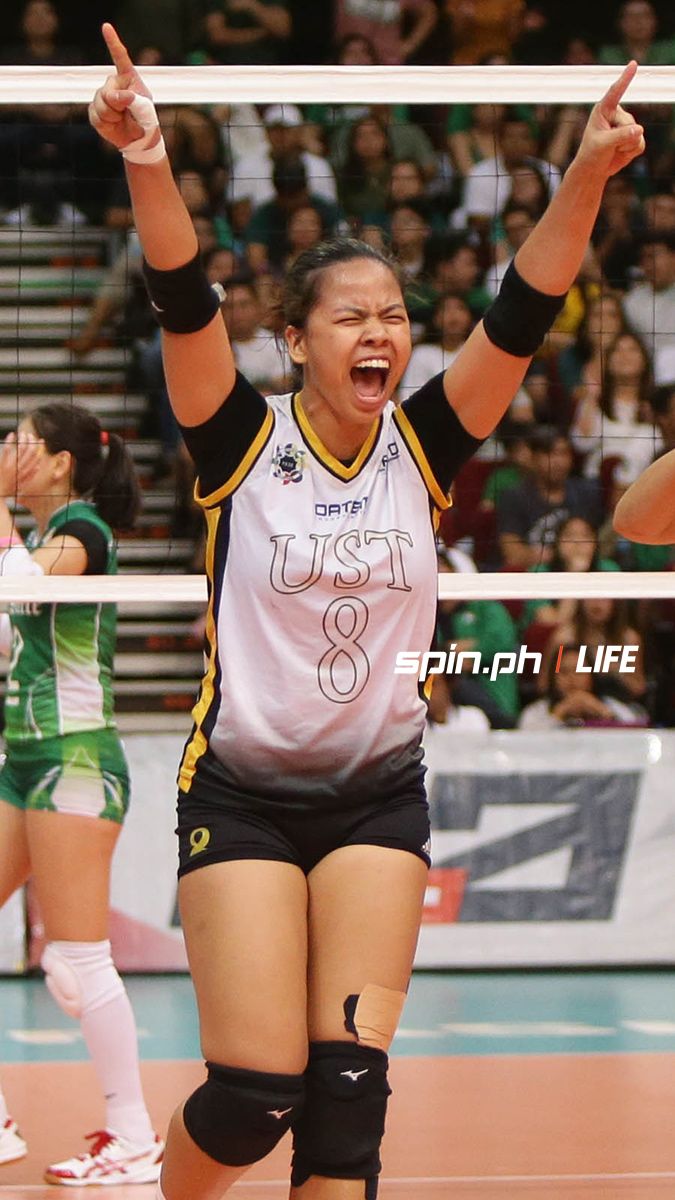 Who else is better equipped to take over from Sisi Rondina as UST's Queen Golden Tigress from Season 82 onwards than the all-business, all-heart Eya Laure? An instant sensation the second she broke into the collegiate ranks, Eya wasted no time showing she belonged. The awards she won at season's end — Rookie of the Year and First Best Outside Hitter — were almost anti-climactic, but greatly deserved. During the finals against the Ateneo Lady Eagles, the national team aspirant endeared herself some more to the UST faithful and volleyball fans in general when she defiantly embraced her Willis Reed moment in Game 2, returning from a serious ankle injury to rally her team against a foe whose searing momentum proved to be tough to overcome in the end. The good news is, UST's championship bid remains alive with Eya at the helm. We can already picture her getting down to business as early as now.
Xiandi Chua, 17, Swimming
Xiandi Chua is used to making waves not only in the pool but also in the headlines. She made her international debut when she first represented the Philippines in the 38th SEA Age Group Swimming Championships in 2014. In March, she had a perfect run in the 2019 Philippine National Age Group Swimming Championships in Davao on her way to bagging three gold medals. Xiandi, representing NCR, was at her fiercest when she broke two long-standing records in the 2019 Palarong Pambansa, including the secondary girls' 200m individual medley record set by Althea Lim 21 years ago, which she easily surpassed with her blistering 2:23.86-run.
Jack Animam, 20, Basketball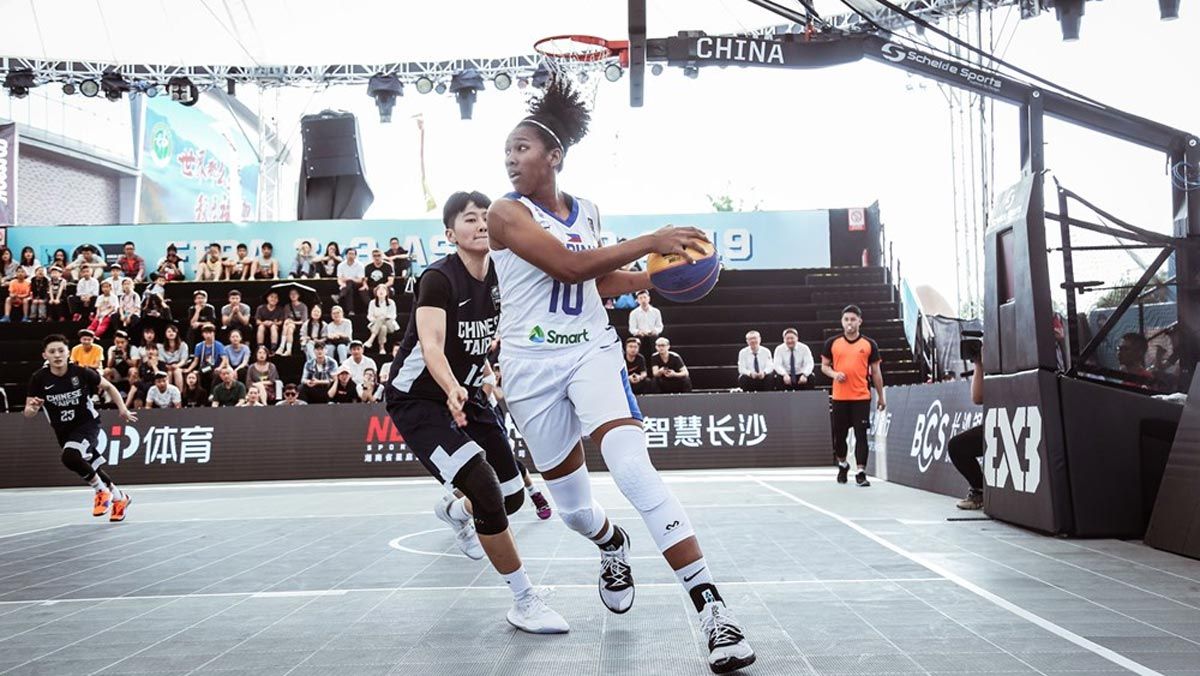 Jack Animam has no qualms taking the lead in promoting women's basketball in the country. The reigning UAAP Women's Basketball MVP feels it's only fitting that a nation so obsessed with basketball also recognizes that Pinays got game. It's about time, anyway. The marketing management graduate is eager to usher in a future where talk of Pinay basketball becomes the norm rather than an occasional blip on the national hoops radar. Whether her campaign leads to more exposure in international meets, better broadcast coverage of collegiate women's hoops or the creation of a stable league for Pinay ballers who want to turn pro after graduation, the Perlas Pilipinas mainstay is convinced she and her fellow female players will be up for the challenge. They've been ready for far too long, after all.
Israel Cantos, 18, Taekwondo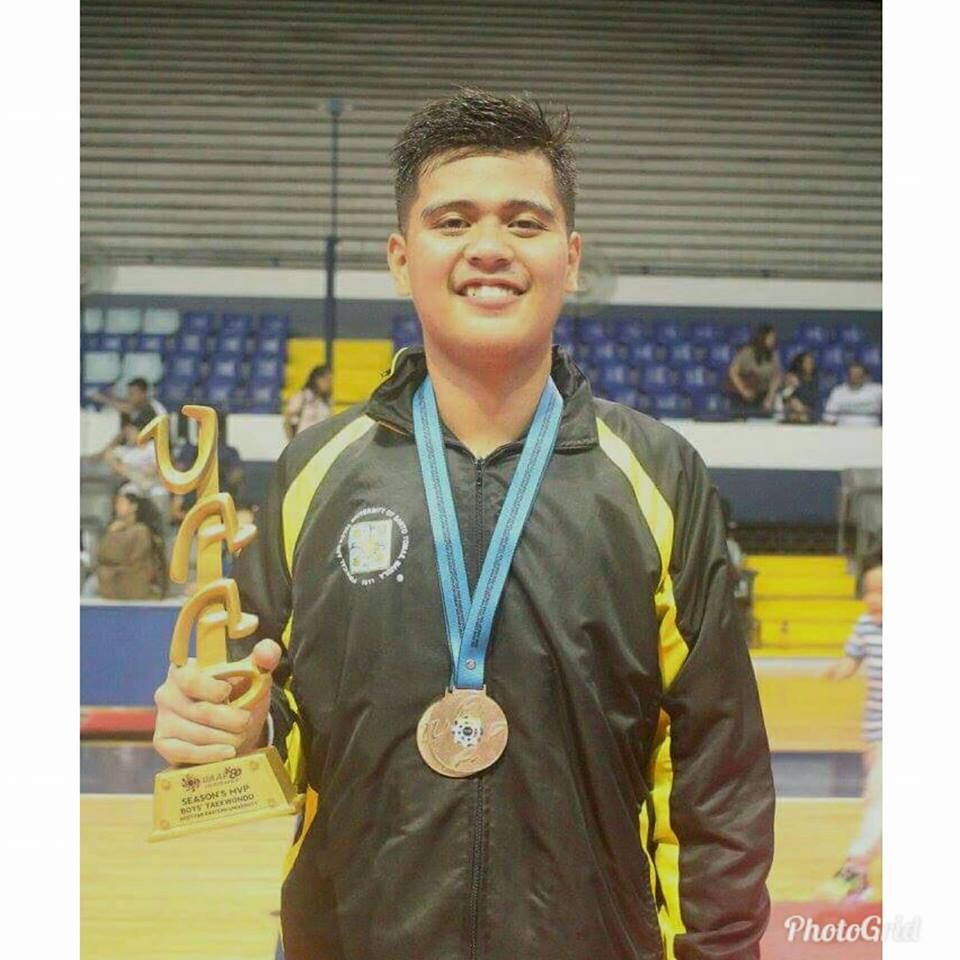 You can bet that Israel Cantos will be one of the marked taekwondo stars in the upcoming UAAP Season 82. The Season 80 Boys' Taekwondo MVP is likely expecting it, too, owing to his impressive run in the junior division where he played for UST. The heralded heavyweight is hoping to stay golden in his UAAP debut as a Growling Tiger. Last May 2019, Cantos was one of seven Pinoy jins to collect multiple gold medals in the 14th ASEAN Taekwondo Championships, where the Philippines reigned as the overall winner with a medal haul of 27 gold, 26 silver, and 20 bronze medals during the two-day meet.
Kaitlin De Guzman, 18, Gymnastics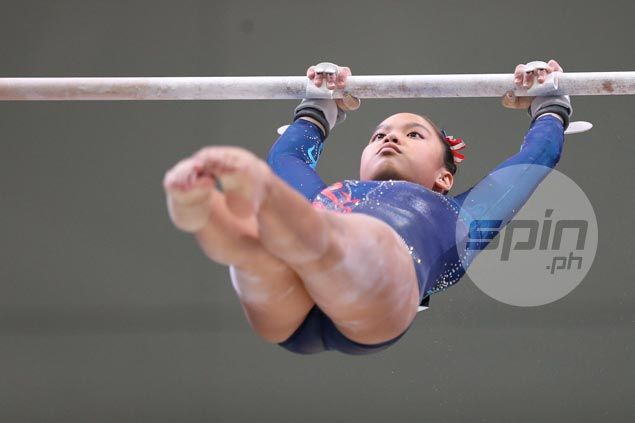 Kaitlin de Guzman has long been primed to reach great heights in gymnastics — it's in her blood, after all. She first gained national acclaim when she delivered the country's fifth gold medal in the 2017 Southeast Asian Games held in Kuala Lumpur, Malaysia, topping the uneven bars in the artistic gymnastics competition. By winning, Kaitlin duplicated the feat achieved by her mom, Cintamoni dela Cruz, who had ruled the event 22 years earlier in the 1995 SEA Games edition in Chiang Mai, Thailand. Kaitlin is also one of the few Filipinos who has had the opportunity to compete in the United States. With more exposure, Kaitlin is likely going to banner Philippine gymnastics in the years to come.
Chino Sy Tancontian, 18, Judo and Sambo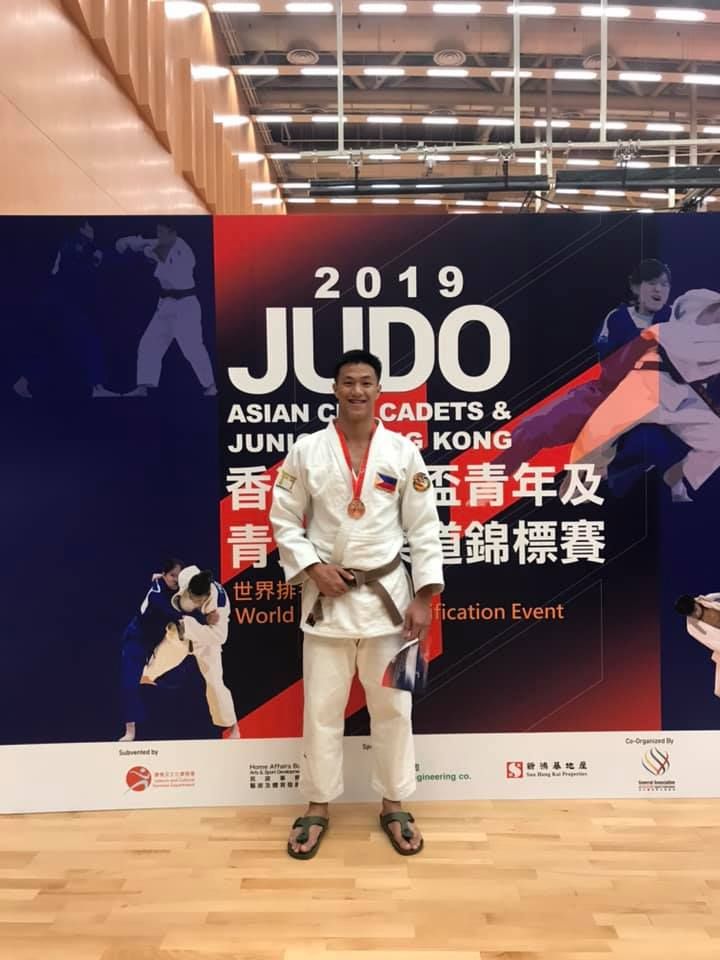 Chino Sy Tancontian is shaping up to be one of the Judo and Sambo fighters to watch in the country. This accomplished fighter brought home the Philippines' first gold medal in the 2nd Southeast Asian Sambo Championships in Indonesia last June 2019. During his UAAP debut in 2017, Chino once again turned heads when he was hailed the Most Valuable Player of the UAAP Season 80 Judo Competition Juniors' Division. In July 2019, the 18-year-old judoka won a bronze medal from the International Judo Federation Asian Cup Cadets in Hong Kong.
Nico Almendras, 19, Volleyball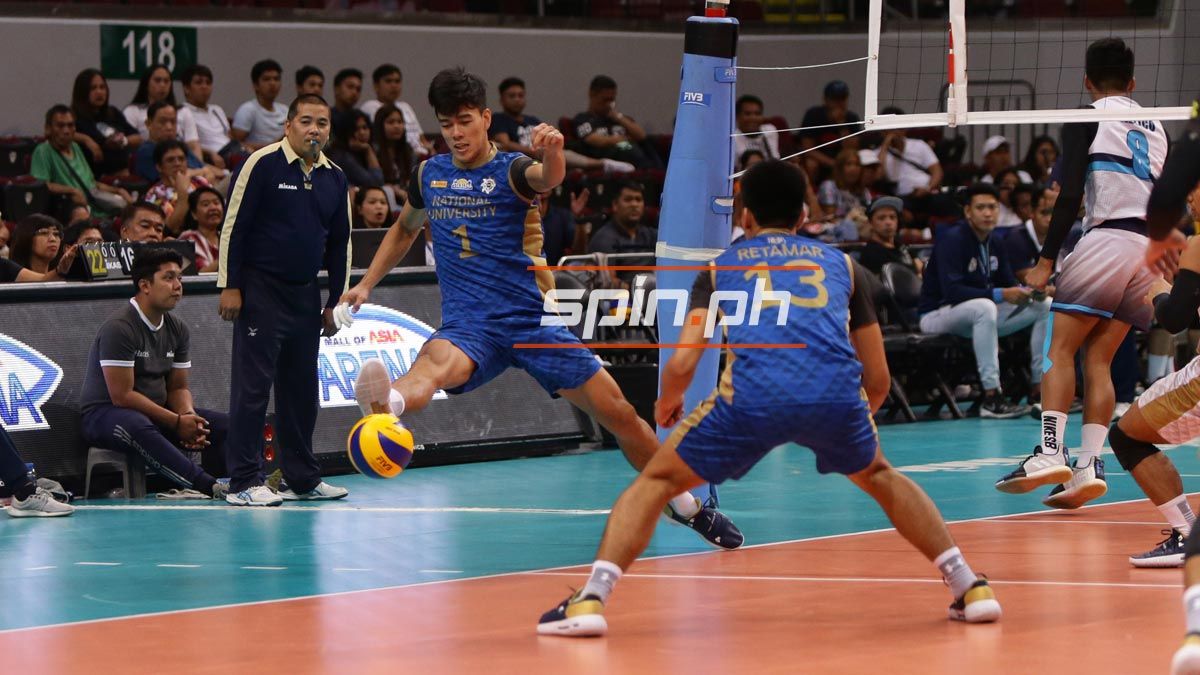 Nico Almendras, UAAP Season 81 Men's Volleyball Tournament Rookie of the Year, is living up to his billing as one of the most promising young stars in the sport. Much like Eya, Nico had little trouble impressing in his UAAP debut, emerging as the tournament's second-leading scorer, trailing only National University Bulldogs teammate and season MVP Bryan Bagunas for top honors. With Bryan gone, the incoming sophomore will be tasked to shoulder the offensive load for the defending champs. We're quite confident he'll do just fine taking on the job.
Yuka Saso, 18, Golf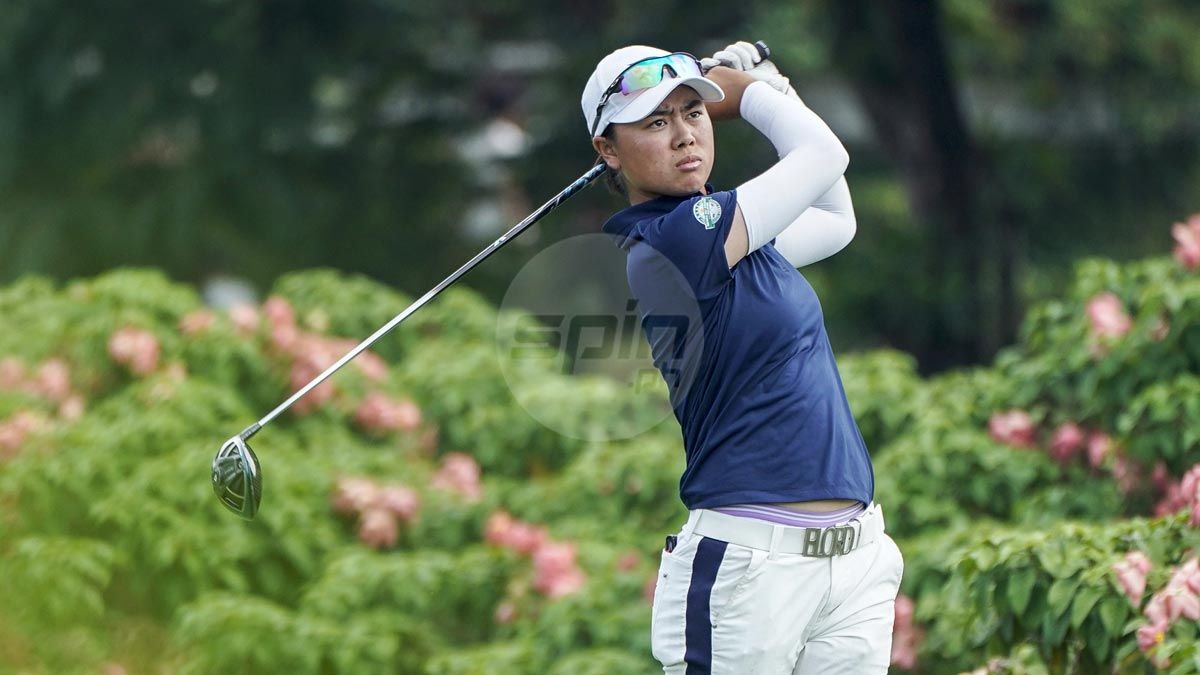 Everything's been coming up for roses for Filipino-Japanese golfing sensation Yuka Saso. The consummate amateur golfer, who delivered the country's first Asian Games gold in women's golf by winning the individual event in thrilling fashion in 2018, was also just crowned 2019 Girls Junior PGA Champion in Connecticut, United States last July. The 20th ranked amateur golfer in the world, who together with Bianca Pagdanganan and Lois Kaye Go also won the 2018 Asian Games gold in women's team event, has yet to make up her mind on whether she's going to lead the women's charge in the 2019 SEA Games which we are hosting or go pro. What she ultimately decides on doing is up to her, of course. As long as she gets to embark on more winning adventures, we say it's a win-win for Yuka and the country either way.
Recommended Videos