GOING strictly by the law, Alex Compton admits he can never be a Filipino, even if he was born in the Philippines and lived most of his life here.

"Di ba may mga Filipino at may mga Fil-Am? Tapos ako naman feel-Fil - which is feeling Filipino lang," he said with a laugh.

American PBA coaches who are Filipinos at heart
In practical terms, Compton can lay claim to being a Filipino. Deserved it, too. After all, he was born in Makati to American parents, both Southeast Asian Studies scholars. His case falls under the concept of jus soli, which is the right by the place of one's birth.

Save for a nine-year stay in the US where he studied at Madison West for high school and St. Joseph's and Cornell for college, he has lived all his life in the Philippines.
Talk to Compton in the vernacular and he'll dare you to talk Bisaya.
"Gusto mo?" he playfully quipped.

However, he has too much respect for the country to brand himself a Filipino.

"No matter how I feel at home here - and I feel more at home here than the United States that I choose to live here - but I'll never actually be a Filipino. I don't have to go through what Filipinos have to go through.
Continue reading below ↓
Recommended Videos
"I have never had a parent or family member ever have to leave me to go overseas to earn money to provide for the family. I have never had to experience a lot of things many Filipinos have. No one's ever gonna call me 'Flip,' no one's ever gonna make fun of me. I'm not gonna have to go through what most of the country has to go through, things they have to struggle with and grow up in the hardship of life," he said.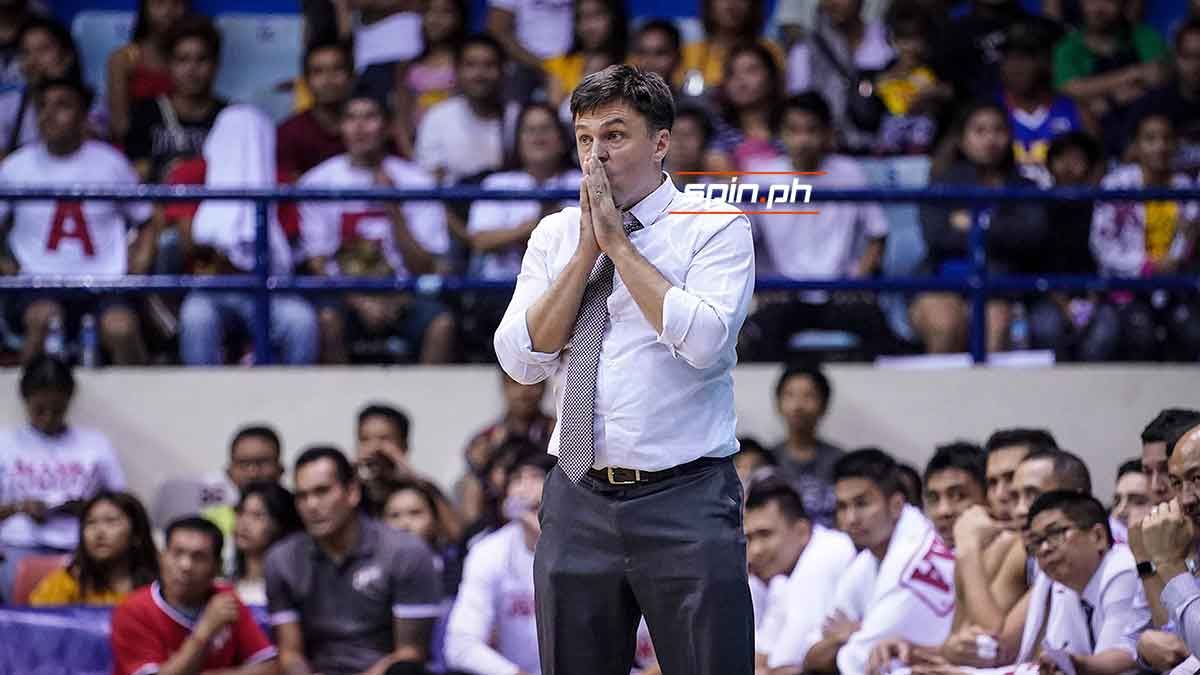 Tim Cone understands the argument, but sees it differently.

"I think the evidence is in the pudding," said the PBA's most successful coach, who has lived 52 of his 61 years in the country.

Moving to Baler, Aurora at age nine, Cone has no qualms identifying himself as a Filipino, and doesn't shy away from inserting popular Filipino terms like "sayang" whenever he speaks.

The truth is, he can speak straight Filipino. But when asked if he can do the interview in Tagalog, he playfully said, "Ayoko."

"I've lived here for over 50 years now. I've lived in Northern Luzon, Southern Luzon, Samar, Palawan, Mindanao, I've lived everywhere. It's my home country," said the two-time Grand Slam-winning coach.

"I don't have anything really in the United States. I have a few cousins there, my daughter's working there now, but I don't have a home and I don't have anywhere to go to. I'm a tourist in the United States. The Philippines is my home country. And when I pledge allegiance, I pledge allegiance to the flag. And when the Lupang Hinirang starts, you know, I stand up and put my hand on my heart."

So what really makes one a Filipino?

Under the 1987 Philippine Constitution, Filipinos are 1) Those who are citizens of the Philippines at the time of the adoption of the Constitution; 2) Those whose fathers and mothers are citizens of the Philippines; 3) Those born before January 17, 1973, of Filipino mothers, who elect Philippine citizenship upon reaching the age of majority; and 4) Those who are naturalized in accordance with law.

Justin Brownlee's case falls under the fourth one, with the beloved Ginebra import repeatedly professing his desire to be a Filipino citizen.

"I just love it here," said the versatile forward, who is the subject of a House of Representatives bill filed by 1-Pacman Party List representative Mikee Romero for his naturalization - something he sincerely looks forward to.

"If I do become a naturalized (citizen), it would be a great blessing, not only to my career of basketball. The way people embrace me here, it's a very special thing to me. I wanna consider the Philippines my home," said Brownlee.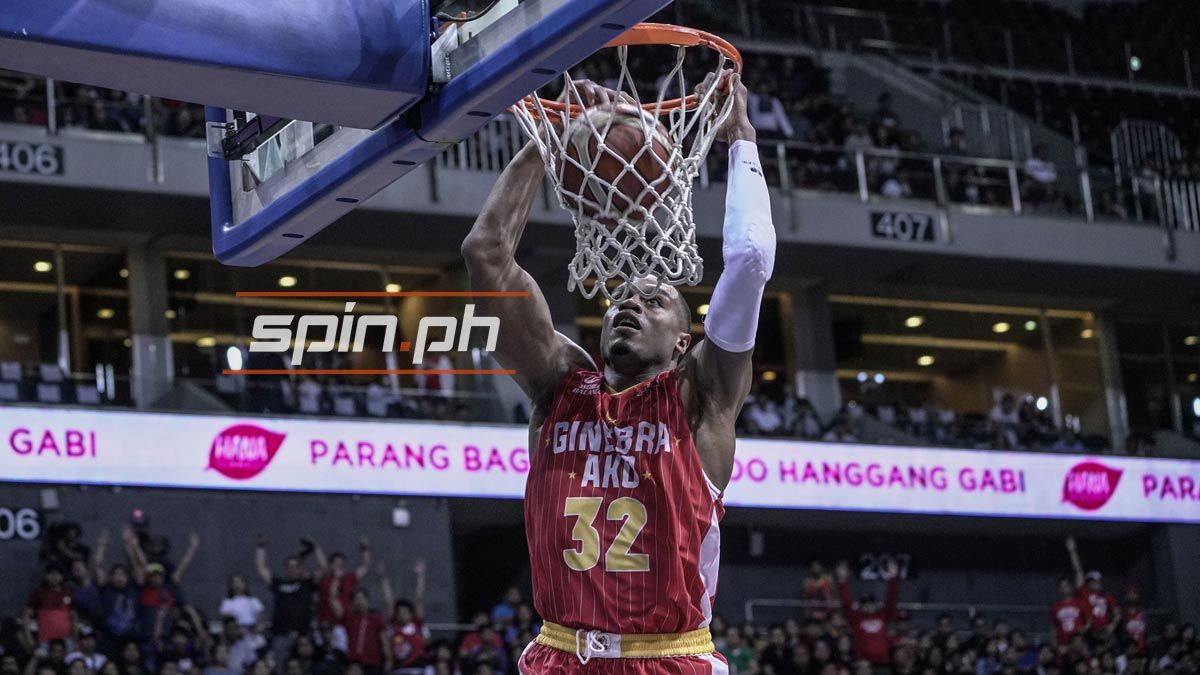 "I wish I could be at home permanently. I just want to continue to try to be a great person to the community here and the people, just try to keep inspiring or doing things positive that I can."

Naturalization is quite a leap for someone like Brownlee, who arrived in the country back in 2016 as a replacement import for Paul Harris but has endeared himself not just to the Gin Kings faithful but also to the country.

But this isn't really a foreign idea.

American PBA imports who are Filipinos at heart
From Norman Black, Bobby Parks, and Sean Chambers to Brownlee now, foreigners have fallen in love time and again with the country for one reason or another.

And in the case of Brownlee, whether he gets a nod to represent the Philippines in international competitions or not, that's the least of his concerns. All he wants is to settle down and truly call the country his home. He deserves it, too.
"Justin is a great representative. Just as a person, he represents goodness and he's a really good person, just an incredibly nice guy. I just can't overemphasize that. And I think that he would represent our country in a really great way," said Cone, with the word "our" slipping out of his tongue before correcting himself.

"He would be a great representative for the Philippines in showing the world what we're all about."

Black agreed, to the point that he sees himself in Brownlee.

"He's a hard-working guy, a guy who's very productive, and I thought I was very productive as a player in my career," said the multi-titled coach. "He's a guy that you can't really rattle, he's not always getting upset. Some imports come here and as soon as you hit them, they want to fight you. You can pretty much knock Justin to the floor and he'll just get up and laugh at you and smile at you like you didn't do anything."

"I always prided myself in understanding that the more you reacted to the Filipino players trying to hurt you, the more they were going to try to hurt you. So I like the fact that he just takes it with a grain of salt, and he doesn't really retaliate verbally. What he does is he just beats you on the basketball court. He's just productive. So that's the way he gets back at you. And in a way, we're kind of alike in that way."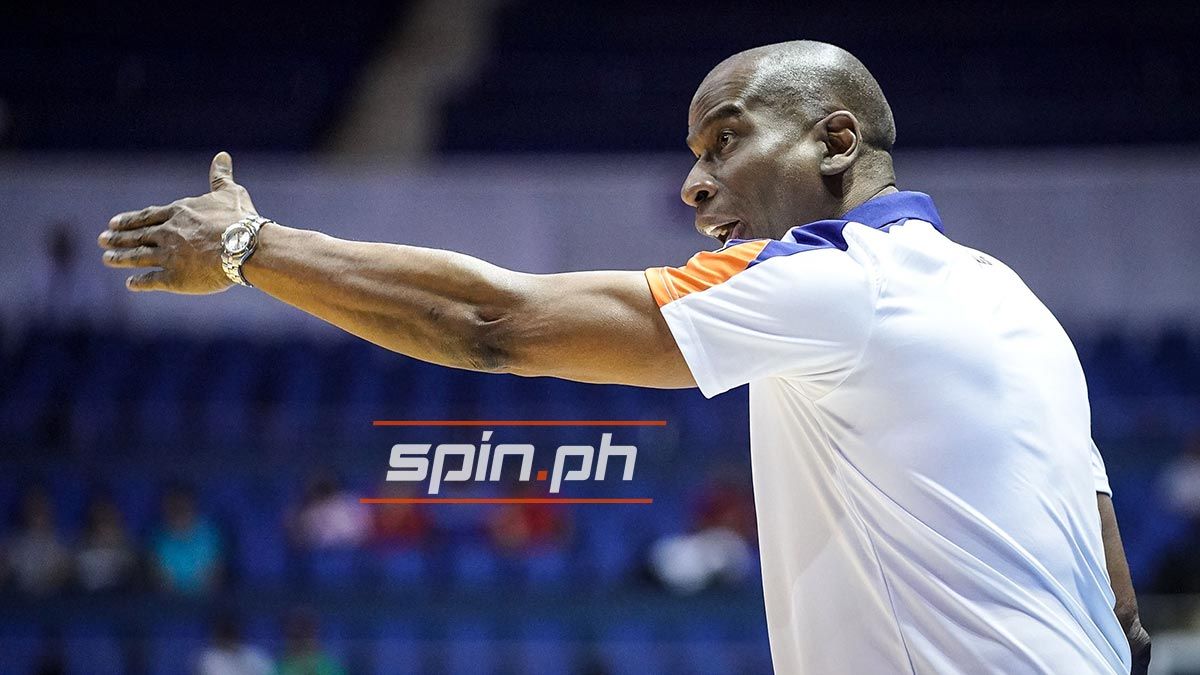 What makes Brownlee more beloved by Filipinos, in Black's eyes, is his demeanor. He does all the right things while also letting his game do the talking, much like how Filipinos approach their daily lives, said Black.

"I appreciate what the Filipinos stands for, they're hard-working people. And I've always prided myself on just working hard," Black said. "I was taught at a very young age that if you put the work in, you'll get something out of it. And I find Filipinos to be that way. They appreciate people who bring their pail and bucket and their helmet to work every day."

"And Filipinos love good players who don't have a lot of fanfare. In other words, they're not mayabang. They know they're good, but they don't show you or tell you that they're good, and they let you make your own decision on whether they're good or not. Justin's that type of player. I mean, you just go away saying, 'Hey, magaling siya, magaling siya talaga.' You don't have to hear it from him."

Black basically was in the same shoes as Brownlee back in 1981, when he signed up as an import for Tefilin, then-coached by a former UP Maroon player who would eventually become a PBA commissioner, Jun Bernardino.

"I've been in the Philippines for 38 years. Matagal na akong nandito sa bansa," he said. "Majority ng buhay ko sa Pilipinas, hindi sa Amerika. Dumating ako sa Pilipinas at age 23, so I've actually been here longer than I've actually lived in the United States," he said.

It's not hard to love a country like the Philippines, as Black would admit.
But to be loved back and get the opportunity to keep coming back like the Parks', the Chambers', the Blacks' and the Brownlees', a reinforcement has to be really good, he said.

"It's about the import being a productive player and being good enough to be invited back every single year," Black said. "If one wasn't that good, one wouldn't be invited back, and it's giving one an opportunity to continue playing here in the Philippines and at the same time, it endears him to the Filipino."

After that comes the easy part.

"You're in the Philippines for a couple years, you're going to fall in love with the country," said Black. "It's hard not to fall in love with the country with the weather, the people, the beaches. The only thing that I don't love in the Philippines is just the traffic, it drives me crazy. Ang daming kotse sa daan. But other than the traffic, I wouldn't call it a paradise, but it's close."

The Filipinos' strong family ties make the adjustment period easier for the three coaches.
"Pinoys are very family-oriented," said Cone. "I feel like I'm very family-oriented and so are my parents and I learned that here. I certainly didn't learn that in the States. There are just so many things culturally that I can identify with and pick out and say, 'I'm this, I'm that,' and I'm more of that way than I am as a Kano. So I think it's awesome and I'm proud of it."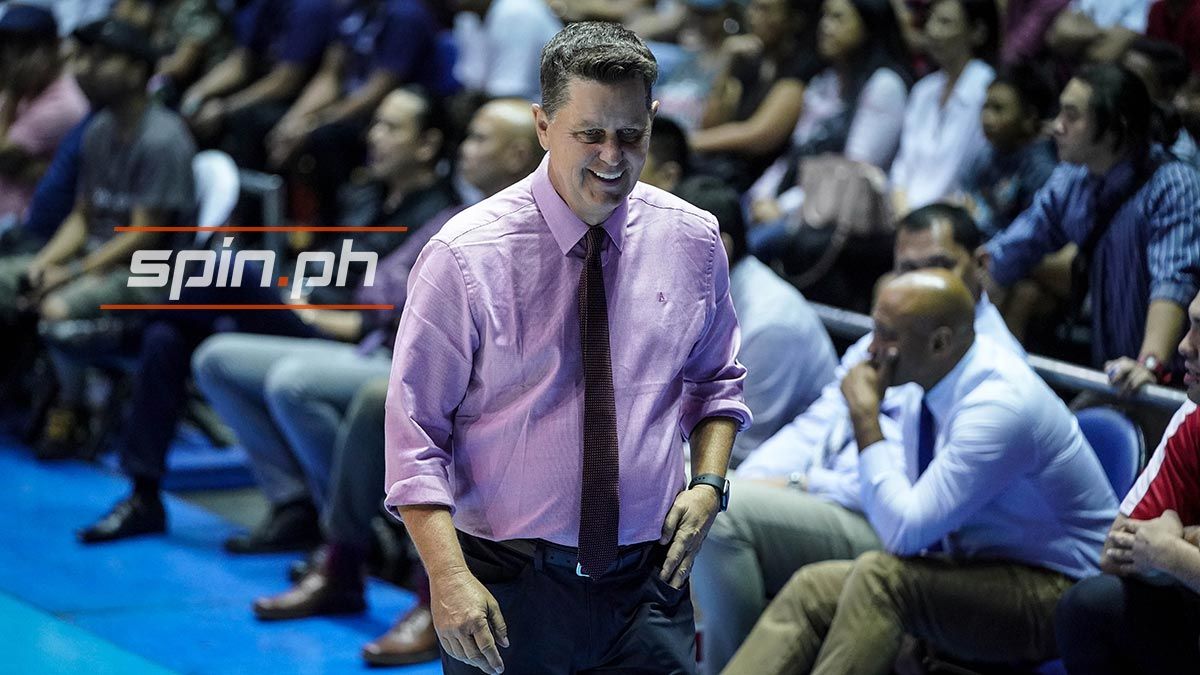 Compton added: "Family's really important to me. My parents are amazing people who showed me the world, they show the love, they stayed together and I just kind of grew up knowing that family is so important. And that's something that's so ingrained in the culture here and it just fits with who I am, just the idea of samahan and barkada, just bringing people together in and welcoming them."

That was the case for the Alaska coach growing up as his household could be considered as a small United Nations of sorts.

"I would joke around with some American friends that I'm the whitest Southeast Asian you'll ever gonna find," he said with a chuckle. "The group I grew up with, we took in a couple of families from Thailand, two different groups from Laos, someone from Cambodia, someone from Sri Lanka, and all actually lived in our house growing up at different times. And it just felt from Day One when I walked in, that this place is awesome. This is for me, this is where I just fit."

Black noticed this, too, the first time he set foot in the country.

"I remember when I first arrived in the Philippines, the first thing that struck me was I walk out of the airport, and the public was right there, like thousands of people meeting you when you walk out of the airport. And I remember saying to myself, the Filipino must really be into family, because how can all these people be waiting for their relatives to arrive from other countries? They're all there, just waiting for their relatives," he said.

Black did get his taste of the warm reception he saw from no less than Bernardino, who took him in like family from Day One.

"He took me home with him and I got to know his family immediately. He didn't alienate me in my hotel and say, 'Hey, you just stay there and go to practice, go back home.' He took me and made me a part of his family immediately," he said.

And it's not just here but everywhere that the three enjoy the Filipinos' brand of world-class hospitality.

"When I go to the States at may makita akong Pilipino, meron akong panggulat," shared Compton. "I go, 'Ma'am, magandang gabi po. Kumusta kayo?' And they'll be like, 'Sorry?' because they see the white face and gets confused why I speak in Tagalog. Tapos sasabihin ko, 'Pilipino po ako. Bat di kayo maniwala? Tatay ko si Redford White, di n'yo alam yan?' I just try to mess with them."

Exchanges like that not only brought smile to overseas-based Pinoys, but once also led to a $200 discount on a rental car for Compton.
"Just by being Filipino," he pointed out.

That's why in a way, it saddens Cone that there are some Filipinos who disregard their roots altogether once they leave the country, whereas for some like him, they can't even fully claim the title.

"You got a lot of Filipino Americans in the States who disregard the Philippines and think of themselves purely as an American," he said.

"There are so many times when I wished I looked Filipino, I can tell you that. In PJ (Simon)'s wedding, everybody took pictures and I looked at the picture, I was the only white face in the picture and I was like, 'Damn, I wish I looked more Pinoy.'
"In my tennis group, I'm the only white guy and they don't treat me like a white guy. I've been there playing tennis literally every day for 14 years but still, when I see the pictures, I just wish that sometimes I look more Pinoy."

But Cone doesn't really need a darker skin to be identified as one. At this point, he, together with Compton and Black, are just as Filipino as adobo.

"It's not like I'm going to retire and go back to the States. That's not going to happen. I'm going to live and die here. This is going to be my home forever. So yes, I feel like I'm a Filipino. I feel I am and I can say that with great integrity," said Cone.

Compton added: "I consider that an honor too high for me that I don't deserve that, but I do have a deep passion and love for the Philippines. I don't get the call myself that because I think that would be pretentious and that's not the rules. But my children are Filipinos, my wife's a Filipina, and I have too high of a respect to operate in that pretense. That's just not true. But my love for the country, I have a deep love for the Filipino people and the country and I am honored to call it home."

Count Norman in, too.
"If my daughter, who's now living in London, or my son, who just graduated from Ateneo, got married and had kids and they wanted to stay in my house, and my house is big enough to hold all of us, then so be it," said Black.
"I want them to be part of my family, I want to stay part of them, and that's the way the Filipinos work, that's the way they act, and that's the way they live. So in a lot of ways, I've picked up the culture, I've learned the culture, and I love the culture."

"Ang puso ko, definitely, totoo talaga. Pilipino ako."