NATIONAL University star Dave Ildefonso has been in constant pursuit of his fascination for gaming and esports. As such, his time, energy, and budget investments are no joke.
"I spend too much on gaming even though I don't get a lot in return," he admitted in an interview with SPIN Life. "(I don't mind) because I'm really having fun. Pang-pawala siya ng stress and bad vibes for me."
The 19-year-old dynamo was gracious enough to share the story of how he put together the gaming rig that he has right now.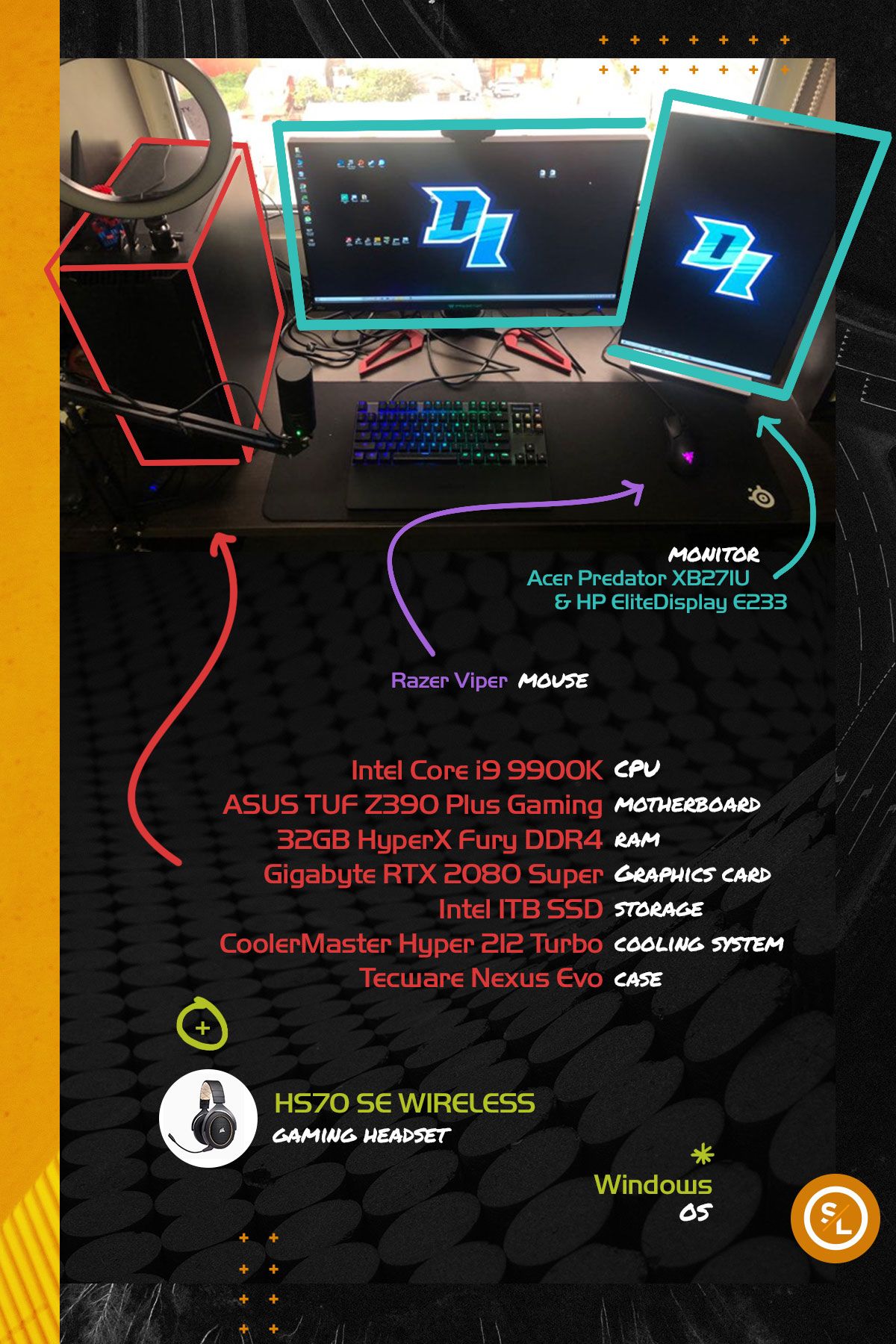 Dave said, "My PC was built from scratch. I assembled it using separate parts from different brands. I did a lot of reflection and research about which models to buy for each component before making a decision."
Continue reading below ↓
Recommended Videos
He also underscored the importance of allotting budget for quality equipment to ensure a solid gaming and streaming experience: "The specs I chose are pretty much a 'beast' already. I needed these so it could handle any game I would throw at it, also while streaming."
The younger Ildefonso revealed that his regular trips to the computer shop with teammate Daniel Atienza led him to getting his own unit.
He recalled, "That's when I decided to just buy a gaming laptop. Then a year after, I bought another one, until bumili na ako ng gaming pc. Nag-stream lang ako kasi wala akong magawa."
Dave may have described his current setup as "perfect," but he's still open for minor upgrades in the near future — if budget permits.
"I still have a few wants that I would get if my budget is unlimited. Sadly, it's not. So, if there are any brands that would like to sponsor me, I'm open to negotiations." he said, laughing.