The NU Bulldogs' miserable start (0-4) in UAAP Season 82 isn't stopping star player Dave Ildefonso from having fun outside basketball.
The dynamic skipper started his video game streaming channel TheIldefonShow on Facebook a month ago, and he has been channeling his on-court frustrations into online gaming competitiveness.
He shared in an interview with SPIN Life, "I just had this crazy idea of streaming while I play since I play a lot. I've always really liked gaming ever since I was a kid, I guess it all started with my Gameboy. I play horror games and a lot of multi-players."
Continue reading below ↓
Recommended Videos
The 19-year-old do-it-all Bulldog is all after radiating positive vibrations and laughter during streams, which he does in his spare time after school.
"I'm just a casual gamer with a little skill, and I just really want to give good vibes and energy to the people who watch my streams," Dave admitted. "Luckily, I'm able to balance it well because I literally live in front of the school, and that's where my computer is at."
Being into gaming since he was young, Dave has witnessed the boost of public support towards the esports industry.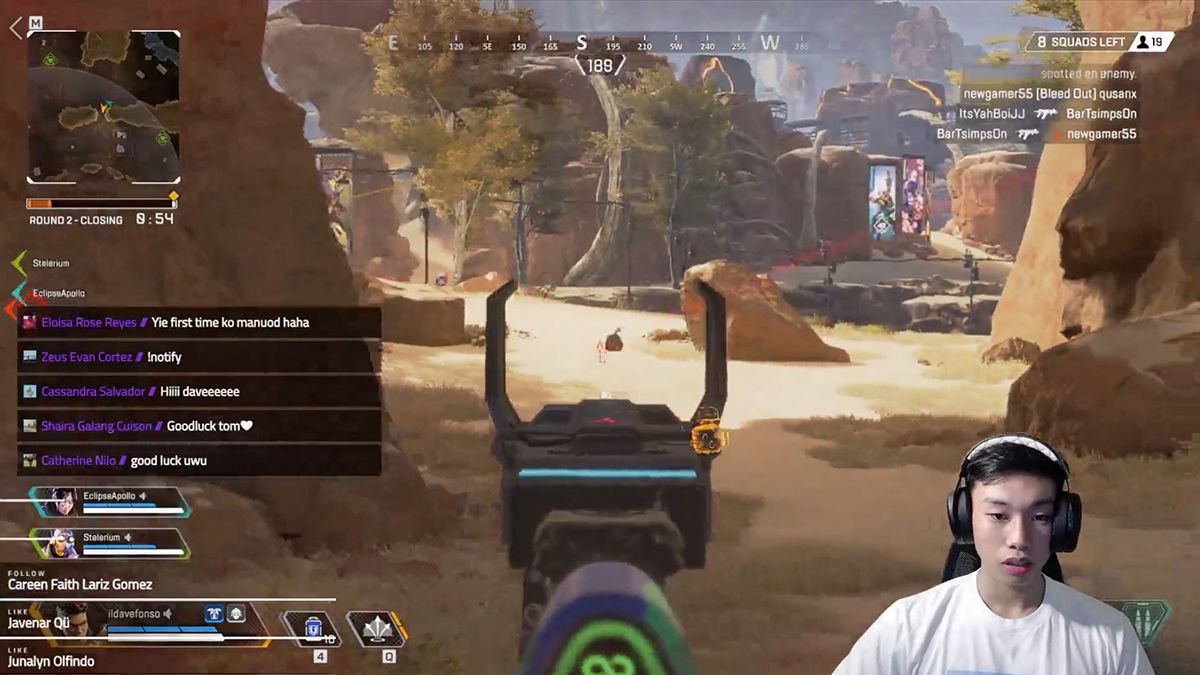 "The best thing about esports nowadays is that people with actual talent at video games get recognized and paid like athletes. Before, it was just casual, and if you were really good, that's just a skill. Now, you get cash on the side as well," he said.
Dave streams various online games like PlayerUnknown's Battlegrounds, Apex Legends, and Blair Witch, among others. He ocassionally plays with other athletes like Arjan Dela Cruz of the San Sebastian Golden Stags, as well as former Bulldogs Ralph Napa and Dave Yu.