HERE'S how to make an expensive shoe. Step 1: Pick any mainstream brand. Step 2: Pick a mainstream brand or artist. Step 3: Slap the two names together with an "x" in the middle. Step 4: Watch resale value skyrocket along with the hype. Notice how "design a fire pair" is not in the steps? These are the most expensive grail pairs out there.
adidas Originals x Pharrell x Chanel P51,000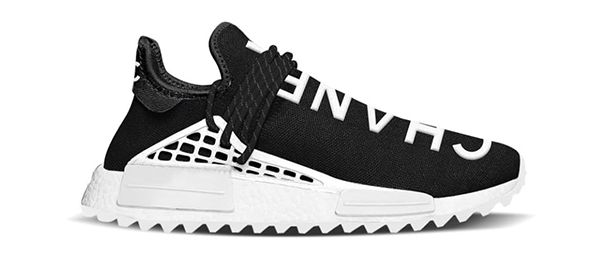 ADVERTISEMENT - CONTINUE READING BELOW ↓
As if the adidas and Pharrell partnership hasn't garnered enough hype to burn a whole village's wallets so they can feel its warmth, they really stepped it up to a whole new level by slapping on the famous "Chanel" name on the NMD Hu Race Trail silhouette.
Nike x Vlone "Paris Fashion Week" P43,000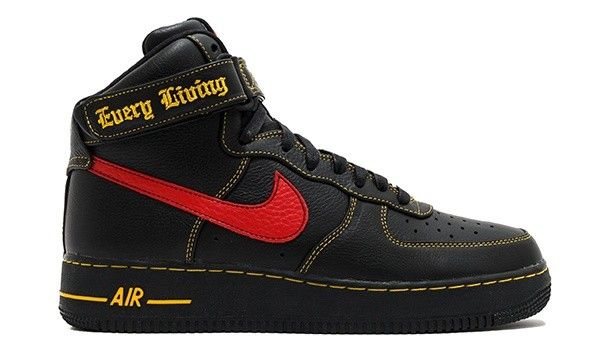 ADVERTISEMENT - CONTINUE READING BELOW ↓
The major reason for this insanely expensive pair's price tag comes from the very short partnership between Nike and VLONE—reportedly, there are only 20 pairs circling the globe as of today. Air Force 1's have always been more popularly worn in low cuts too, but these high silhouettes easily out-hyped and outpriced its shorter brothers.
DJ Khaled x Air Jordan 3 "Grateful" P563,000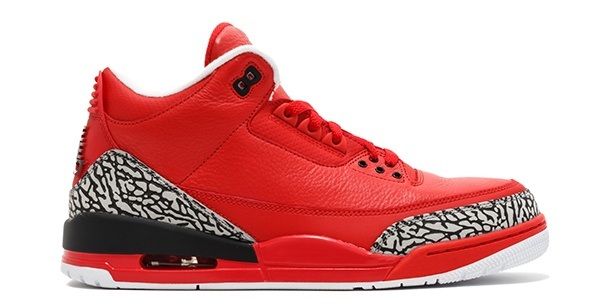 ADVERTISEMENT - CONTINUE READING BELOW ↓
Anotha' one! DJ Khaled's fashion taste may not carry the same swagger as other musicians, like Quavo of Migos or A$AP Rocky, but his sneaker game is always on point. Known as one of the wealthiest hardcore collectors to anyone who knows anything about sneaker culture, the famous father of Asahd Khaled has earned himself a collaboration with the Jordan Brand. AJ3's "Grateful" colorway was named after the same named album the hefty DJ came out with last year.
Nike x Off-White "MoMa" P62,000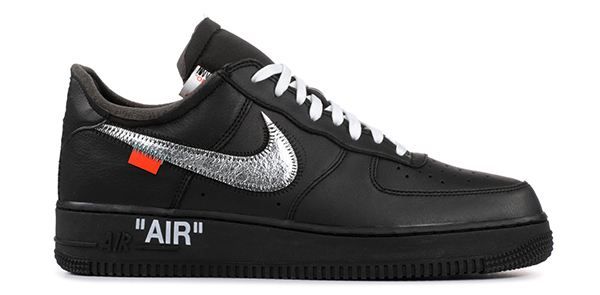 ADVERTISEMENT - CONTINUE READING BELOW ↓
Before The Ten, the Museum of Modern Art in New York already tapped the much-hyped, much-priced, and much-mainstreamed Nike x Off-White collaboration. The Off-White father released this pair last January after the shoe made its first appearance back in 2016. Virgil Abloh has really been everywhere recently.
Supreme x Louis Vuitton Sport P53,000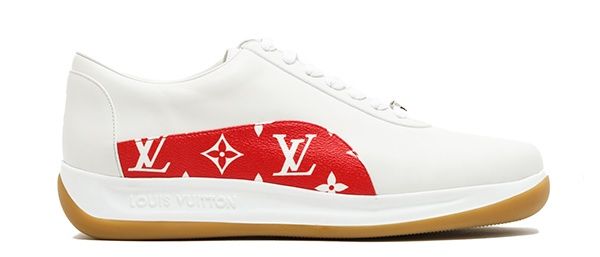 ADVERTISEMENT - CONTINUE READING BELOW ↓
Supreme has just been collaborating with everyone, too. So much that while Louis Vuitton was unexpected, it was not surprising. The streetwear scene has long since penetrated the luxury industry, because, in the end, nobody cares as long as there's hype. Street and luxury can always intersect as long as they come up with fire drops like this.
Bape x adidas Originals P70,000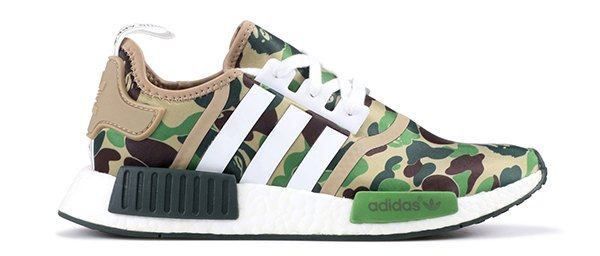 ADVERTISEMENT - CONTINUE READING BELOW ↓
Slap on a brand name next to adidas Originals and you can expect it's something BOOST related. The NMDs are still some of today's most comfortable modern athleisure sneakers and A Bathing Ape is still one of today's most dominant streetwear brands. A perfect match.
Nike SB x Jeff Staple "Pigeon" P50,000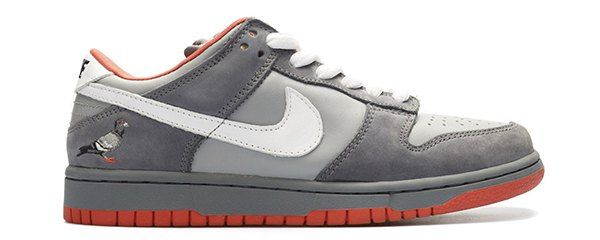 ADVERTISEMENT - CONTINUE READING BELOW ↓
The infamous riot-causing collab drop, now dubbed as the "2005 Pigeon Riot." This was a sneaker that, at the time, was so hyped it caused quite the ruckus in Reed Space, New York during its drop. We doubt a re-release would cause another riot with the existence of the internet though.
Nike x Kanye "Red October" P266,000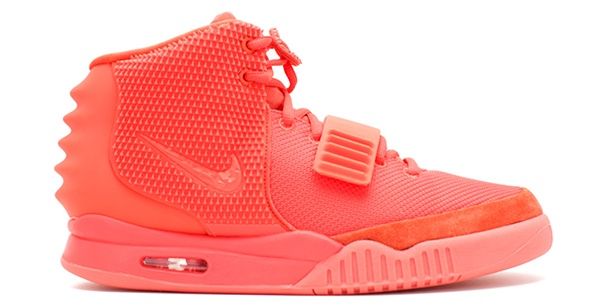 ADVERTISEMENT - CONTINUE READING BELOW ↓
Kanye's long love affair with shoes has its own rich story, but among all his releases with the top brands he's worked with, the Red Octobers are some of the most iconic ones ever. There was a time when Yeezy did not mean adidas BOOST equipped Kanye collabs. Back then it was "Air Yeezy." We could only hope for a 3rd Air Yeezy. Imagine the internet on the day that's announced, if it ever comes. The Red Octobers are an old pair by now but have they aged well.
Jordan x Off-White P97,000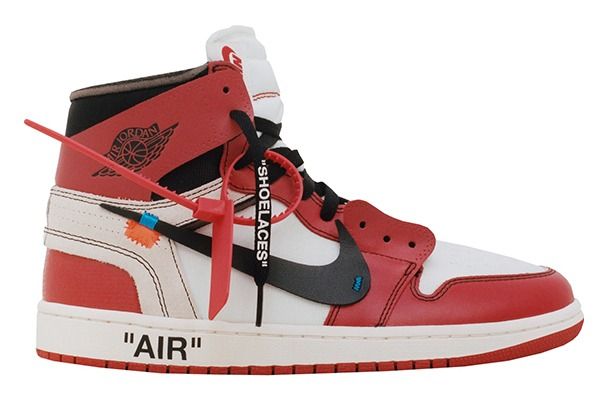 ADVERTISEMENT - CONTINUE READING BELOW ↓
Last year's Off-White x Nike "The Ten" collection was probably the biggest in terms of mainstream sneaker news. Classic Nike silhouette's like the Presto and Air Force 1 Low got their very own Virgil Abloh touch. The Ten collection spanned brands from Jordan, Converse, and Nike. Perhaps the most talked about collection up to this day, for hardcore sneakerheads.
Louis Vuitton x Kanye P428,000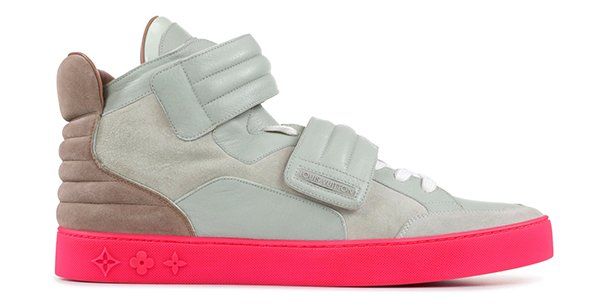 ADVERTISEMENT - CONTINUE READING BELOW ↓
Again, we welcome the clash between street and luxury. Why is this shoe still this expensive? It's arguable whether people still want to wear them—we don't remember the last time we saw someone wear them, rich or not, famous or not. At this point, we can only speculate that its current high price is due to the name and rarity. They're really nice shoes, but if you were around the sneaker game when they came out, you can remember the hype.
This story originally appeared on FHM.com.ph.