ALL of a sudden, Adamson's shooters have found themselves caged.
It has been a horrid shooting stretch for the Soaring Falcons for the past two games, with Jerrick Ahanmisi and Valandre Chauca seemingly couldn't find their marks.
Against Far Eastern University, the two combined for a 10-of-36 shooting from the field, good for only 27-percent. That, unsurprisingly, resulted in an 83-71 defeat to the Tamaraws.
But their shooting took a bit of a deeper dive against University of the East, where Ahanmisi and Chauca combined to shoot on a 8-of-30 clip, a measly 26-percent from the field. The Red Warriors also took that one, 80-74.
Yet as much of a struggle as shooting is for both Ahanmisi and Chauca, they know better that eventually, those shots are going to find their mark.
"It took me a while to find my rhythm. But at the end of the day, we just got to make shots. It's very simple, just got to make shots," said Chauca, who shot 4-of-13 from the field to finish with just nine points in the UE loss.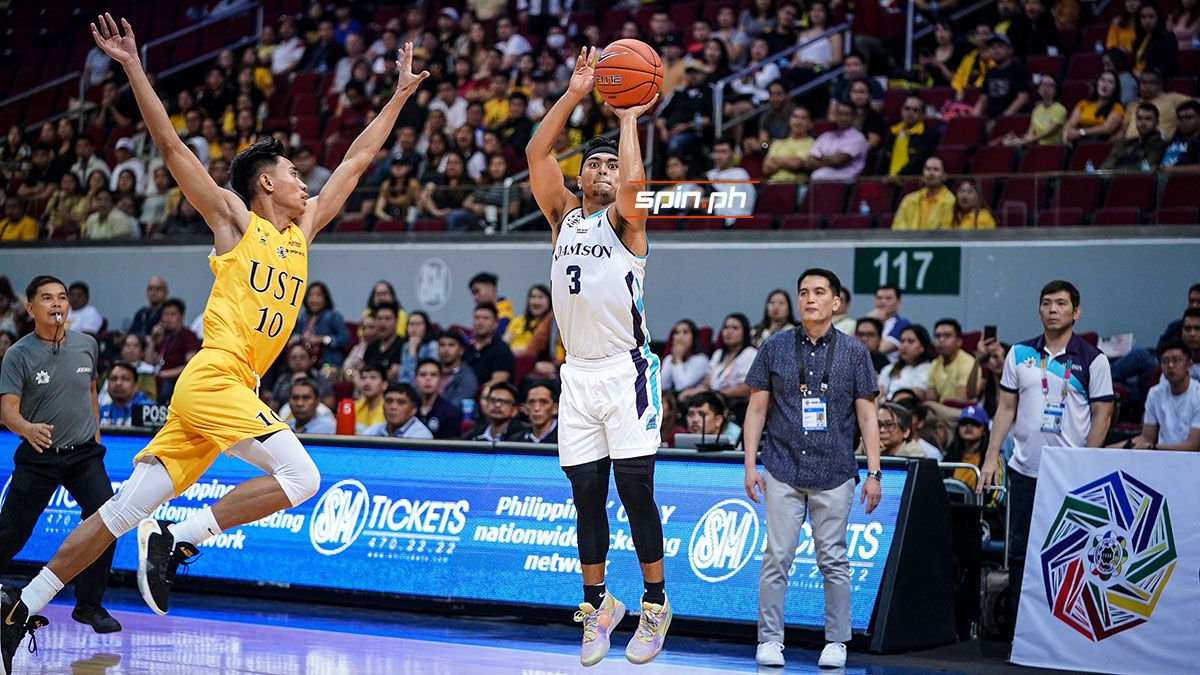 Continue reading below ↓
Recommended Videos
Ahanmisi, who got 11 points on a 4-of-17 clip, also agreed, knowing that shooters like him have nothing else to do but to shoot.
"It doesn't really bother me that I'm shooting bad. Being how I am, I'll always gonna keep on shooting even if I shoot horribly or I don't make any shots, I'm still gonna keep shooting the ball," he said.
"For me and Val, we just got to get that out of our minds that we're shooting bad. We don't really look at the stats but we're just gonna keep on shooting and eventually, they're gonna have to go in the basket."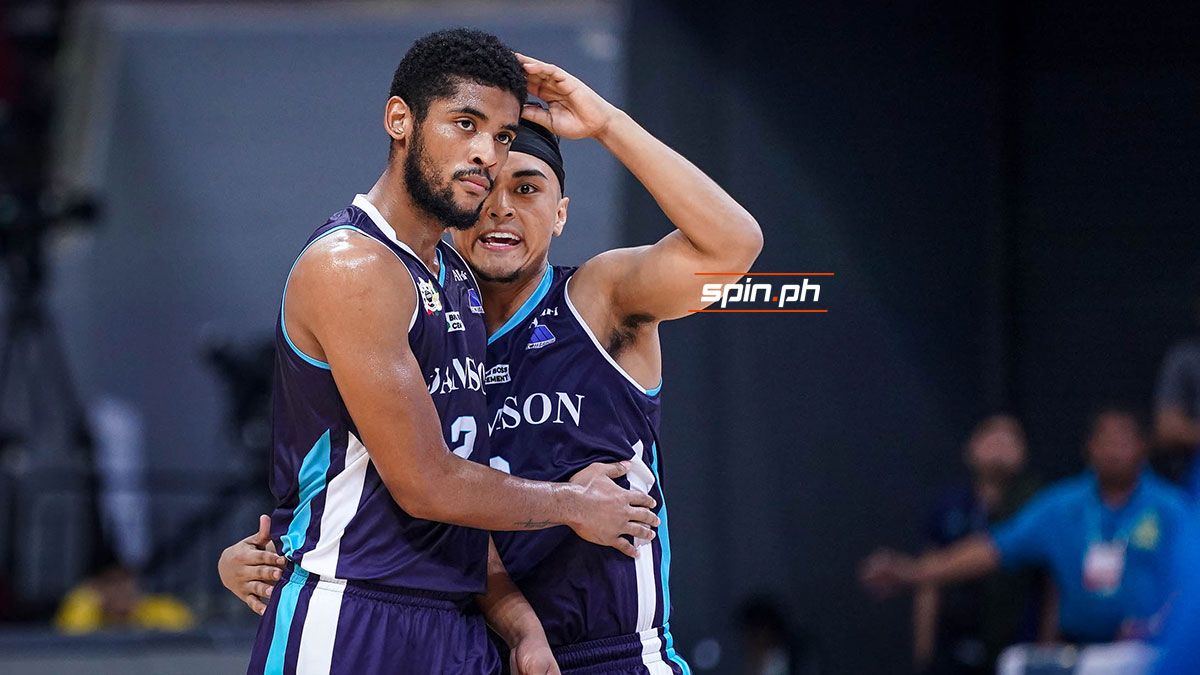 The league may have already acknowledged the strengths of Adamson's gunners, but Ahanmisi believes that they should find a way to be effective despite the added attention they're garnering on the defensive end.
"Even if we're marked men already, we still got to find a way to make our shots. Even if all of them aren't falling, we got to make something happen," he said.
But at this point, with the Soaring Falcons sitting with a 3-5 card, Chauca thinks that they should also acknowledge the mountain they have to climb as they aim to rectify their wrongdoings this early in the second round.
"At this point, a lot has to change," he said. "We got to shoot it better, got to defend better, and improve in every aspect. If we focus on keeping our fouls low and rebounding the ball well, I think we'll improve."
And making those things happen is what separates success and failure for Adamson -- that no matter how dire its situation is, its fortunes is still within its hands.
"That's always the mindset and the future goal for us, to get to the Final Four. It's all up to us and to the team to make sure we get to where we want to be," said Ahanmisi.