JERRICK Ahanmisi is man enough to admit that he couldn't be the man Adamson needed this UAAP Season 82.
"I didn't perform as well as I was supposed to," said the 6-foot-2 guard after seeing the Soaring Falcons' road to the Final Four come to an abrupt end with a 63-60 defeat to Far Eastern University on Wednesday.
One need not to look far on how tough this year was for Ahanmisi.
Through 12 games, he only mustered 14.2 points on a 36-percent shooting, while also grabbing 3.8 rebounds.
It was a far cry from the standout season Ahanmisi had last year, where he posted 17.5 points on a 42-percent clip, while also hauling down 4.0 boards in Season 81.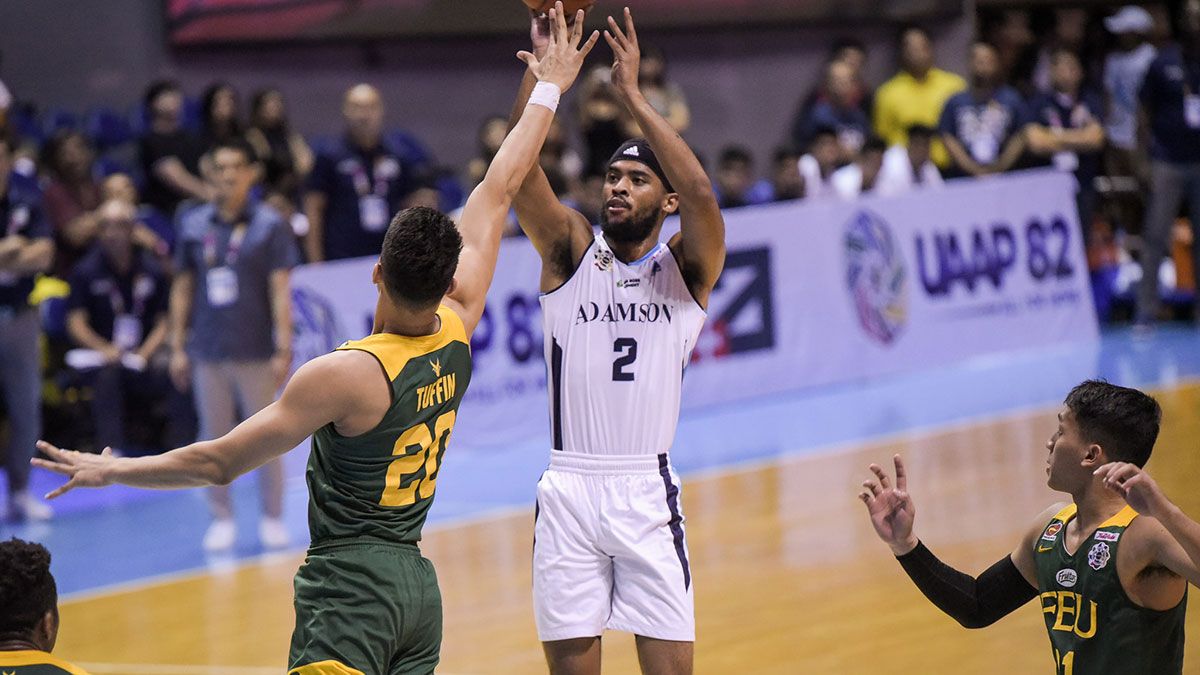 Continue reading below ↓
Recommended Videos
With the Fil-Nigerian guard failing to live up to his lofty billing as Adamson's leader, the San Marcelino crew truly struggled as they fell to a 4-8 card.
"It cost us, as you guys saw, in the losses we had," the 21-year-old said.
It was the first time the Soaring Falcons missed out on the semifinals since coach Franz Pumaren took over the program in 2016.
Wary of his shortcomings, Ahanmisi vowed to come back stronger as Adamson seeks to return to the Final Four for his final season.
"I'm playing my final year and however the outcome goes, I'm just gonna give it my all next year," he said.
But before that, the Soaring Falcons will wrap up their schedule against UST and La Salle.