BRANDON Bates has gotten used to the criticism thrown his way that he has chose to embrace the derogatory taunts, accepting the tag as "the useless one" in La Salle.
"I put it on my Twitter that I'm useless. It definitely motivates me, for sure," he said.
But the 6-foot-9 center sure shut a lot of his haters up with his standout performance against University of Santo Tomas on Wednesday.
Bates racked 10 points, 15 rebounds, and two blocks, on top of playing solid defense on Growling Tigers' high-flyer Soulemane Chabi Yo, as he was one of the difference makers in the Green Archers' slim 80-79 escape.
"They're smaller than me. I wanna use my height as an advantage," he said, helping his side keep themselves in the UAAP Season 82 Final Four race with their even 6-6 card.
"It's always gonna be tough against UST, always. They're a tough team, so you gotta hit them right back. You can't back down. That's it."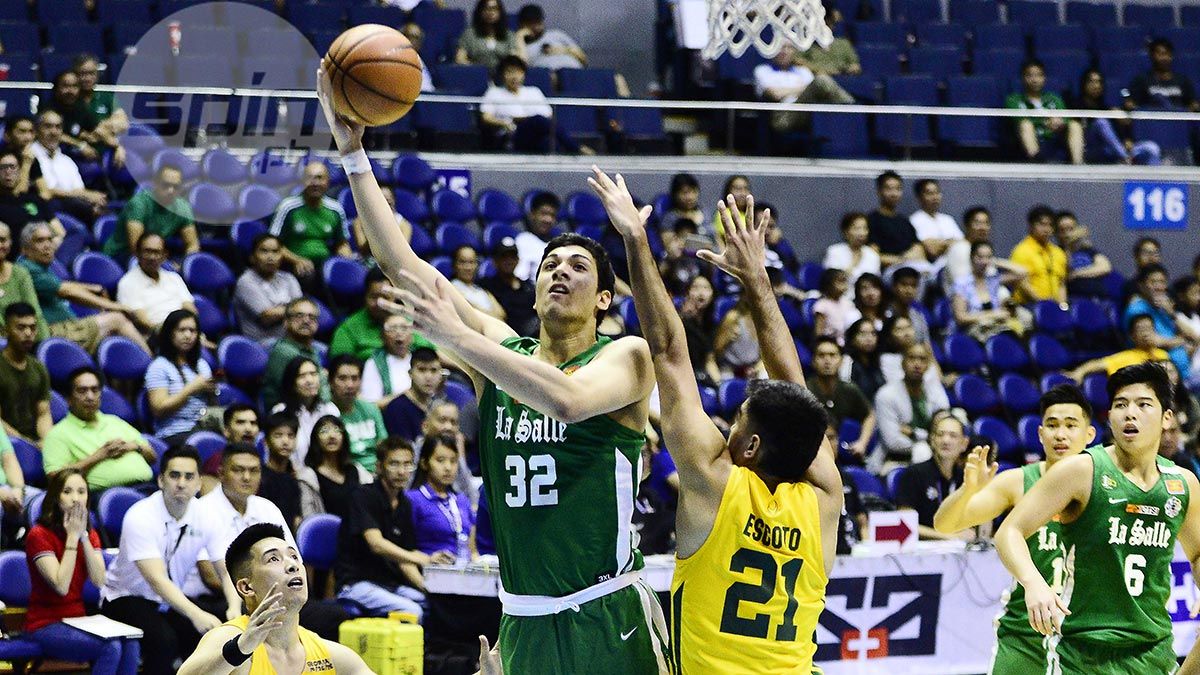 Continue reading below ↓
Recommended Videos
The Fil-Aussie slotman is no stranger to the hefty expectations thrown his way, especially knowing that the one he replaced when he got to Taft was no less than a Ben Mbala.
"I know coming into La Salle that there are massive expectations, especially for big men and especially after Ben Mbala," he said.
It didn't help that he truly played subpar in the first round, averaging only 1.8 points on a 36-percent shooting, on top of 7.2 rebounds and 0.6 blocks in 17 minutes of play.
That was what triggered some La Salle fans in branding him as "useless."
"This is my sophomore year and you don't wanna get into that slump, yet I had that early on," he said.
Bates has tirelessly dealt with those, and admits that sometimes, it gets the better of him.
But rather than pressuring himself to live up to the big shoes left by the two-time UAAP MVP, he has settled down on just doing his role for the benefit of La Salle.
"It's more of just a mindset. I realized I'm not gonna be a superstar like (Justine) Balti, but if I do my job then I can help my team."
Since being taunted with that tag, Bates has upped his game to 3.0 points on a 53-percent field goal shooting, on top of 8.6 rebounds and 1.3 blocks while being a positive presence for the Green Archers in his 19.2 minutes on the court.
The peak was definitely this standout performance against the Growling Tigers, one, which he hopes, got to his critics.
"I'm absolutely doing this to silence the haters," he said.
"If they wanna call me useless on offense, then please go ahead. I don't mind. I can take it."
Who's useless now?