[Editor's note: Sixth of a series]
HYPE is high on the PBA draft's headliners - all those heavy hitters who pundits believe have what it takes to be game-changers in the pro league.
But if ballclubs bother to dig deeper, they'll see that this class isn't without its sleepers, those diamonds in the rough who can spring some surprises for teams willing to give them a shot at cracking their rosters.
For the sixth part our pre-PBA Rookie Draft series, SPIN.ph puts the spotlight on less-heralded aspirants who, given the chance, can be vital pieces for any of the league's 12 teams.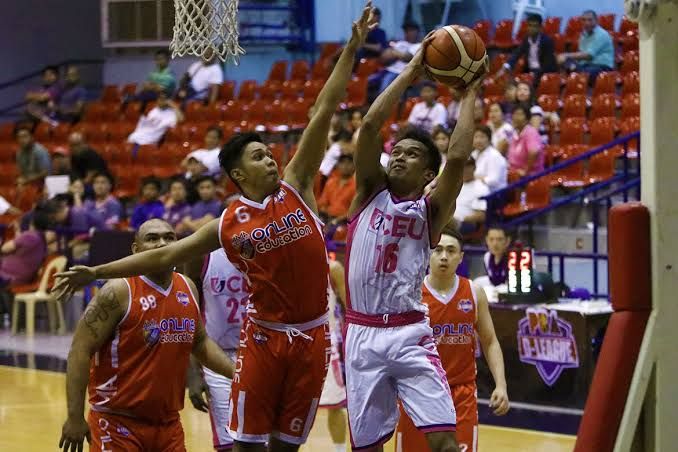 PBA Images
Continue reading below ↓
Recommended Videos
Art Aquino (CEU)
Age: 26
Position: F
Height: 6-1
Aquino was a key factor in Centro Escolar University's success the past few years under Derrick Pumaren, even if the team was built around Congolese center Rodrigue Ebondo.
He averaged 10.2 points, 5.3 rebounds, 1.5 assists in 22 minutes for the Scorpions in the 2018 PBA D-League Aspirants' Cup as he took advantage of his size and strength, enough to be noticed by other clubs after his graduation.
The Laguna native soon saw action for Marinerong Pilipino in the 2019 Aspirants' Cup, averaging 7.9 points and 3.9 rebounds in 17 minutes of play, before he was signed by San Juan in the Maharlika Pilipinas Basketball League (MPBL) where he was a role player nabbing 3.5 points on 58-percent shooting, 1.9 rebounds in 11.3 minutes off the bench for the Knights in the Lakan Cup.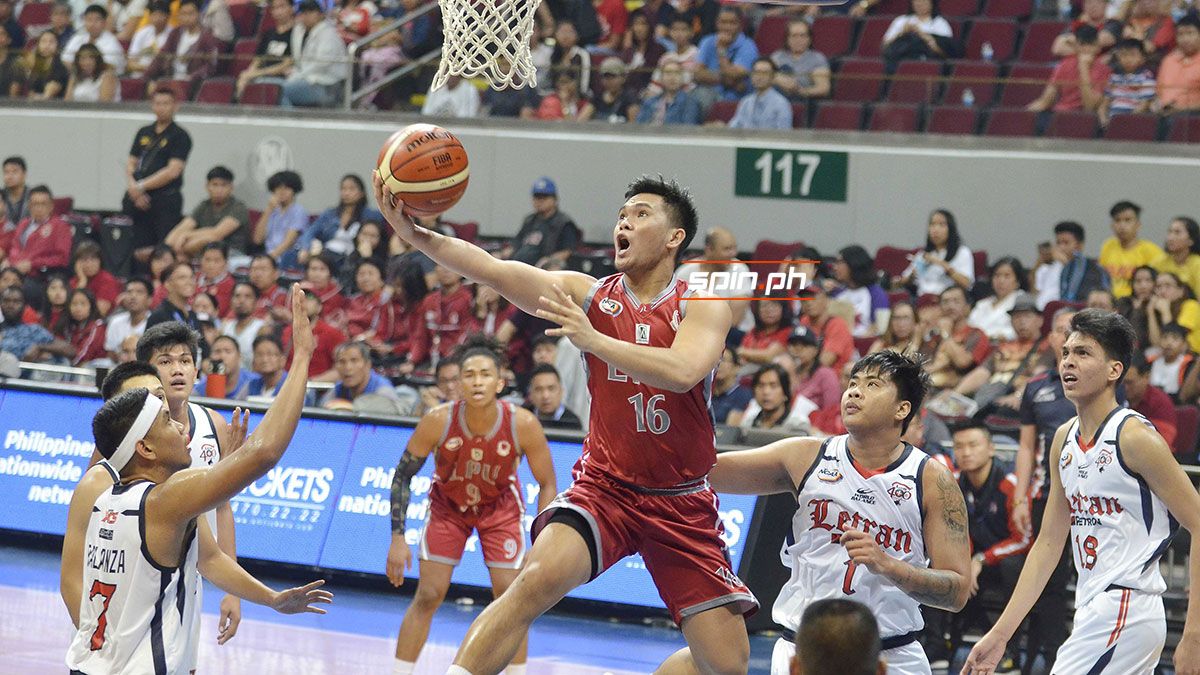 Reymar Caduyac (Lyceum)
Age: 23
Position: G/F
Height: 6-0
It's easy to talk about Lyceum and focus on guys like CJ Perez and twins Jaycee and Jayvee Marcelino.
But Caduyac is just as big a part of the team's success, thanks to his deceptive tempo and style as well as heft which rightfully earned him the moniker "Speedy Bagal" from no less than coach Topex Robinson.
The Bukidnon native averaged 9.4 points on 51-percent shooting, to go with 4.5 assists, 4.2 rebounds, and 1.1 steals in 23.1 minutes for the Pirates last NCAA Season 95, which turned out to be his swansong in the collegiate ranks.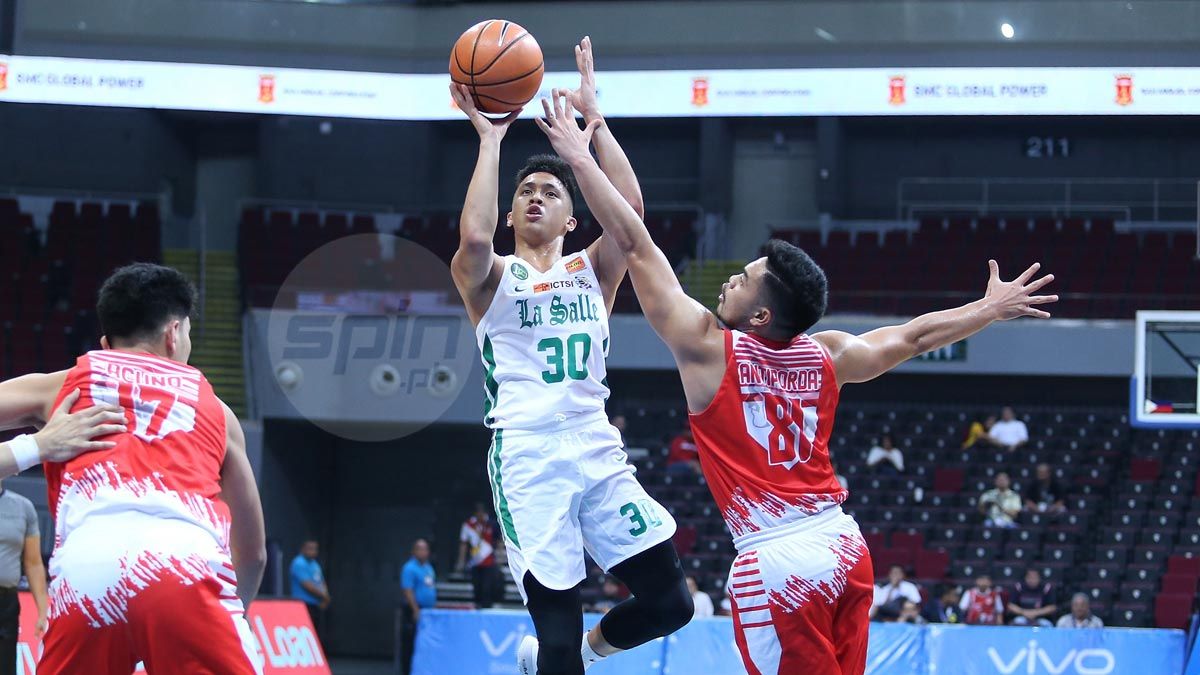 Andrei Caracut (La Salle)
Age: 25
Position: G
Height: 5-8
Caracut's luster may have waned after his collegiate career, but there's a reason why he won the UAAP Season 78 Rookie of the Year honors.
Yes, his numbers may have dwindled, only posting 9.6 points on 37-percent shooting, to go with 4.1 assists and 3.0 rebounds in 26 minutes back in his final year for La Salle in UAAP Season 82, and was sparingly used in his time with San Miguel Alab Pilipinas in the ASEAN Basketball League (ABL). But he's just as steady as a point as he was back then.
No question, the Tayabas, Quezon-born Caracut is easily one of the underrated court generals in this year's field.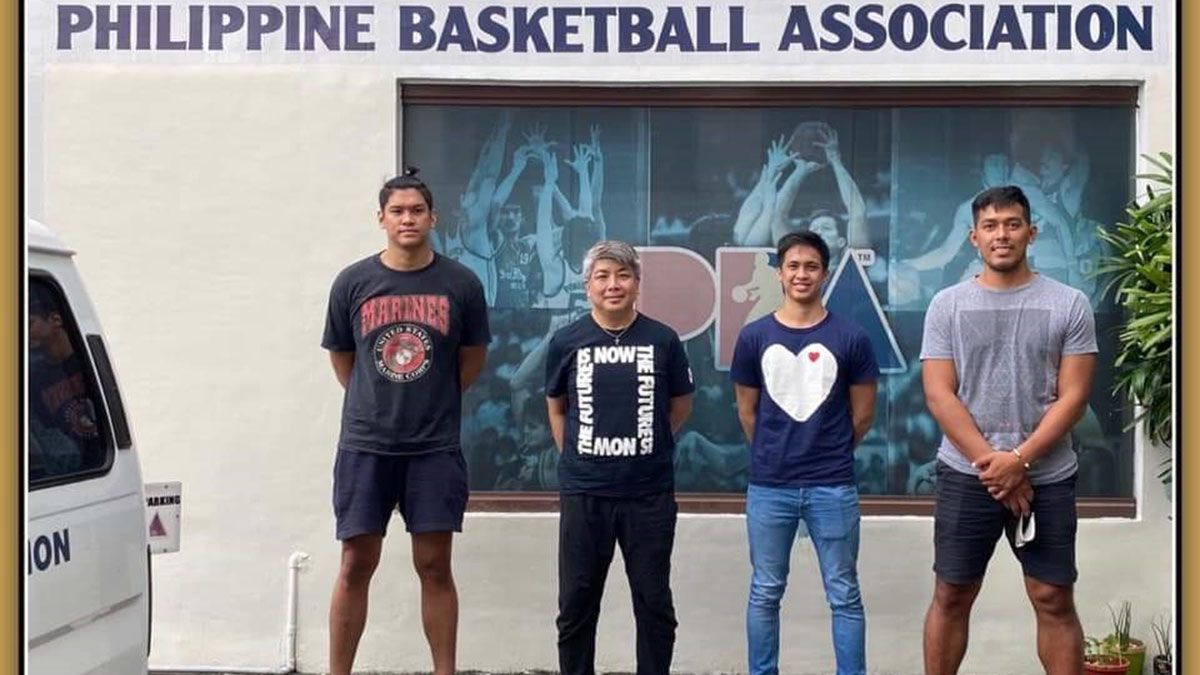 Tzaddy Rangel (NU)
Age: 24
Position: C
Height: 6-7
Rangel struggled to transition his game from the high school level to the college ranks as it has always been an uphill climb for him to secure minutes in a National University side which relied heavily on Alfred Aroga at center.
And it showed in his numbers, only garnering 1.9 points on 43-percent shooting, as well as 1.3 rebounds in the 5.6 minutes he had with the Bulldogs in UAAP Season 80.
Things also didn't pan out in his run with San Miguel Alab Pilipinas as he was limited to a reserve center role for a team which banked on its imports.
His size, however, is undeniable, and as much as he's seen as a project in the pro leagues, being included in the special Gilas round may just be the best thing to happen in his young career.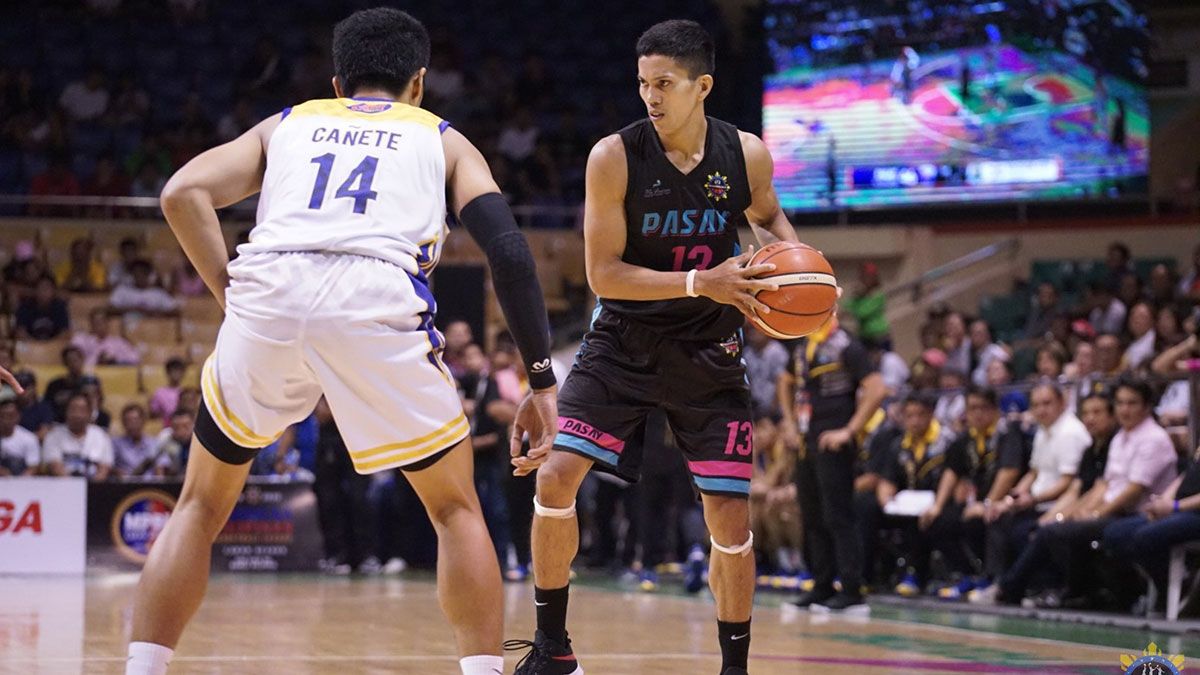 Dhon Reverente (PMMI)
Age: 31
Position: G/F
Height: 6-0
His chances may not be aplenty, but Reverente surely made the most of those given to him.
The Oas, Albay native was easily one of the breakout stars of the MPBL, coming out of nowhere to become one of the regional league's rare gems.
He took the baton for the Pasay Voyagers this past Lakan Cup, collecting 12.0 points on 48-percent shooting, 11.5 rebounds, 2.8 assists, 1.8 steals in 28.4 minutes as he showcased his versatility as an inside-outside threat which should merit a look from PBA teams.
Don't let his age, or a slip of tongue of a commentator, fool you: this guy's a surefire sleeper.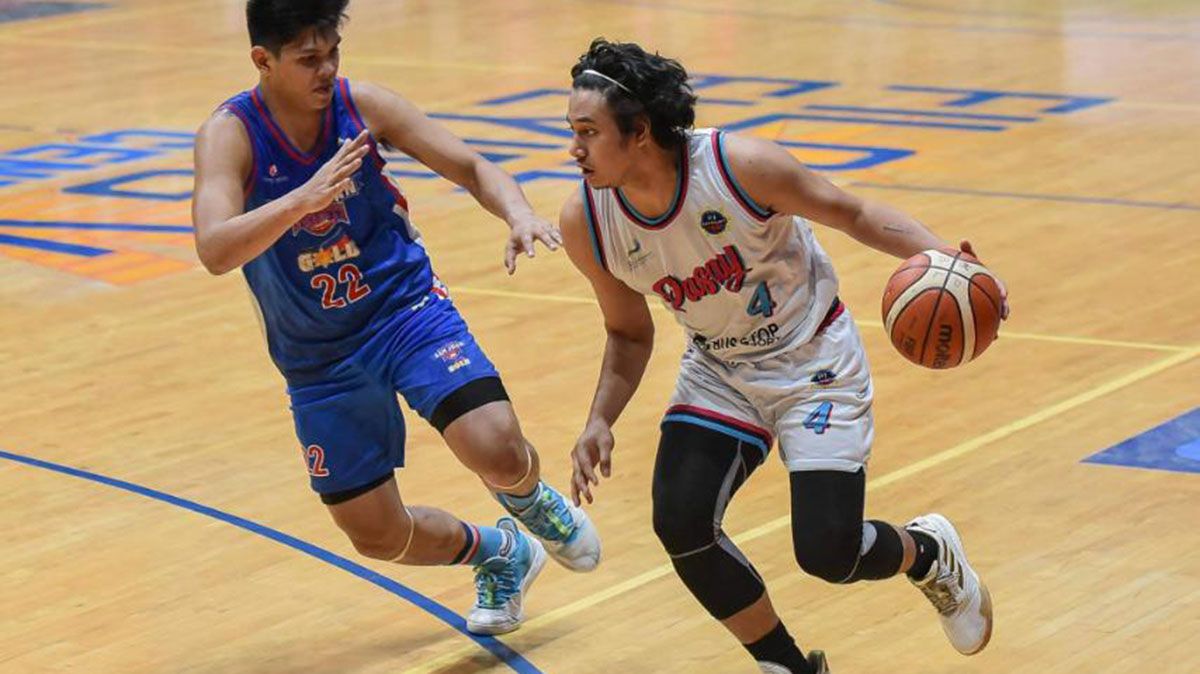 Ron Lastimosa (NU)
Age: 26
Position: G
Height: 6-1
Lastimosa may not be as highly rated as that of his uncle Jojo or even his cousin Carlo, but he's just as capable of making it to the PBA as his relatives.
Of course, his collegiate career may not show it, only posting 2.5 points on 43-percent shooting in 5.5 minutes for NU back in UAAP Season 80.
But his stint for Pasay in the MPBL certainly helped his case. He averaged 6.9 points on 30-percent shooting, to go with 3.1 rebounds and 2.1 assists in 25.0 minutes and proved that he's just as capable of running the point if entrusted the keys.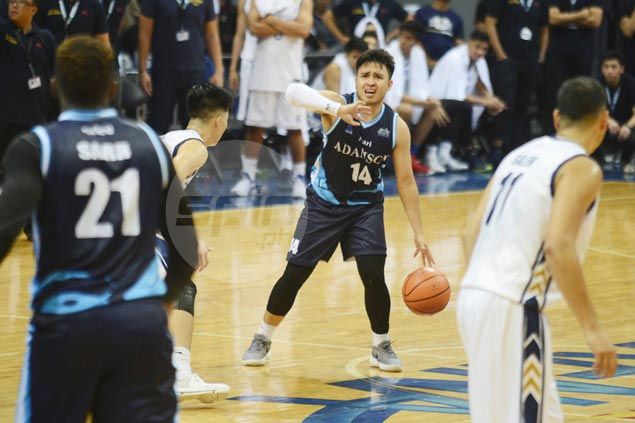 Jerie Pingoy (Ateneo/ Adamson)
Age: 26
Position: G
Height: 5-9
Pingoy could probably be the aspirant who has the biggest chip on his shoulder in this coming draft exercise.
The two-time UAAP Juniors MVP struggled to match his hype when he ascended to the seniors level, encountering multitudes of controversies and suspensions, as well as untimely injuries which almost derailed his basketball career for good.
Issues with his foot also slowed him down in his final year in Adamson, when he averaged 3.3 points on 32-percent three-point shooting, as well as 2.1 assists and 1.9 rebounds in 13.3 minutes back in UAAP Season 81.
But after ballooning to as big as 250 lbs., the Cebuano playmaker has whipped himself back into shape and is now down to 187 lbs., possibly in his best shape of the past decade as he aspires to make it to the PBA.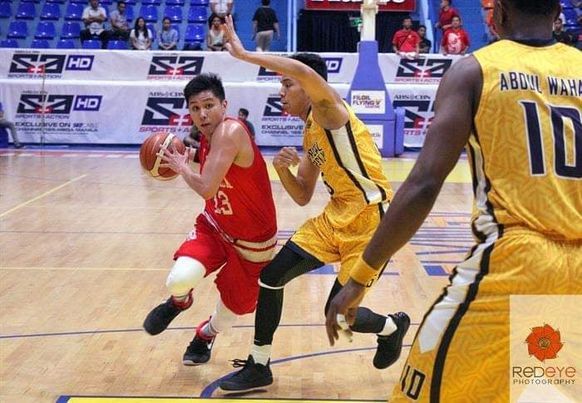 Joe Presbitero (San Beda)
Age: 27
Position: G/F
Height: 5-11
Presbitero's contributions to San Beda's success in the past half-decade may not be evident to the naked eye - only averaging 2.1 points, 2.1 rebounds, and 1.6 assists in 14.0 minutes in NCAA Season 94. But the Davao City native truly was a big factor in the Red Lions' three-peat run led by Robert Bolick and Javee Mocon.
He did have better numbers once he graduated, contributing 5.4 points, 4.1 rebounds, and 3.9 assists in 21.5 minutes for the Bataan Risers in the MPBL.
Presbitero may have his miscues here and there, but he's a good system player who maximizes the roles given to him, a hefty combo-guard who will do everything just to get the win.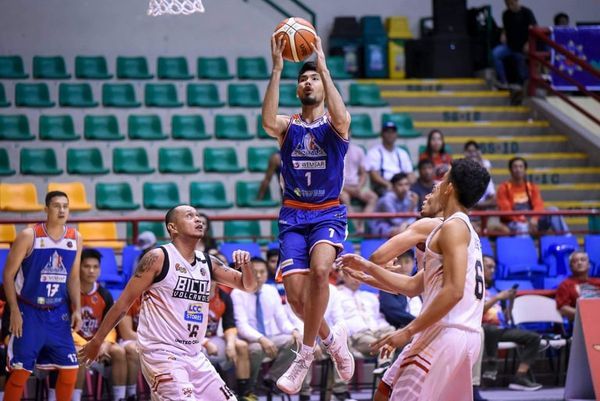 Mark Olayon (UE)
Age: 26
Position: F
Height: 6-4
Grizzled as they come, Olayon is as close to a veteran forward as you can get in this year's pool - and he's only in his mid-20s.
The Davao City native has proven in the past what he's capable of, averaging 11.7 points on 50-percent shooting, alongside 5.4 rebounds, 4.2 assists, and 1.5 steals in 27 minutes back in UAAP Season 80 as he provided solid support for a UE team led by Alvin Pasaol.
Olayon kept that consistency when he played in the MPBL, taking advantage of his size and strength as he logged 9.7 points on 50-percent shooting, to go with 6.4 rebounds, 4.2 assists, and 1.2 steals in 25.5 minutes for Quezon City Capitals this past Lakan Cup.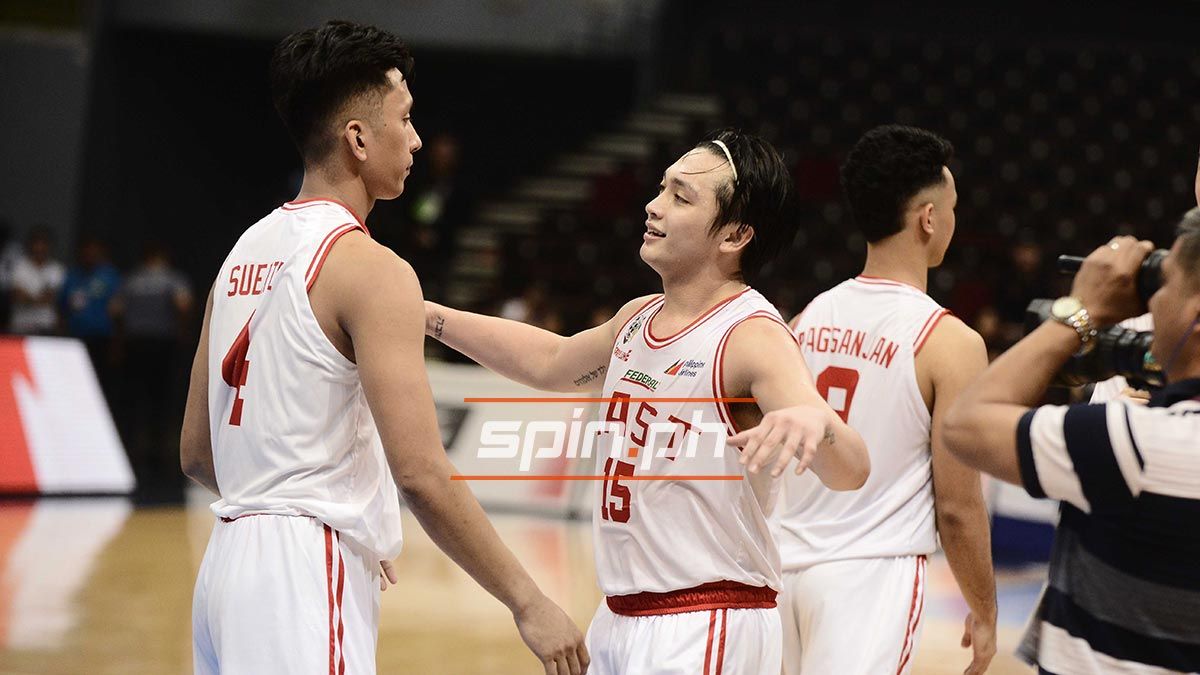 Philip Manalang (UE)
Age: 23
Position: G
Height: 5-10
Manalang may easily be one of the smallest in the field, but just like how he has done in his past travails, the Manila-raised playmaker is ready to take on all comers.
He showed what he's capable of by posting 6.6 points on 30-percent three-point shooting, alongside 3.4 assists and 3.3 rebounds in 26 minutes as he steadied the ship for UE back in UAAP Season 82 with his crafty ball-handling and impressive court vision.
Unfortunately, Manalang played limited minutes for Basilan Steel in the MPBL, logging only 13.9 minutes and amassing 2.8 points, 2.6 assists, and 1.6 rebounds. That short stint should keep him hungry and aching for more once drafted in the PBA.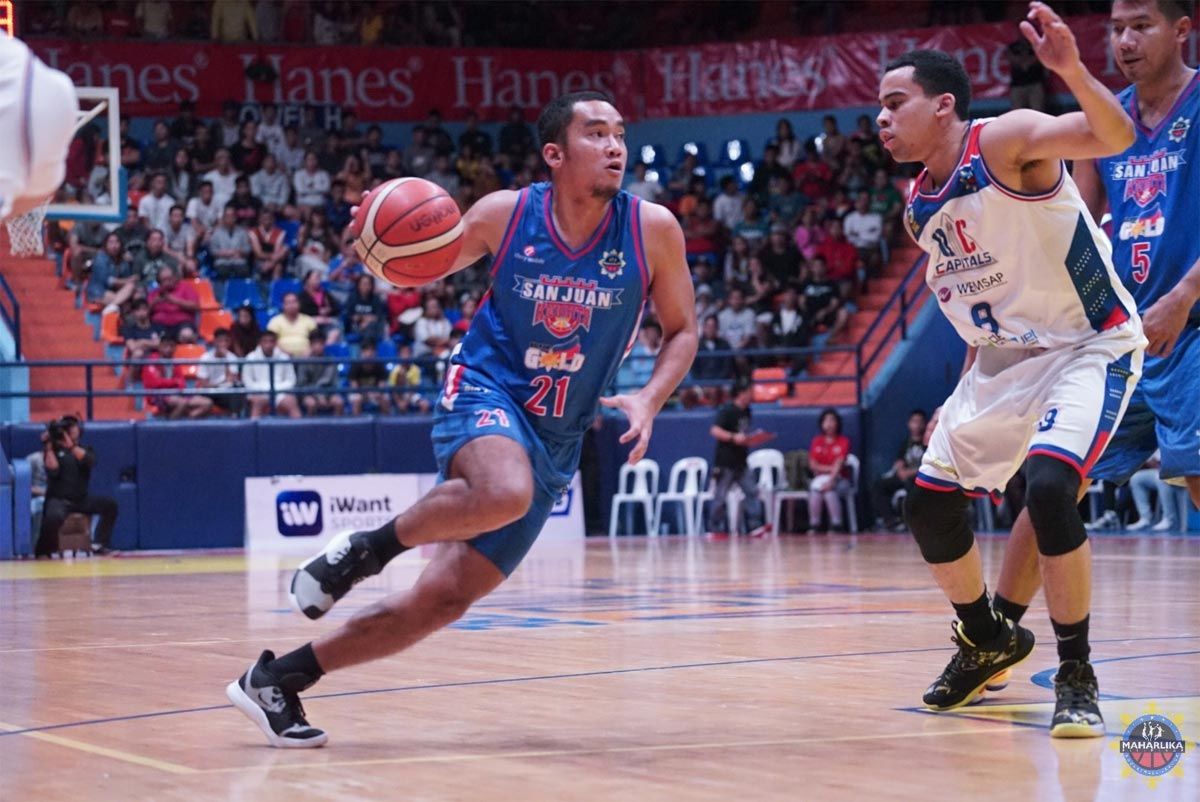 Andoy Estrella (Mapua)
Age: 28
Position: G
Height: 5-11
Estrella has time and again showed that he's one of the craftiest guards there is.
His final year at Mapua was a sight to behold, averaging 12.7 points on 37-percent shooting, as well as 4.5 assists, 4.4 rebounds in 25.3 minutes as he willingly carried the Cardinals on his back in NCAA Season 93.
Once he left Intramuros, the Butuan native showed that he could be as good as a complementary piece as there is available, thriving in a bench role for the loaded San Juan side and nabbing 6.8 points on 46-percent shooting, as well as 3.2 assists, 2.6 rebounds in 16.4 minutes this past Lakan Cup.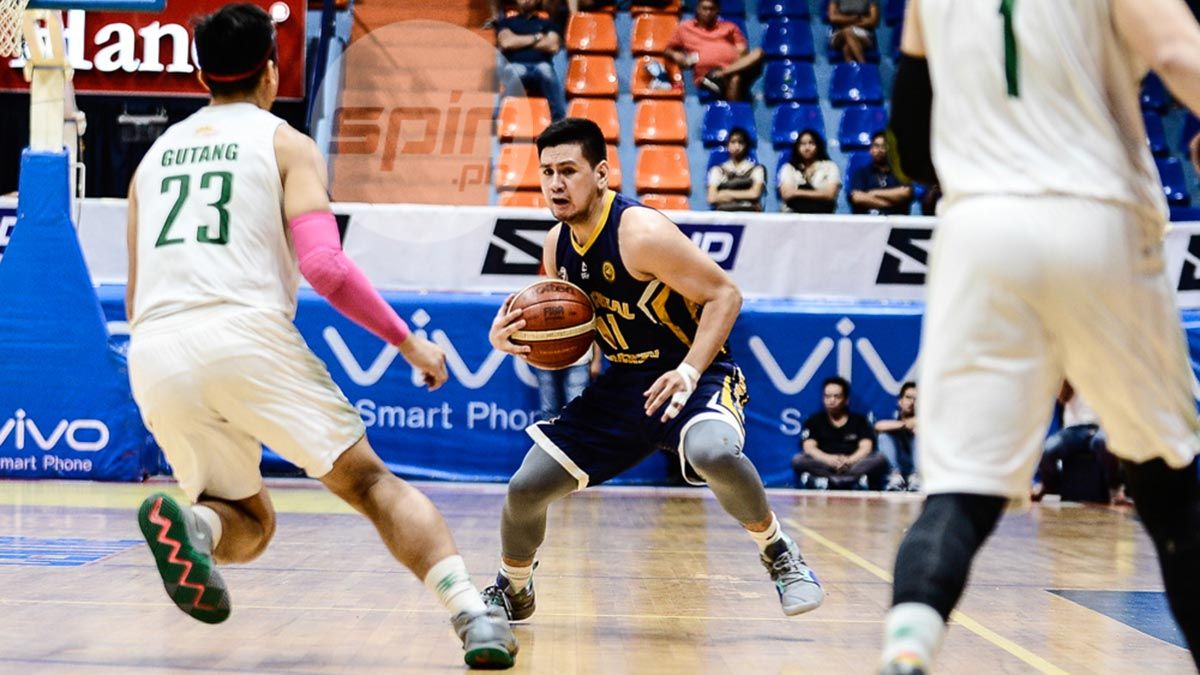 Jed Mendoza (JRU/ UE)
Age: 24
Position: G
Height: 5-10
Mendoza arrived at UE as one of NCAA's best gunners, but playing behind a super-scorer like Rey Suerte, his touches understandably weren't enough.
He only averaged 4.5 points, 2.7 rebounds, and 1.8 assists in 16 minutes for the Red Warriors in UAAP Season 82, struggling to thrive in his role as he was largely utilized as a sparkplug off the bench.
It's probably better to focus on Mendoza's run for Jose Rizal University in NCAA Season 94, where he garnered 15.8 points on 33-percent shooting from deep, alongside 4.3 rebounds and 3.2 assists in 30 minutes, which is roughly similar to the numbers he had in the MPBL, where he logged 10.2 points on 29-percent clip from threes, on top of 5.2 boards, 4.1 assists, and 1.1 steals in 22.6 minutes for Binan City.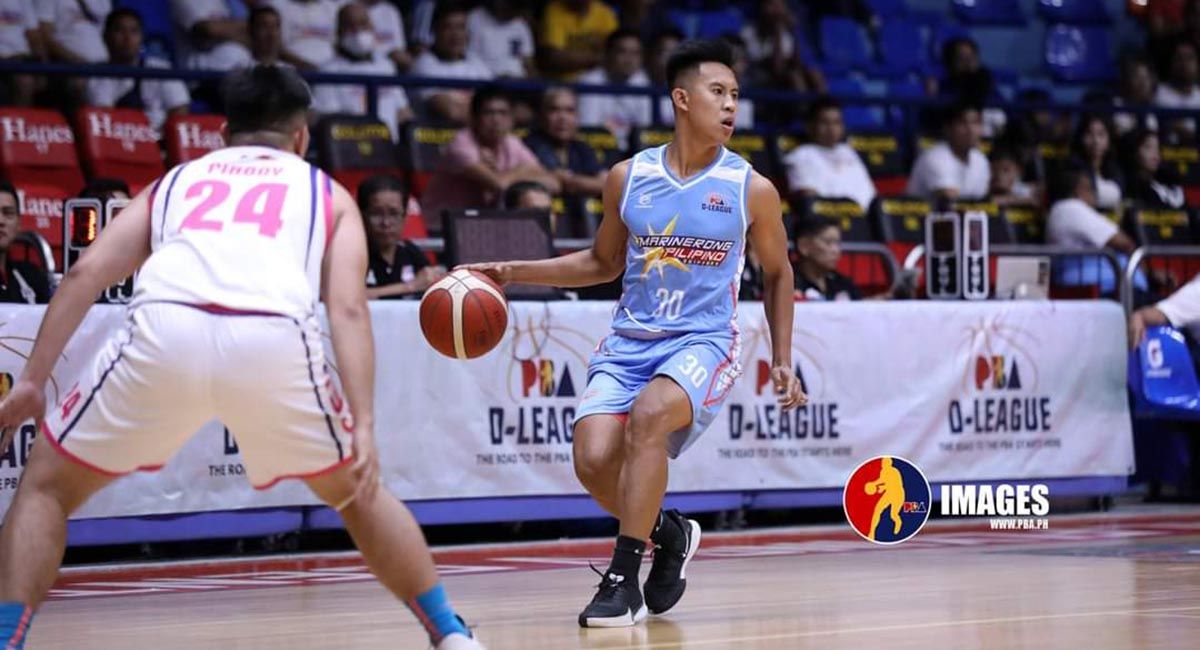 Jeff Manday (Sta. Ana de Victorias)
Age: 25
Position: F
Height: 6-0
Unfortunate was the year 2020 as it was supposed to be Manday's breakout year.
The Bacolod-born winger was looking to test his mettle in the big leagues through Marinerong Pilipino after his decorated run for Sta. Ana de Victorias, where he didn't just win three straight MVPs but also led the Titans to a three-peat in the NOPSSCEA.
But the pandemic threw a monkey wrench on his plans, and after just two games for the Skippers, where he logged 5.5 points, 1.0 rebound, and 1.0 assist in 13 minutes in the 2020 Aspirants' Cup, Manday will have to accelerate his plans and wish that a PBA team take a chance on him.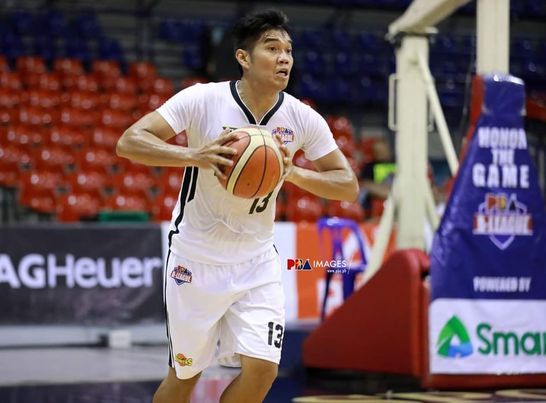 Terrence Tumalip (TIP)
Age: 30
Position: G
Height: 6-1
Tumalip was one of Technological Institute of the Philippines' old reliables, with coach Potit de Vera happy to hand the reins to the Bangui, Ilocos Norte native.
Setting the table up for his younger peers, he averaged 4.0 points, 5.5 rebounds, and 2.0 assists in 17 minutes of play for the Engineers in the 2019 Foundation Cup before suiting up for the CamSur Express in the National Basketball League (NBL).
Still, Tumalip should be feeling confident with teams willing to take a look at standouts from lesser-known Manila schools, just like what happened to Aris Dionisio of St. Clare and Jonjon Gabriel of San Lorenzo.
Richard Albo (De Ocampo)
Age: 35
Position: F
Height: 6-2
Age is nothing but a number for Albo, the oldest aspirant in this year's pool.
The Navotas-raised banger was just a lightning bolt of energy wherever he went in the MPBL, first for the Navotas Clutch, and now for the Davao Occidental Tigers, where he amassed 3.9 points and 2.9 rebounds in 9.4 minutes this past Lakan Cup.
Albo, though, is pinning his hopes not just on his energy and agility, but also on the wisdom he got from ex-pros like Mark Yee and Jerwin Gaco, as he seeks to pass through the cracks and achieve his goals of making it to the PBA.
PBA Updates