A COMMOTION marred Game Five of the PBA Philippine Cup Finals when a man dressed in a Spiderman costume entered the Big Dome floor, colliding with San Miguel big man June Mar Fajardo before being collared by security men.
Television replays show the streaker may have hit Fajardo during the commotion, but the man vehemently denied it after he was apprehended.
Play was stopped for several minutes in the fourth quarter as Araneta Coliseum bouncers chased the intruder who was collared in the hallway leading to the dugout of the two teams.
The man, who appeared in his 20s, was holding up a placard that read, 'Vote Love, Love PBA, Love Philippines.'
After being apprehended, he told reporters that all he ever wanted to do is spread the message of love in this election season.
He also denied trying to hurt Fajardo.
He was later brought to a nearby police station for questioning.
Another person collared near the SMB bench was later taken out of the floor by security men. It was not clear if he was a companion of the streaker.
Ronald Tubid even tried to attack the person at the hallways, although it wasn't clear whether he was able to land a punch. Tubid was later pacified by the bouncers.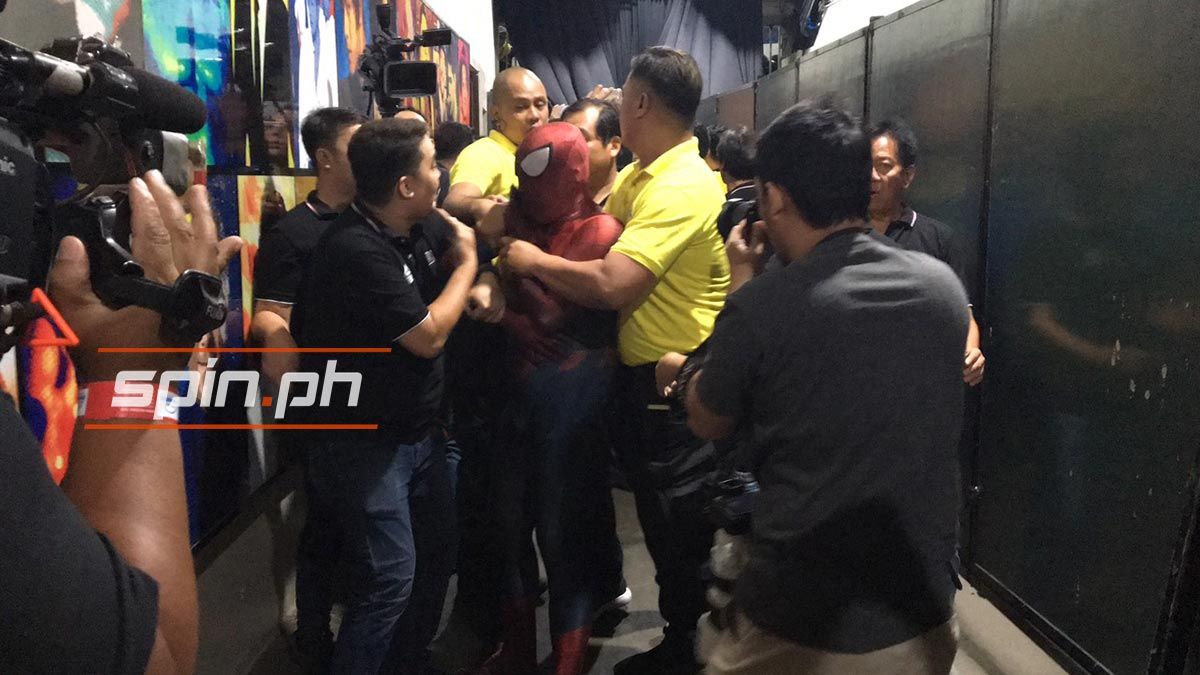 PBA Updates