JAMIKE Jarin has coached in different levels of basketball over the course of his career. Now, he finally gets a head coaching gig in the PBA with Phoenix Super LPG, albeit on an interim basis.
Jarin has taken over the Fuel Masters hot seat following the decision of Topex Robinson to accept the head coaching position at La Salle. It was an appointment that was unexpected, Jarin said, but an opportunity that he looks forward to.
He has had quite a success in his previous head-coaching jobs, winning the 2016 NCAA championship with the San Beda Red Lions and the capturing the UAAP juniors basketball crown three times with the Ateneo Blue Eaglets.
"If there is a Cinderella story, siguro it's a good Cinderella story," said Jarin, looking back on his journey as a basketball coach on Tuesday.
"From coaching in inter-village tournaments, to a small school, high school girls, with Ateneo (Blue Eaglets), then went on to college as assistant, getting called up by Talk 'N Text, coaching RP Youth, Batang Gilas, and making it to the world championships, assisting the national team in the men's, to coaching your alma mater winning a championship, coaching National University, being interim with UE, then getting a PBA head coaching job, it's just a dream. I still pinch myself everyday na 'Is this happening?'" added Jarin.
ADVERTISEMENT - CONTINUE READING BELOW ↓
A Cinderella story, of course, must end on a happy note, and Jarin acknowledged that for it to happen, he must win games with the Fuel Masters - and win consistently.
"Ang ganda ng kuwento. Hopefully, it doesn't end here. We continue to inspire and win games of course," said Jarin. "It's a good feeling. You just embrace the moment and pressure along the way. You get a lot of help from your family, your coaching staff, and players. That's the success there."
The good thing for the 52-year-old Jarin is that he has been with the organization for three years. Jarin said the Fuel Masters will continue to implement the system that Robinson ran with the team, but with a few adjustments.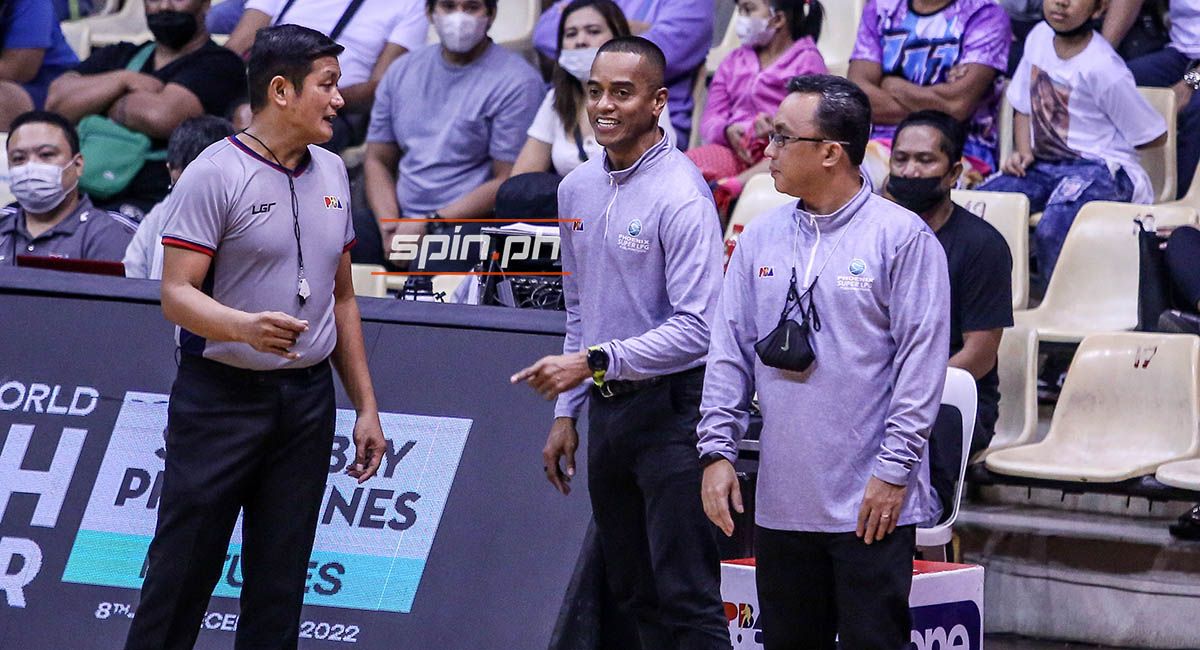 "Actually, [the Phoenix coaching job] just fell on my lap," said Jarin. "I thank management for trusting me. Boss Dennis [Uy], Boss Atty. Zorilla, and Boss Paolo Bugia for trusting me to lead the franchise. I'm blessed and very grateful.
"And right now, the good thing about it, I'm not the new guy coming in the door and looking at everybody inside. Wala namang ganun. It's just good that I've been with the team for the past three years. Familiarity with the players would not be an issue, will not be a problem especially with the coaching staff and the utility. That's a plus para for the new coach and I'm blessed with that," said Jarin.
So far, it remains unclear whether Jarin will eventually become the team's permanent coach or if Phoenix is still looking for one. But Jarin said he doesn't care.
"For me, it doesn't matter. Lead assistant, assistant, interim coach, as long as you've been told to lead this team right now, I'm just going to do my job, lead the players, and lead the staff, get inputs from everybody, and make each and everyone of us better everyday, We just have to be better," said Jarin.
ADVERTISEMENT - CONTINUE READING BELOW ↓
Incidentally, Jarin's first chance at getting his first PBA win will be on Wednesday against TNT, a team where he was once an assistant coach.
Du'vaughn Maxwell will mark his debut for the Fuel Masters.
"We are moving really good in practices especially with our import coming in. He is familiar with the team and the coaches. That's a plus for us. Unfortunately, the last time he was here, he came here as the third import. Now, he is coming in as our resident import. That's a plus factor."
"With the acquisition of Jjay Alejandro and Raul Soyud, we got a little younger. I think with that, we are the youngest team in the PBA, if I'm not mistaken," said Jarin.