KELVIN Dela Pena's basketball career may not have turned out the way experts anticipated when he made it to the PBA, but he remains a contented man in Canada.
The 33-year-old former Mapua standout is currently based in Calgary, years after a celebrated playing career in the Philippines ended prematurely due to an injury. Still, Dela Pena is very much into basketball where he runs a training program in his hometown.
Before he went into his current career in Calgary, Dela Pena starred for the Mapua Cardinals where he was named NCAA MVP in 2007. The following year, he was drafted in the second round of the PBA draft by Alaska where he averaged 1.1 points in just nine outings over two seasons.
Unknown to many, Dela Pena bared he suffered three herniated discs during his amateur days, which basically signalled the beginning of the end for his basketball career.
"I landed on my back during a PBL game. Never rested and got it checked up. I was averaging 35-plus minutes for Mapua," said Dela Pena, who particularly injured his L3-L4-L5 S1 joint.
The injury only got worse when he played in the PBA.
"When I got to Alaska, I did a spin move and my whole back seized up and I couldn't move. They rushed me to the emergency room after practice and the doctor was shocked how I even could play," he said.
[See Most NCAA MVPs enjoyed same success after college. Not all, though]
Dela Pena's injury eventually healed but he was never the same player again. He decided to end his PBA career.
"I would drink two Red Bulls before a game and two pain-killers. It was awful," Dela Pena recalled. "When I finally healed up, I lost so much speed. I was slow and my right leg was super weak due to the sciatic nerve shooting pain."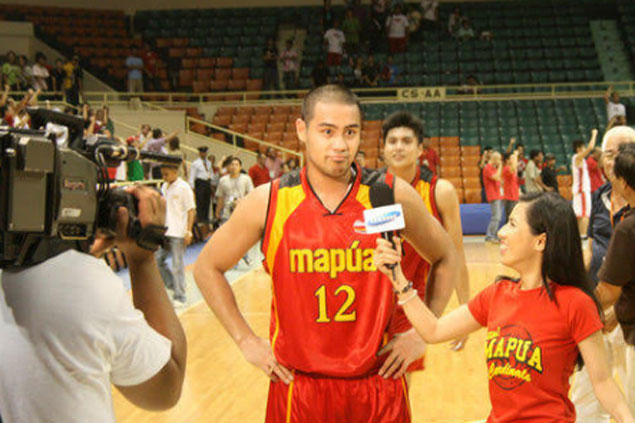 But as the saying goes, you can't put a good man down.
Upon his return to Canada, Dela Pena pursued a career in basketball, particularly in strength and conditioning.
"I got my strength and conditioning specialist license to train athletes. From there, I trained players from junior high to pro athletes," said Dela Pena.
From there, Dela Pena got an offer from his alma mater Bishop McNally High School to coach its basketball team where he led the school to the junior varsity city championship.
In 2015, Dela Pena along with his partners, founded the Rise Up Hoops, a basketball program that mixes skills development and strength and conditioning. His injury-riddled career served as his motivation to focus on those aspects of the game as he seeks to spare other aspiring cagers from the same path he went through.
"I wanted to give kids from Calgary a chance to make it to the highest level possible. Give them exposure and have a chance to make it. I also don't want athletes to go through my injury struggle. Just giving back to the game and to the kids," said Dela Pena.
So far, there are about 400 kids who are entered in the Rise Up basketball program, and Dela Pena feels blessed to have the chance to give back to his community.
"Some kids wanted to train during offseason. From there, more and more kids wanted to join and it just evolved from there.
"It's really a blessing. I'm humbled," said Dela Pena.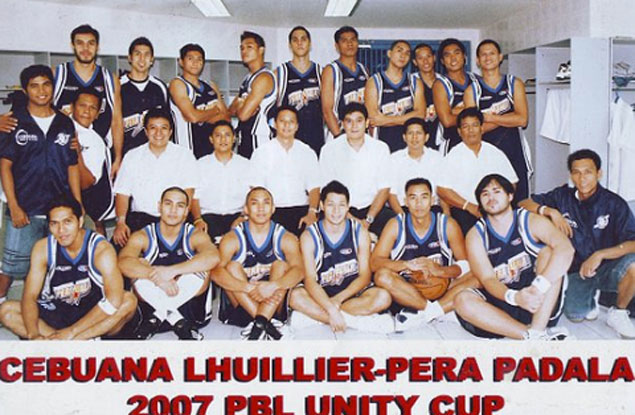 Despite all the trials in his playing career, Dela Pena is a picture of a happy man in his life after the PBA, realizing that indeed, everything happens for a reason.
"I want to give back to kids. I wanted everyone to get a chance at making the pro ranks. I wanted kids to be better than me, better versions of themselves, stronger, faster, higher, quicker, more agile, and more mobile. I wanted to prevent every kid from what I went through with my injury. I don't want anybody every going through what I went through.
"I want to go back and show people I can still play," said Dela Pena. "But I believe God had this planned out for me."