DESPITE a sweltering summer, a total of 56 skaters from 15 countries will show their wares on the ice on Saturday for the International Skating Union (ISU) World Development Trophy at the SM Megamall Ice Skating Rink.
Young skaters from Argentina, Hong Kong, India, Indonesia, Malaysia, Mongolia, New Zealand, North Korea, Singapore, South Africa, Chinese Taipei, Thailand, United Arab Emirates, Uzbekistan and the Philippines will be taking part in the tournament.
It will be the last year the Philippines will be hosting and taking part in the tournament after the success of Michael Martinez in the Sochi Olympics has elevated the country to "developed" status, according to Philippine Skating Union (PhSU) president Pocholo Veguillas.
The Philippines also played host to the same event last year, whose objective is to provide an incentive for ISU members currently inactive or having a limited level of activity in one or several ISU sport disciplines.
Veguillas said the selection of the Philippines to play host is a positive sign for the country in the world of ice skating.
The Saturday competition is the culmination a six-day training camp for the 56 qualified skaters and their coaches who were instructed by an ISU coach to enhance their skating and coaching skills at the Olympic-sized skating rink housed in the upper level of the newly-opened Megamall Fashion Hall.
Continue reading below ↓
Recommended Videos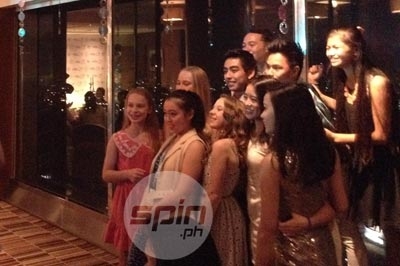 The event will be judged by ISU-accredited judges from different countries.
Martinez attended the dinner hosted for the participants at the Discovery Suites and was quickly mobbed by his fellow skaters, the majority asking to take selfies with the 17-year old.
The Olympian said his knee injury has continued to heal and he would be well enough to compete in a tournament in Dubai next month before taking it slowly for the rest of the year. He will be giving an exhibition performance on Saturday.
SM ice skating rinks serve as the home for the Philippine Skating Union (PhSU), a member of the International Skating Union (ISU) which is the international federation administering Figure and Speed Skating recognized by the International Olympic Committee (IOC). The PhSU in partnership with SM skating rink has been conducting various trainings and conferences to harness the potentials of young skaters.