FILIPINOS made their mark in figure skating and ice hockey after Michael Martinez took first place in the International Skating Union's annual Triglav Trophy held in Slovenia while the country's men and women's hockey team placed third overall in the 2015 Hockey Fives in Hong Kong.
The peewees also took home the silver medal in the children's division.
Filipino Olympian Martinez bested representatives from South Korea, Italy, Georgia and Austria in the ISU-sanctioned international competition as he convincingly won with 184.84 points, beating out Korea's June Hyoung Lee (176.60) and Italy's Maurizo Zandron (170.44).
The 18-year old skater from Muntinlupa City even earned the award for "credit for highlight distribution" for his techniques such as the triple twists, double axel, triple loops and triple lutz.
The country's top representative in ice skating, Martinez is now preparing for the Asian Trophy in Taipei to be held in August, and the next invitation to the ISU Grand Prix.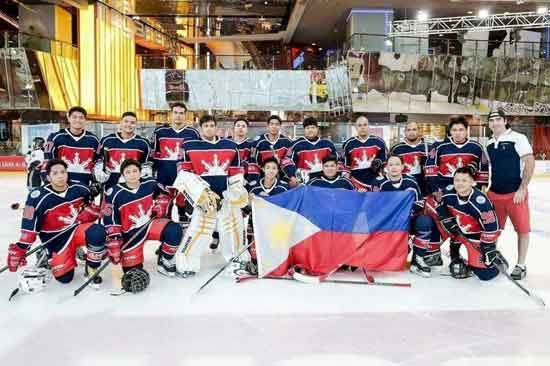 Continue reading below ↓
Recommended Videos
Ice hockey's Team Pilipinas also took home awards during the yearly Hockey Fives in Hong Kong.
Competing against Australia, China, Japan, and eight other countries, the team earned the bronze medal for the Adult Men and Women's division while the Team Pilipinas peewees (hockey players ages 10-12) finished a close second, losing by only one point to Hong Kong's Empire Skate team.
The peewees' Kenwrich Sze was named Best Forward"while Chi Chen Chen was bestowed the title of this year's Best Goalie in the first time the peewees have placed in the international competition.
SM Lifestyle Entertainment, Inc. (SMLEI), which has supported the growth of athletes on ice in the Philippines through skating programs, recently held its annual Summer Skate, a developmental platform for beginning figure skaters to exhibit the skills and techniques honed through the Learn to Skate courses at its SM Skating Rinks.