UNIVERSITY of the Philippines head coach Godfrey Okumu is hopeful Isa Molde's injury isn't as bad as initially feared.
Granting Molde will likely sit out Wednesday's game against University of the East, Okumu believes Molde's injury is just an ankle sprain and that there is no damage on her left knee as team staffers feared.
"What I know is she's gonna be fine. It's nothing serious. But what we don't know is how long she's gonna stay out," Okumu said of the UP star, who is currently at Philippine General Hospital undergoing a check-up.
"She's going for X-rays, then after the X-rays we'll be able to talk further about it. Probably, I think it should be a sprain on the ankle. Nothing on the knee."
The Kenyan coach said Molde's status is uncertain for Wednesday, but insisted that the team won't make any unnecessary risks on the team's top spikers.
"I wish that she'd have come back, because when you make those kinds of substitutions, the rotation order, the chemistry somewhere gets distorted and we have to start from zero again," Okumu said.
"So we have to go back to the drawing board and think of our next lineup for Wednesday."
Continue reading below ↓
Recommended Videos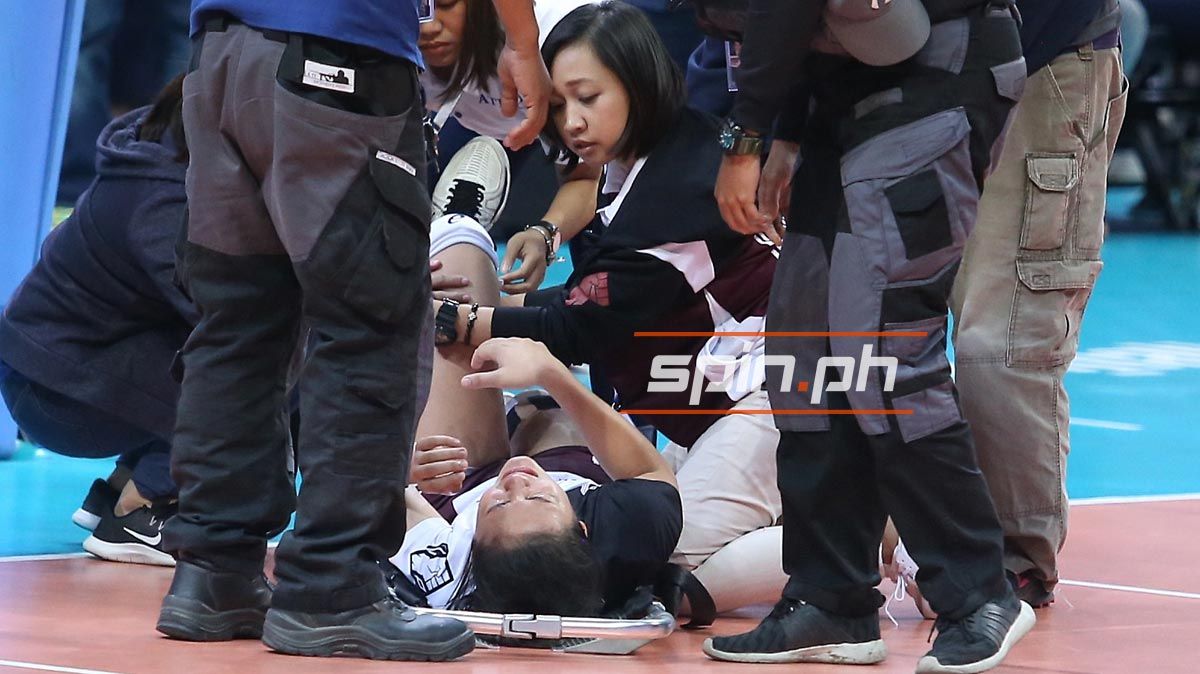 The star outside hitter suffered the injury early in the second set after landing awkwardly on teammate Mirgie Bautista after an attack in a 23-25, 16-25, 23-25 defeat to Ateneo on Saturday. She left the MOA Arena on a wheelchair.
The UP coach wasn't about to use the Molde injury as an excuse for the loss.
"A soldier is a soldier. If you are there to fight, you cannot spend time grieving over a fallen fellow. You just keep on doing it for them," Okumu said.
"You notice when Isa is there, there's always those loose balls she'd run in and pick. So at some point, you find everybody would hesitate," he added. "There are things that yes, she always does towards the end when she's at the back. But we just have to adjust, we have to find a way to adjust for the next coming games."
With Molde likely out, Okumu expects Marian Buitre to step up.
"We have to introduce Buitre. I believe she will do wonders," Okumu said. "She's capable of doing wonders, she will give us a lot of strength that we've been waiting for."