[Editor's note: This is the sixth installment of our eight-part primer for the 2019 UAAP women's volleyball tournament]
Last Season: 6th Place (6-8)
Key holdovers: Tots Carlos, Isa Molde, Ayel Estrañero, Marian Buitre, Marist Layug, Ayie Gannaban
Newcomers: Mirgie Bautista, Rem Altomea, Lorie Bernardo
Head Coach: Godfrey Okumu (2nd Season)
AFTER winning two major preseason championships, the University of the Philippines Lady Maroons' confidence is at an all-time high.
But with offseason success comes pressure.
The Lady Maroons have emerged as the darkhorse in Season 81 of the UAAP women's volleyball tournament after ruling the collegiate tournaments of both the Premier Volleyball League and Philippine Superliga.
Led by PSL Collegiate Conference and Finals MVP Isa Molde, UP overcame the absence of injured top hitter Tots Carlos to overwhelm Far Eastern University for its first major volleyball title in 36 years.
Carlos came back and stood out in PSL Collegiate Grand Slam, winning MVP honors and leading UP to victory over University of Santo Tomas in a winner-take-all final, earning a Thailand training camp.
Molde and Carlos as well as graduating setter Ayel Estrañero are expected to lead the charge for the Lady Maroons, who will try to live up to the high expectations in the UAAP starting on Saturday against the University of the East Lady Red Warriors at the Arena in San Juan City.
Continue reading below ↓
Recommended Videos
With all the hype, UP head coach Godfrey Okumu admitted with success comes pressure.
"It's not gonna be easy for my team because we also have very good teams out there that will give us headache," he said.
In Okumu's first year in charge, the Lady Maroons paid dearly for a lethargic first round that denied them a spot in the Final Four. They finished with a 6-8 win-loss record for sixth place despite their a second-round surge highlighted by an upset over Ateneo.
"I'm expecting us to start strong this year, I cant say the jigsaw puzzle fits properly, but at least I can say that the team is going on smooth," Okumu said.
The last time the Lady Maroons entered the Final Four, Carlos and Molde were still rookies in the UP side that reached Season 78 semifinals where it lost to Alyssa Valdez and the Ateneo Lady Eagles.
Now in their fourth year and probably their biggest chance at the title, the two preseason MVPs hope to deliver.
"Sabi namin fourth year na namin hindi pa kami nakakapag-podium finish sa UAAP, lalo na si Ayel fifth year na niya," Carlos said. "So goal talaga namin na at least podium finish kami this season."
"Siguro yung mapa-promise ko lang is lalaban talaga kami hanggang dulo and hindi kami bibitaw," Molde added.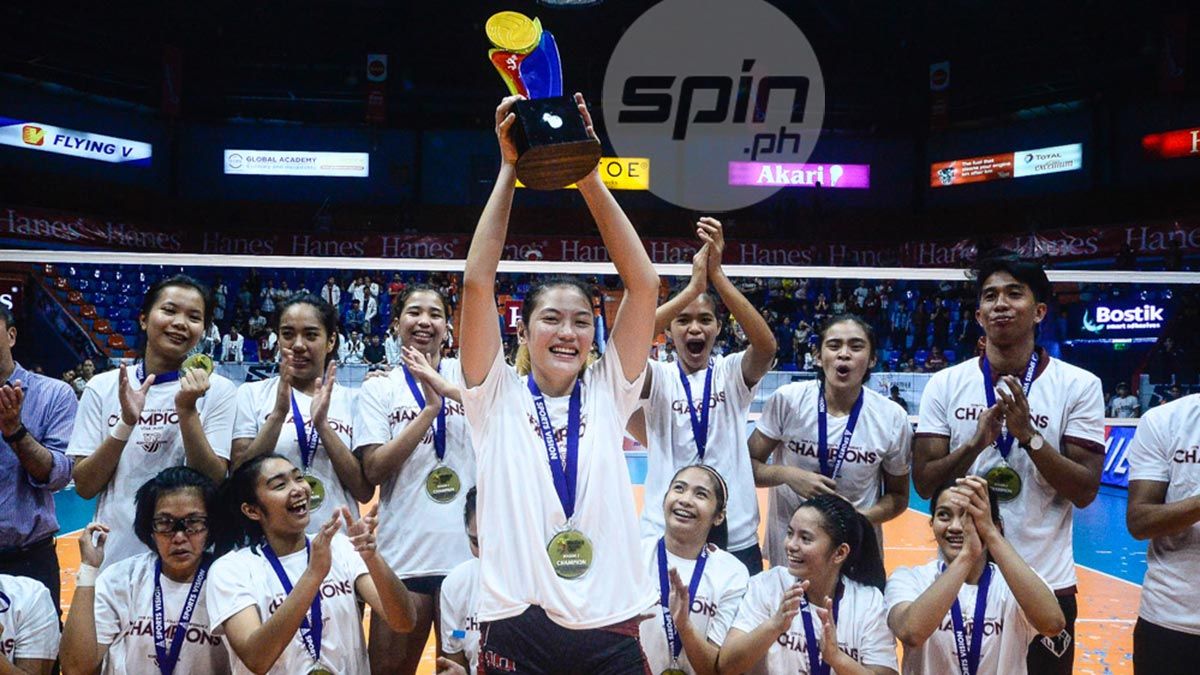 With how the Lady Maroons fought hard to dominate the preseason, they proved that they can go all the way this year. But can they live up to the expectations this time and win the much-coveted UAAP title?
The UP coach sure hopes so.
"It's hard to make promises that we can't keep but as a coach I just promise to put up a good start that would help to boost our team and might give us a championship that we've been fighting for many years," Okumu said.