SHORTENED as the past season was, UAAP will still give a toast to those student-athletes who were unable to finish or even suit up this past athletic year.
Outgoing UAAP president Em Fernandez shared that those athletes will be given their due recognition in the league's closing ceremonies.
"We want to highlight the events that were not finished," he said on Tuesday in the Philippine Sportswriters Association (PSA) Forum.
The league effectively cancelled Season 82 on April 8 due to the global COVID-19 pandemic.
That left the much anticipated volleyball tournaments, as well as the football tourneys unfinished.
Other sports that were cancelled were athletics, 3x3 basketball, baseball, softball, lawn tennis, streetdance, juniors beach volleyball, and ballroom, which is a demonstration sport this season.
"At the end of the day, these athletes were part of Season 82. Even if they weren't able to play, they were still a part of Season 82 so we want to have an angle that we want to say that these sports or these athletes, they existed. Hindi siya biglang nawala. We don't want to say na wala sila because they weren't able to play," said the amiable Fernandez.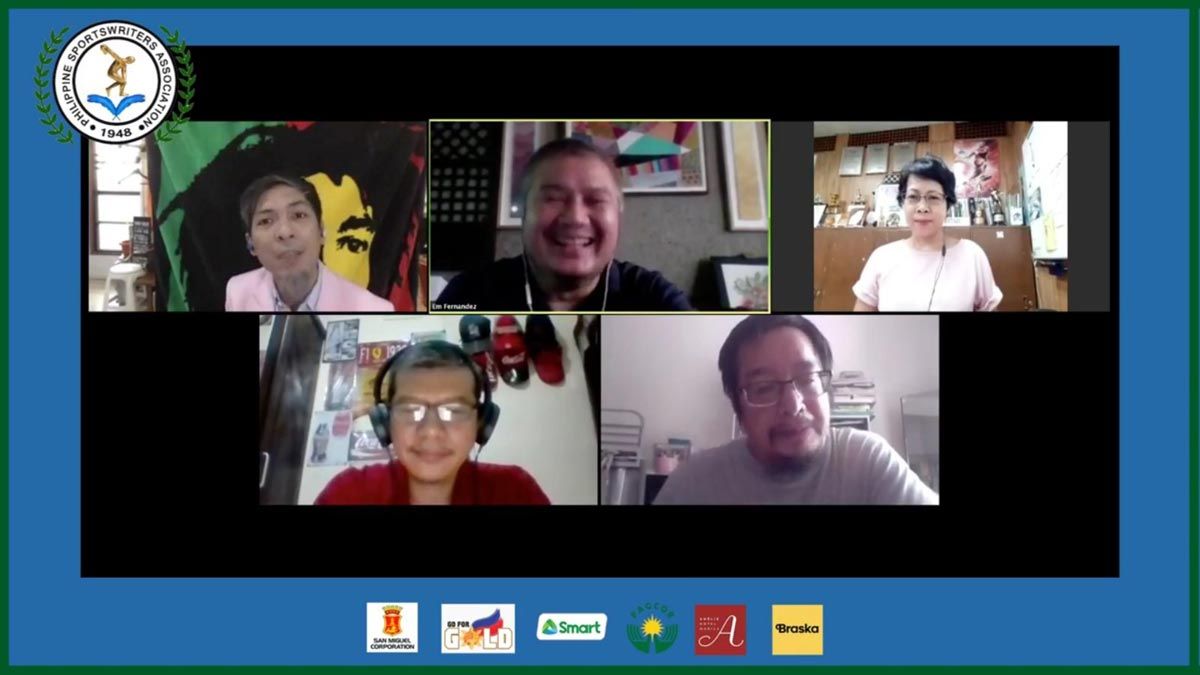 Continue reading below ↓
Recommended Videos
Ateneo is planning to stage a two-hour show to cap off its hosting before turning it over to the next host La Salle, which will take the baton for Season 83.
"In coordination with ABS-CBN, initially it will be a 2-hour show. It's not live, it will be a taped two-hour closing ceremony. That's the best way to describe it," he said, with the event set to be held around July.
Aside from the turnover ceremony, part of the event will be the awarding of the general championships, with University of Santo Tomas retaining their crowns in both the seniors and juniors divisions.
Unlike in the past, however, no Athlete of the Year will be recognized.
Fernandez did not elaborate on the entertainment acts which will be part of the program, although he said that it will still look like the closing ceremonies of seasons past.
"Yun ang di pa namin nadi-discuss thoroughly about the entertainment part," he said. "But in the sense of a closing ceremony, it would be a closing ceremony with season recap, awardees, and turnover."