WITH only three games left in the UAAP Season 85 women's volleyball prelims, four teams are still in the hunt for the last three places in the semifinals.
La Salle (10-1) is already through to the Final Four after sweeping UP on Sunday. Moving forward, the Taft side can lock up the top seed and the twice-to-beat bonus with two wins in their last three games (against Adamson, Ateneo, and UE).
Down in fifth place, however, FEU's (5-6) fate no longer lies in entirely in its hands as the Lady Tams need three wins in as many games (ADMU, UST, AdU) and hope that at least one of the three teams tied for second place will drop all of their remaining games.
Here is where it gets messy — Adamson, UST, and NU all share an 8-3 (win-loss) record with three matches left in the final stretch of the prelims.
ADVERTISEMENT - CONTINUE READING BELOW ↓
Barring a late Hail Mary from FEU and a three-game losing skid for La Salle, how can the three contenders break the deadlock for a pivotal semis bonus?

Safe landing for the Lady Falcons?
Among the three teams, Adamson has a more solid footing with 25 points.
Under the league's classification system, teams get three points per match for a three or four-set win, two points for a five-set win, and one point for a five-set loss.
NU and UST each has 24 points, with the Lady Bulldogs only ahead on sets ratio (NU 2.167 - 1.929 UST) — accumulated by dividing the number of sets won over sets lost.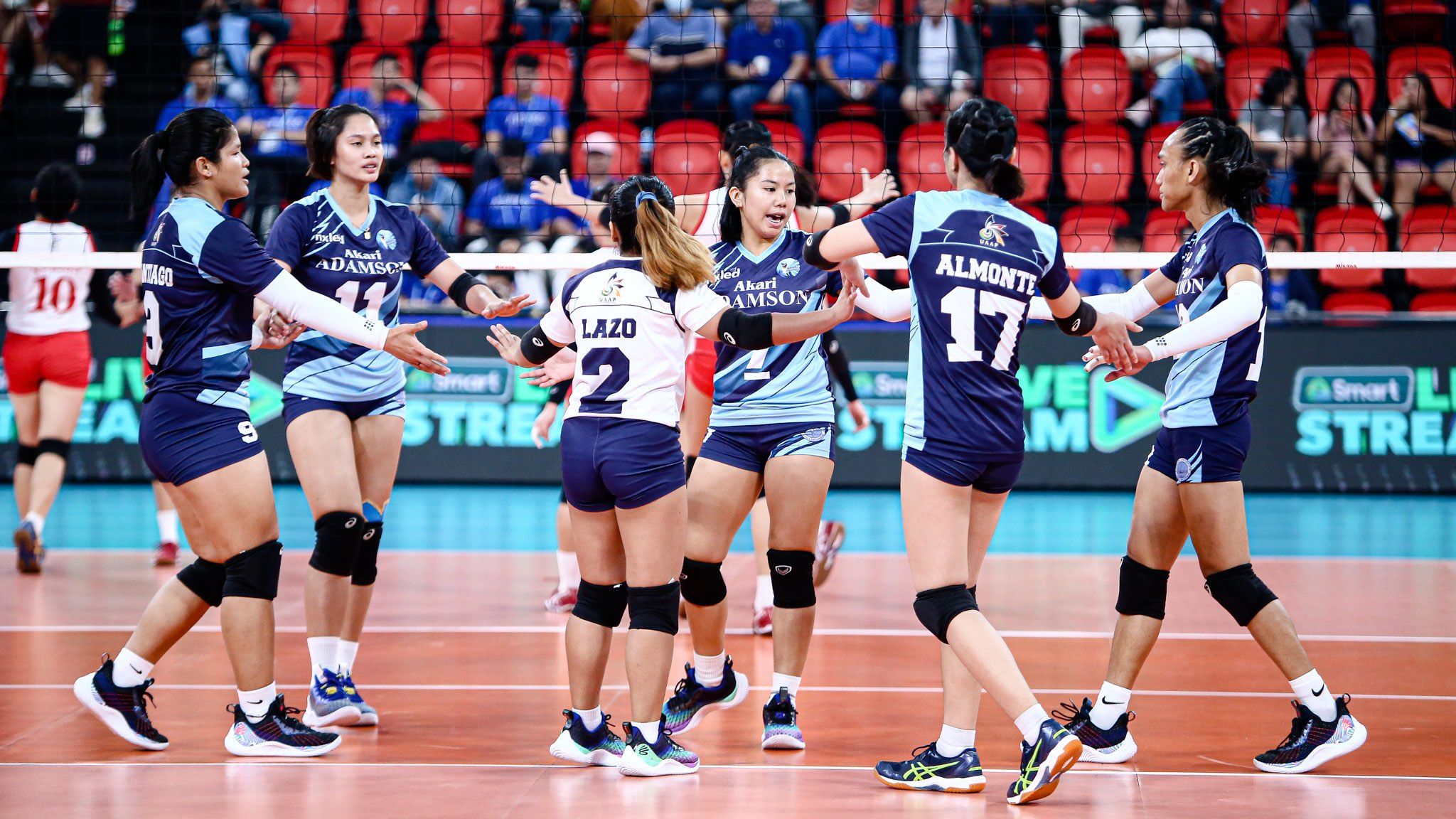 Because of this narrow yet vital edge, the playoff picture for the Lady Falcons is plain and simple — win all three games, ideally in three or four sets each, to secure the second seed.
Adamson's final three-game spell in the prelims includes a grudge match against La Salle (April 19), also-ran UP (April 22), and semis-seeking FEU (April 30).
One big bite for the Lady Bulldogs?
Reigning champions and current third-seed NU will play two eliminated sides in its last three assignments — UE (April 22) and Ateneo (April 29).
However, stuck in between is a decisive matchup with UST on April 26 at the FilOil EcoOil Centre.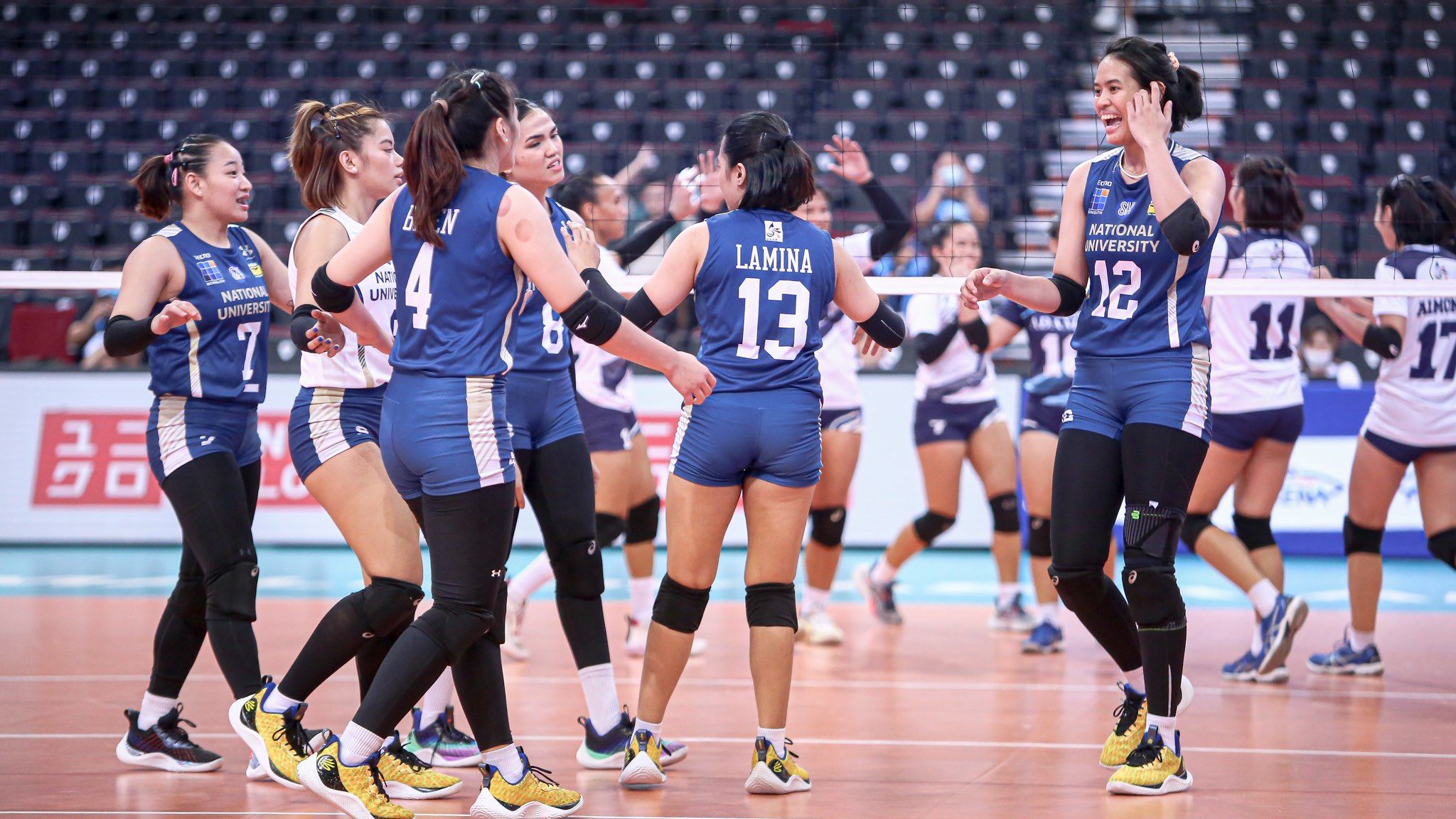 ADVERTISEMENT - CONTINUE READING BELOW ↓
Back in the first round, the Tigresses snapped NU's 20-game UAAP win streak in five thrilling sets.
But more than being a grudge match, the coveted twice-to-beat bonus will be of utmost consideration for the Lady Bulldogs.
A perfect three-of-three can only guarantee the second seed for NU if they outscore Adamson in the statistical tiebreaker - or if the Lady Falcons suffer losses.
Tigresses taming their prey?
Just like the Lady Falcons, UST will also face FEU (April 23) and UP (April 30) in their closing three-game stretch. The major curveball in the Tigresses' bid for a twice-to-beat spot is their rematch with NU.
Needless to say, the España side will be wary of a vengeful Lady Bulldogs team come April 26th in a star-studded battle with major Final Four seeding implications.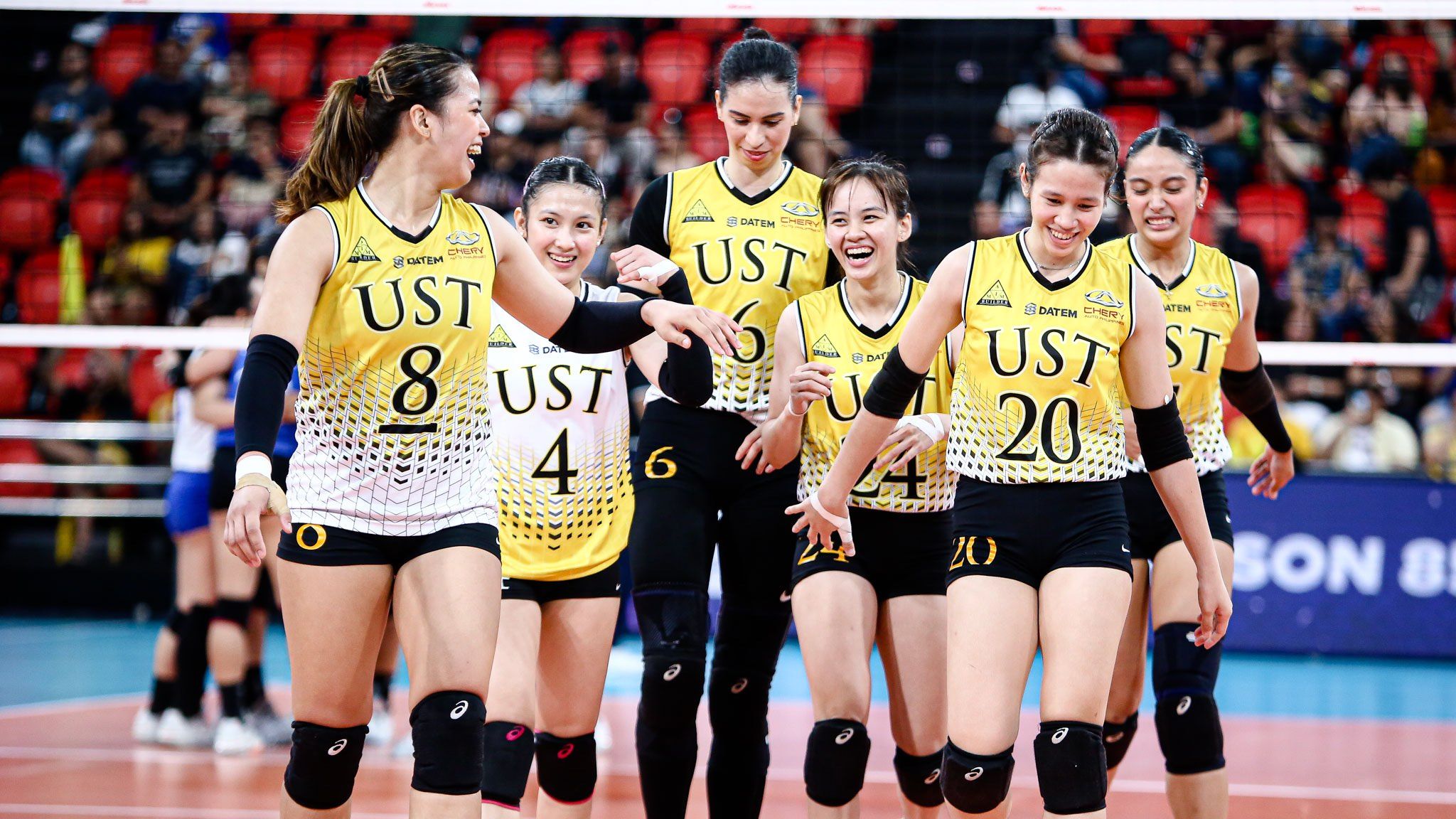 ADVERTISEMENT - CONTINUE READING BELOW ↓
Like NU, a three-game sweep offers no firm assurance of second place for the Tigresses unless they move past both Adamson and NU in the tiebreak - or if the two teams suffer defeats in the home stretch.
Should there be a tie for either second or fourth place at the end of the prelims, a one-game playoff will determine which team takes the higher Final Four seeding.
La Salle, Adamson, and FEU will all be in action on Wednesday, April 19 to kick off the last two weeks of the prelims at the Mall of Asia Arena.
Get more of the latest sports news & updates on SPIN.ph