STA. ROSA, Laguna — Thailand made quick work of Indonesia, 25-16, 25-17, 25-21, to jumpstart its title-retention bid in the ASEAN Grand Prix Second Leg on Friday at the Sta. Rosa Multi-purpose Gym.
Chatchu-on Moksri and Pimpichaya Kokram were both 60 percent in attacking as the first leg champions repeated their dominant win against last tournament's runner-up Indonesia in their Finals rematch, which only lasted for one hour and 19 minutes.
First leg Best Spiker Chatchu-on Moksiri nailed 17 attacks out of 28 attempts for game-high 18 points, while Pimpichaya Kokram was 14-of-22 to finish with 15 points as the Thais outmuscled the Indonesians in spiking, 43-31.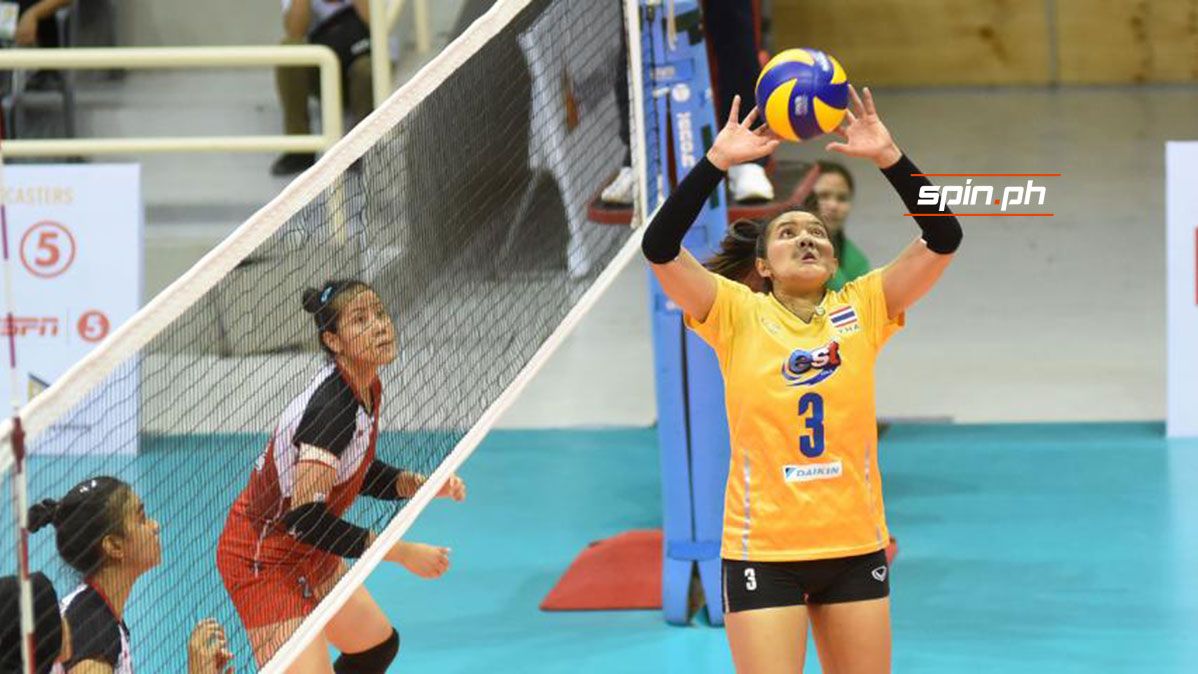 Continue reading below ↓
Recommended Videos
Veteran middle blocker Pleumjit Thinkaow and previous leg MVP Onuma Sittirak added seven and five markers, respectively.
Thailand takes on Philippines on Saturday at 5 p.m., where the winner assures a silver medal of the second leg.
Megawati Hangestri Pertiwi was the lone bright spot for Indonesia with 12 points in a losing cause.
Indonesia tries to bounce back on Saturday as it clashes fellow opener loser Vietnam for first win at 3 p.m.