CAGAYAN DE ORO — Jerrili Malabanan was oozing with confidence, playing her best game in the Philippine Superliga All-Filipino Conference before a roaring crowd of Kagay-anon fans at the Corpus Christ Gym.
PLDT was just eyeing to build confidence in a no-bearing situatuon, having already locked at No. 6, but its soft-spoken team captain showed courage, leading them a five-set stunner on F2 Logistics last Saturday.
"My mindset was just to enjoy the game, and our coach told us to just focus on gaining our confidence," said Malabanan after exploding with 21 points and delivering the finishing touches in the fifth set.
Behind her breakout performance? The PLDT skipper was energized by the ecstatic crowd in Cagayan De Oro.
"I think I really have to thank the crowd for making the game that much more exciting," she said. "They were cheering their hearts out for both teams, and it really motivated our team to give our best."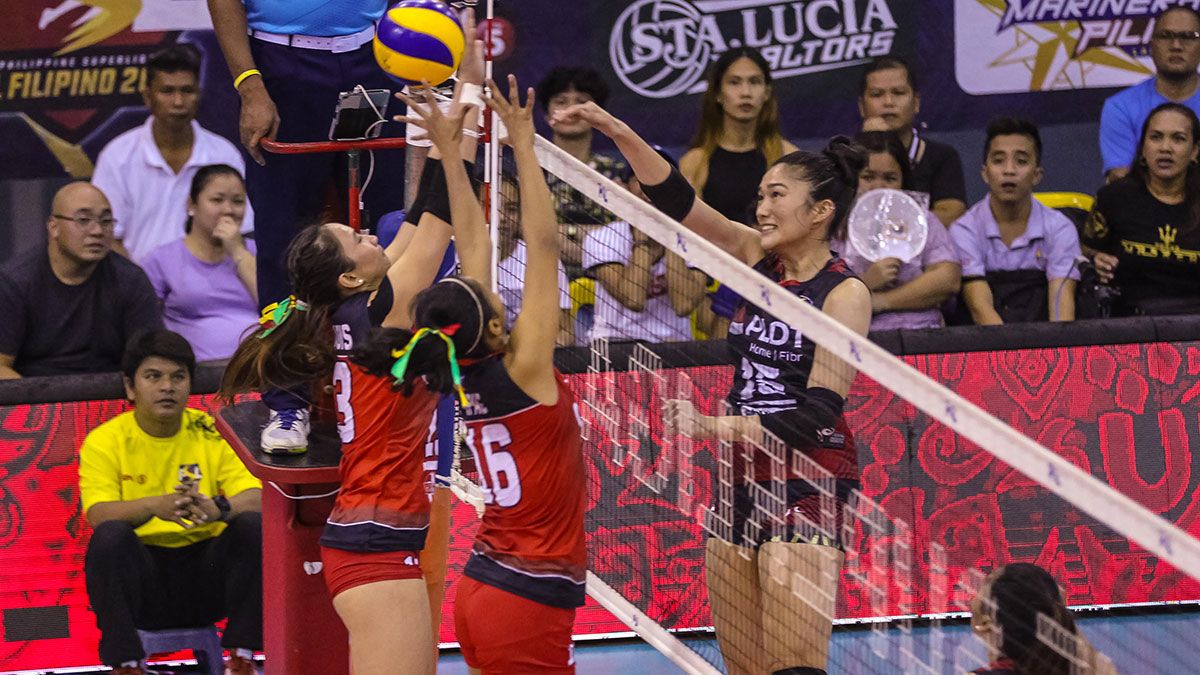 Continue reading below ↓
Recommended Videos
The Far Eastern University standout added that the one-hour match interruption due to air-conditioning malfunction that caused extreme heat was a blessing in disguise for the Power Hitters having time to recover and talk over their game plan.
"Actually I think we were kind of thankful for the delay because the heat kept getting worse so we were able to take a break and recover," Malabanan said.
Although when the match resumed, the Cargo Movers came out blazing hot dominating the third set for a 2-1 match advantage but the Power Hitters were never wavered, catching fire to dominate the fourth set and forced a neck-and-neck fifth set.
Tied at nine in the fifth set, Malabanan delivered three of the team's four straight points to reach match point, 14-10. Kalei Mau saved a point but Grethcel Soltones nailed the match-winning spike that sent F2 Logistics to its second straight defeat.
As it finished the preliminary round with a 6-8 win-loss record, PLDT will be facing the third placer either Generika-Ayala (8-6), Foton (7-5) or Cignal (7-6) in the knockout quarterfinals starting on Thursday.
The Power Hitters are brimming with confidence in the past four games beating Marinerang Pilipina, forced Cignal to five sets before losing before upsetting Generika-Ayala and F2 Logistics in back-to-back games.
The hard-hitting outside spiker assured that her team will keep that confidence and even play better for them to reach the All-Filipino Conference.
"We had a slow start this season, but I'm happy that our team is getting our game back at the right time," Malabanan said. "We're really looking forward to continuing our performance lately."