BIÑAN CITY - After being the subject of a protest by the Philippine delegation in the 2015 Southeast Asian Games, Indonesia ace spiker Aprilia Manganang is happy to feel the love from Pinoy fans in the 2016 AVC Asian Women's Club Championship.
Manganang, whose gender came under during last year's SEA Games, now constantly receives loud applause and cheers everytime she flaunts her powerful and seemingly effortless spikes for Jakarta Electrik of Indonesia.
" Yes, I'm happy because they cheer for me," said Manganang through an interpreter. "I'm very glad because the Filipino people are very nice and friendly."
The Jakarta Electrik skipper said she has put the SEA Games issue behind her.
" Yes, in the SEA Games? I know, I know (about the protest) but that's okay," she said. "But now I feel the support of the Filipinos, it's very good."
A first-time visitor in the Philippines, Manganang said she's also beginning to enjoy her stay and has even tried out her hosts' culinary fare, particularly adobo.
"Jesus loves me and so I will love everyone," she said. "I eat a lot of pork (adobo) and rice."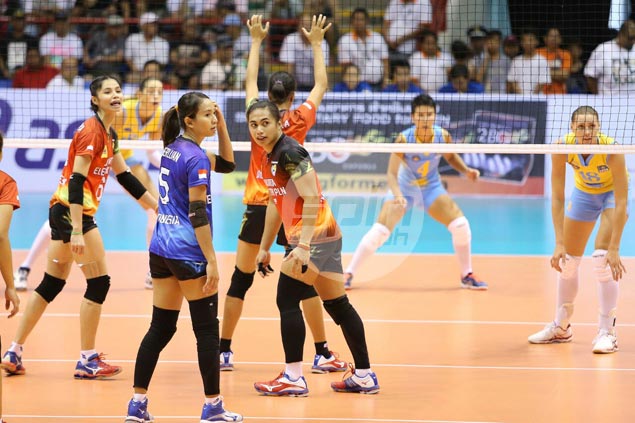 Continue reading below ↓
Recommended Videos