GENERIKA-Ayala survived without injured team captain Angeli Araneta, pouncing on undermanned Sta. Lucia, 25-17, 20-25, 25-14, 25-9, in the Philippine Superliga All-Filipino Conference on Thursday at the Arena in San Juan City.
Despite missing Araneta, who injured her left knee in last Saturday's five-set loss to F2 Logistics, the Lifesavers stepped up big time to fill in the void left by their skipper to regain their winning ways by beating the Lady Realtors in an hour and 50 minutes.
Fiola Ceballos and Patty Orendain combined for 30 of the Generika-Ayala's 51 kills and had 16 and 15 points, respectively. Ria Meneses delivered 11 points, while Mean Mendrez filled in for Araneta and had eight points.
Playmaker Jamie Lavitoria was also instrumental with 11 excellent sets and fired five service aces as well as libero Kath Arado had 28 digs.
"Yung dalawang opposite ko naging maganda yung naging game. Kahit nakakuha ng isang set yung Sta. Lucia nabawi naman nila nung last set malaki yung score," said Generika-Ayala head coach Sherwin Meneses.
ADVERTISEMENT - CONTINUE READING BELOW ↓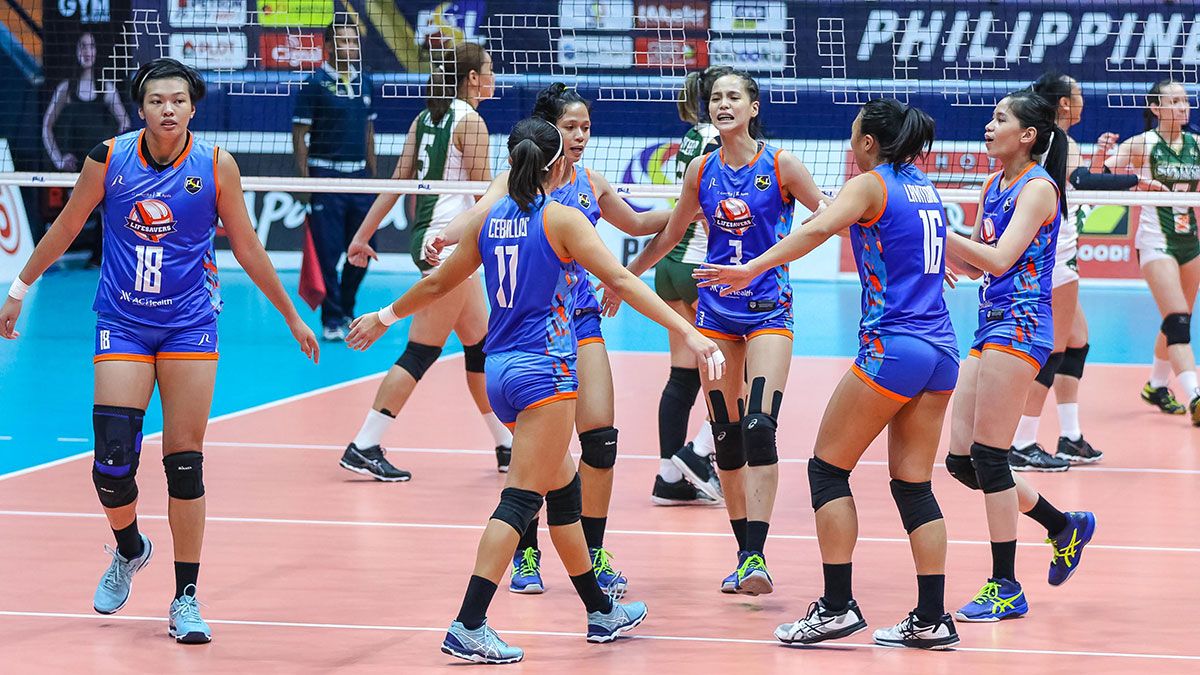 "Sabi ko sa kanila yung adjustment natin kailangan mamaster natin kasi napakaiksi ng preparation doon sa posisyon na yun. Naging okay naman kasi first time talaga na hindi maglalaro si Neta," he added.
Generika-Ayala forced a share of third place with Foton as it improved to 7-5 win-loss record.
ADVERTISEMENT - CONTINUE READING BELOW ↓
Sta. Lucia continued to miss Fil-Am spiker MJ Phillips, who suddenly went to United States due to family matters. But Amanda Villanueva sprained her left ankle early in the first set from an awkward landing. She returned to the bench but head coach Babes Castillo didn't field her back.
Pam Lastimosa and Amy Ahomiro had 12 and 11 points, respectively as the Lady Realtors finished the preliminary round with 2-12 record at seventh place and will likely take on the second placer, where defending champion Petron (10-1) currently sits, in the knockout quarterfinals on August 15 and 17.