GENERIKA-Ayala overcame a first-set loss and a venue blackout late in the fourth frame before beating winless Marinerang Pilipina, 23-25, 25-18, 25-12, 25-20, to stop a two-game skid in the Philippine Superliga All-Filipino Conference on a rainy Tuesday night at the Muntinlupa Sports Center.
Coming off back-to-back losses to Petron and Foton, the Lifesavers needed a wake-up call as they lost the first set to the Lady Skippers, who saw their 24-19 lead get trimmed to just one, only for Mean Mendrez to commit a crucial service error that dropped the opening set.
Fiola Ceballos, Angeli Araneta, Patty Orendain and Meneses finally showed their top performance to stop the woes of Generika-Ayala, which took control of the succeeding sets for an improved 6-4 win-loss record at the fourth seed.
Ceballos nailed 18 attacks for 19 points leading the Lifesavers. Orendain had 16 points on top of 21 digs and six excellent receptions. Araneta and Meneses added 14 and 10 markers, respectively.
ADVERTISEMENT - CONTINUE READING BELOW ↓
"Hindi sila nagpabaya ngayon kahit na nakaunang set yung Marinerang Pilipina," said Generika-Ayala head coach Sherwin Meneses. "Hindi kami nawalan ng kumpiyansa so yung attack namin medyo okay ngayon so naging maganda yung panalo."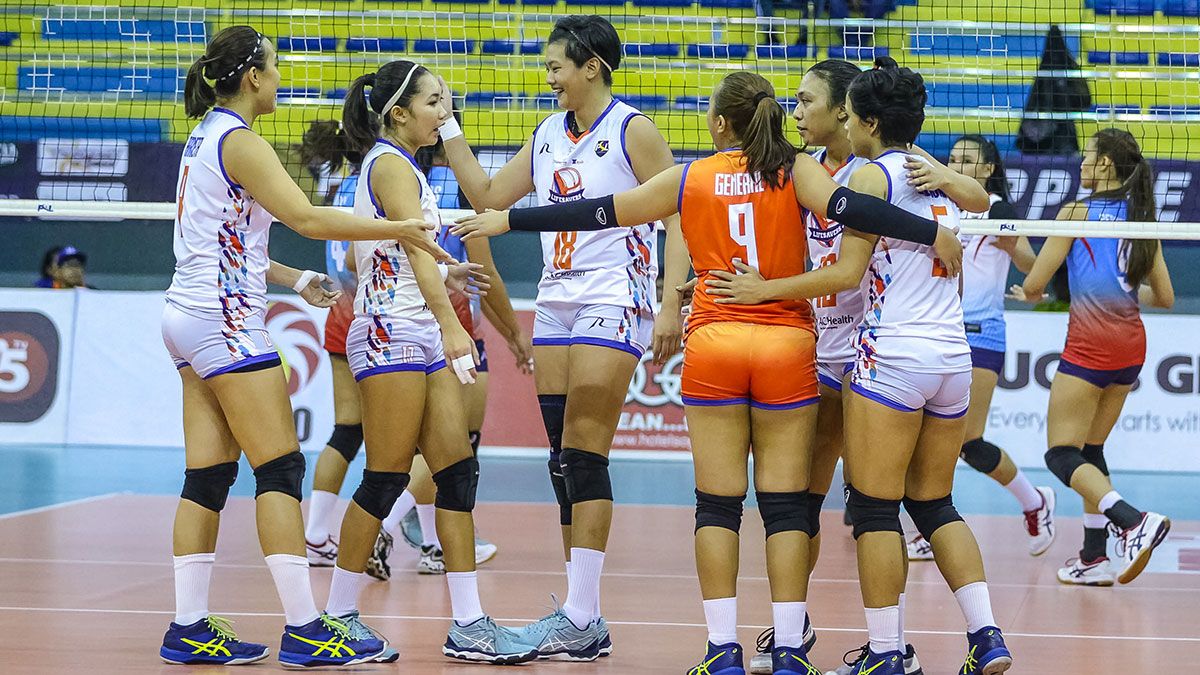 Yeye Gabarda was also instrumental with nine markers, which included the match-winning drop. Setter Jamie Lavitoria had 16 excellent sets and six points, while Kath Arado had 21 digs.
ADVERTISEMENT - CONTINUE READING BELOW ↓
Generika-Ayala held a 19-16 lead in the fourth set but the match was stopped for 20 minutes as the venue lost power.
When the match resumed, Ceballos and Meneses pulled the Lifesavers away for a 22-16 lead but Judith Abil sparked the Lady Skippers trimming the deficit to just three, 23-20, only for the team to commit a net touch before Gabarda delivered the match-winning drop.
"Lahat ng advantage napunta sa Marinera lamang kami, bumagal yung laro kahit nasa amin yung momentum," said Meneses. "Sabi ko wag kayo magkumpiyansa tatlo lang yung lamang kasi nung nagbrownout."
The Lady Skippers remained winless in eight games despite Abil's 12 points and 18 digs. Chiara Permentilla was also instrumental with nine points.