FOTON turned back Generika-Ayala, 25-16, 28-26, 25-15, for its sixth straight victory in the Philippine Super Liga (PSL) All-Filipino Conference at The Arena in San Juan on Saturday.
Dindin Santiago-Manabat unloaded 19 points - all but one spikes - for the Tornadoes, who improved to 7-3 and remained at third spot behind Petron (8-1) and F2 Logistics (9-0).
Jaja Santiago also had 15 markers while Mina Aganon highlighted an impressive performance with eight points, 22 digs and 17 excellent receptions in the match that took an hour and 40 minutes to finish.
"One thing that I like sa lahat ng pinakita ng mga players ko today is they just kept on believing in themselves," said Foton coach Aaron Velez.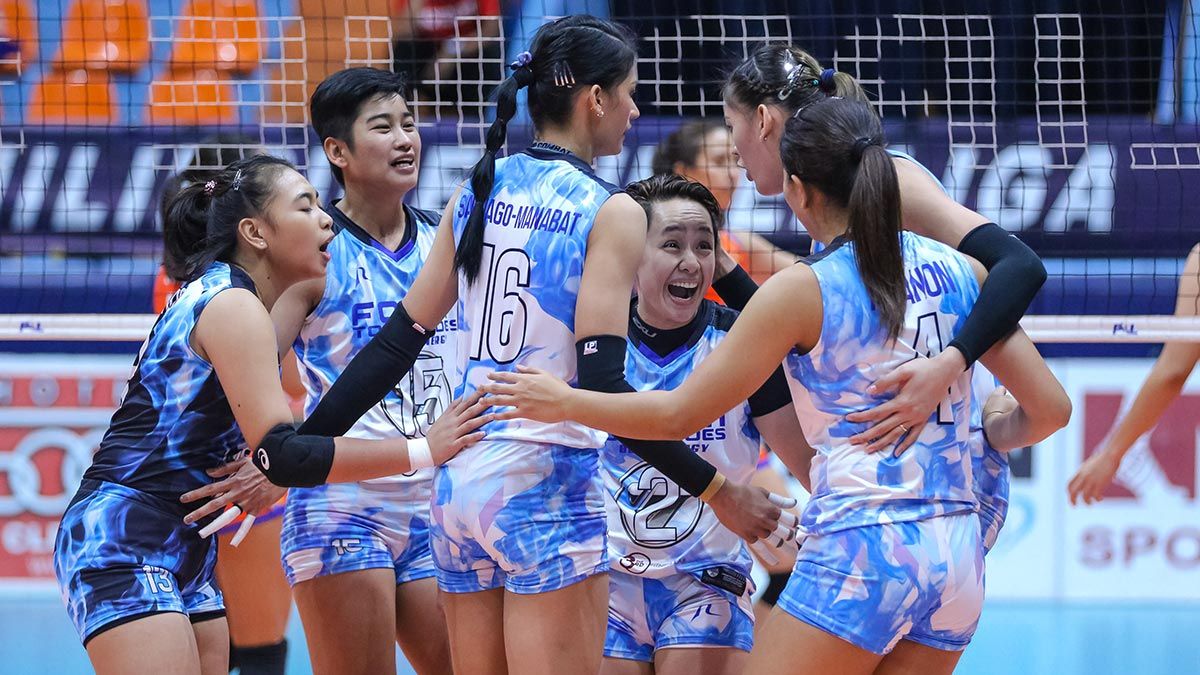 Continue reading below ↓
Recommended Videos
"And then they were able to, kahit may mga konting struggle, they just keep on getting our rhythm and 'yung pace namin hindi kami nawawala sa focus," he added.
After a hard-fought second set, Foton sustained the momentum in the third set where it stormed to a 21-12 spread.
"We have to work on being consistent from start to finish," said Velez. "And hindi naman kasi dapat magulat kasi lahat talaga ng kopunan sa PSL may kapasidad manalo."
Patty Orendain had 13 points for Generika-Ayala (5-4).
Had the Life Savers won the game, it would have been a perfect birthday gift for their head coach Sherwin Meneses.