F2 Logistics recovered from a slow start before destroying Sta. Lucia, 25-22, 25-3, 25-12, for its eighth consecutive win in the Philippine Superliga All-Filipino Conference on Thursday at the FilOil Flying V Centre in San Juan.
The Lady Realtors recorded the lowest set score in the league with three points in the second frame. That was after giving the Cargo Movers a brief scare, taking a 19-10 lead in the opening set.
Cherrylume-University of the East held the previous low of five points, also against F2 Logistics, two years ago.
Even F2 Logistics head coach Ramil De Jesus was surprised with the second set massacre.
"Hindi ko na inexpect yun kasi walang service error and then hindi rin nakapass yung Sta. Lucia," said De Jesus, whose wards didn't commit a single service error in the second set and only had a total of four errors in the match.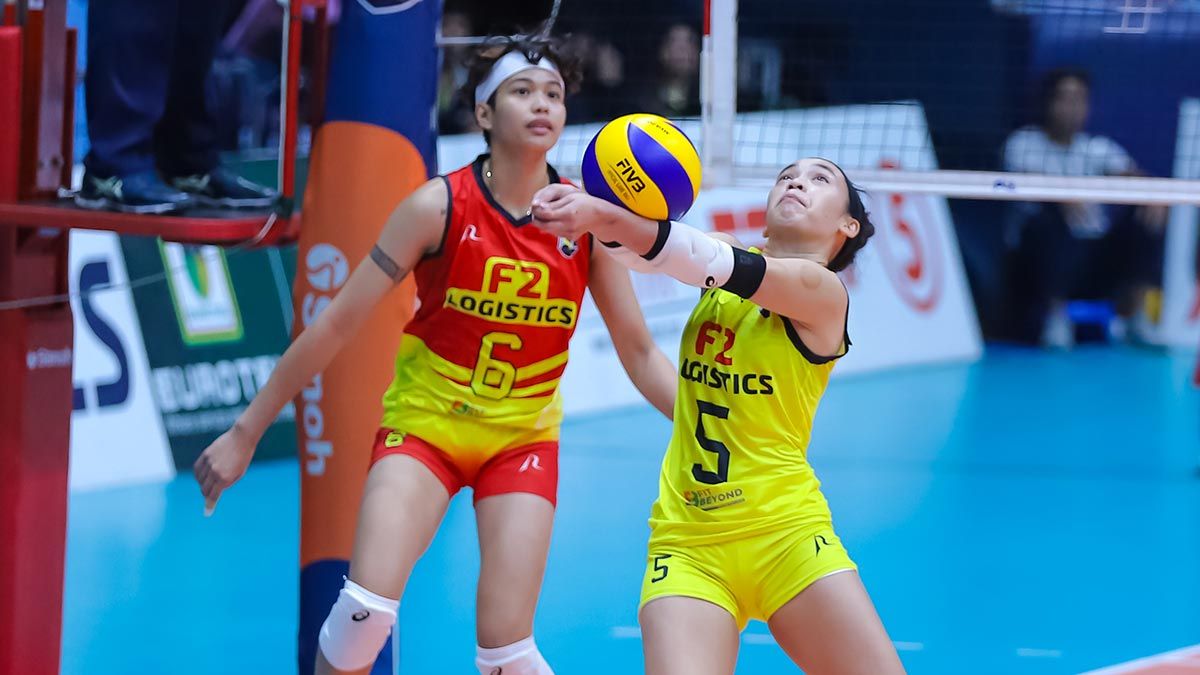 ADVERTISEMENT - CONTINUE READING BELOW ↓
Kalei Mau showed the way with 13 points off 12 kills as F2 Logistics remained on top with a 8-0 win-loss record.
Ara Galang had 11 points laced with 15 digs, while Majoy Baron made five blocks and finished with nine markers.
"Lahat nagpapakarimdaman parang nagaantay na magerror yun kalaban hindi naman pepwedeng ganun kailangan maging aggressive tayo sa loob," De Jesus said. "Hindi pwedeng kay Kalei tayo aasa lahat, kailangan asahan niyo muna sarili niyo. Hindi pa naman sobrang layo niyan kaya pa natin tiyagain eventually unti unti nadikitan at nagspark si Aby."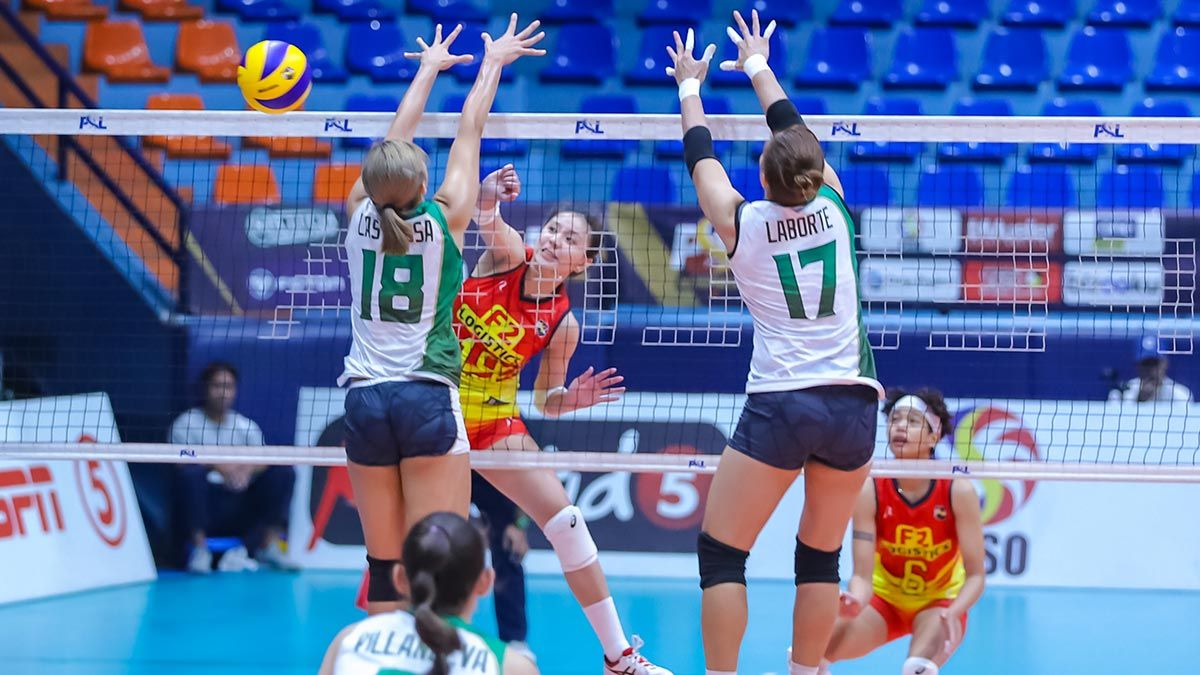 ADVERTISEMENT - CONTINUE READING BELOW ↓
Andrea Marzan scored eight and Roselle Baliton had seven points for Sta. Lucia, which suffered its eighth straight defeat for a 1-8 record.
Coach Castillo played MJ Phillips sparingly and Rachel Austero skipped the match to attend class at College of Saint Benilde.