CIGNAL's wall defense once again worked wonders with 16 kill blocks to deny Generika-Ayala, 25-15, 17-25, 25-18, 25-22, in their do-or-die quarterfinals duel to advance to the semifinals of the Philippine Superliga All-Filipino Conference on Saturday at the Ynares Sports Arena in Pasig City.
Setter Alohi Robins-Hardy, who paced the HD Spikers with 19 excellent sets, led the block party with seven kills blocks in her 13-point output.
The HD Spikers scored the match that mattered most against the Lifesavers, who swept them in the double round preliminary, to advance in the Final Four round.
Mylene Paat and Jovelyn Gonzaga delivered the winning points when Cignal squandered a 23-18 lead in the fourth set as Generika-Ayala scored five straight unanswered points trimming it to just one, 23-22.
Paat nailed a kill to stop the bleeding, which was initially called as an attack error but head coach Edgar Barroga challenged the call and it went successful with the ball clearly hitting down the line for match point, before Gonzaga delivered the semis-clinching kill.
Cignal advances to the semis taking on the twice-to-beat leader Petron on Tuesday at the Muntinlupa Sports Center.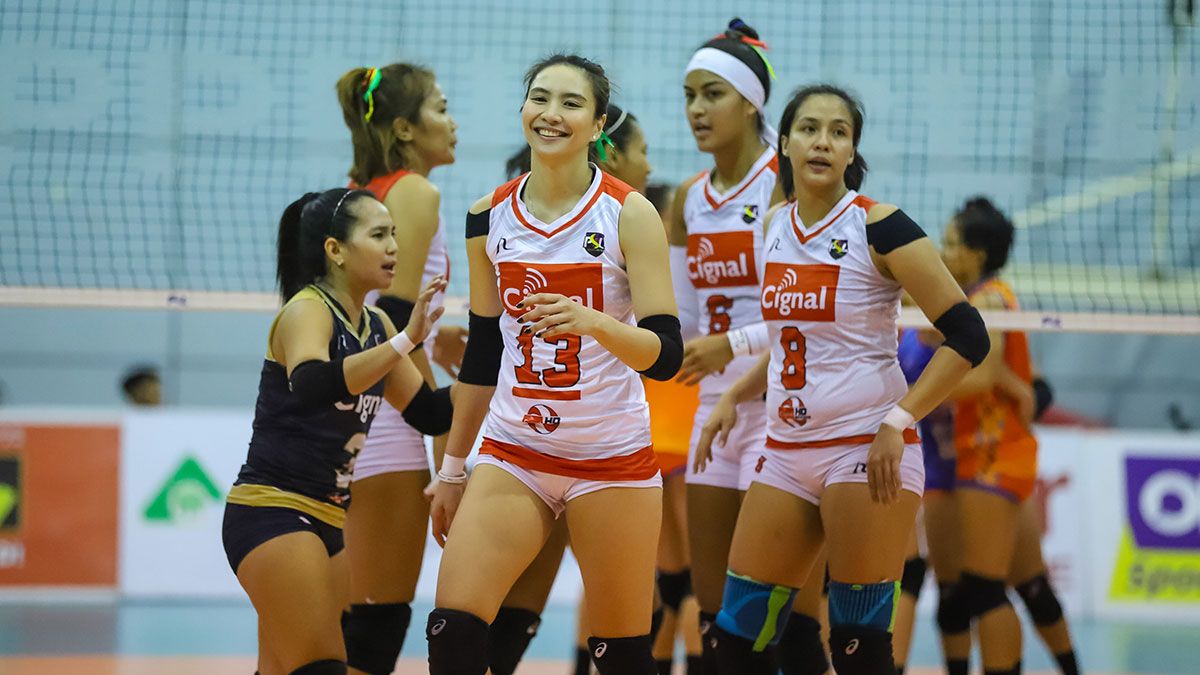 Continue reading below ↓
Recommended Videos
Rachel Anne Daquis also showed the way with 14 points, while Paat and Gonzaga added 12 and 10 points, respectively. Libero Jheck Dionela was also instrumental with 15 digs and 14 excellent receptions.
"Ang sabi ko lang sa kanila marami tayong ginagawang paghahanda. Nasa sa inyo na ang desisyon," said Cignal head coach Edgar Barroga. "Nagwork naman. Factor din definitely yung two losses sa (preliminary) round. Yun ang challenge ko sa kanila."
The Lifesavers had the edge in attacking with a 47-42 advantage but they committed 27 errors and the HD Spikers' blocking was formidable with a 16-5 differential.
Fiola Ceballos had 25 points laced with 17 digs and eight excellent receptions, while Patty Orendain added 11 markers as Generika-Ayala, which finished fourth with an 8-6 win-loss record, to fail winning the match that mattered most in their All-Filipino campaign.