TIN Tiamzon is hanging up her jersey.
The 25-year-old open spiker announced her retirement on Thursday after only seven years in top-level volleyball — five in the collegiate ranks and two as a professional.
LOOK:
"This may not have been the ending that I wanted, but it was the ending that I needed. I thank each person who has been part of my 7yr journey in La Salle/F2, you all have made an impact on who I am today," Tiamzon said in a lengthy Instagram post.
ADVERTISEMENT - CONTINUE READING BELOW ↓
The news came on the same day the F2 Logistics announced the departure of six players including Tiamzon.
The former De La Salle standout expressed her gratitude to the Cargo Movers for allowing her to spread her wings outside volleyball.
"To my beloved F2/La Salle family, thank you for understanding that I have to continue my life's journey outside of volleyball. I will always be there to support you guys from the sidelines as I watch you dominate once more," she said.
Tiamzon also expressed her gratitude to DLSU head coach Ramil De Jesus who coached the Fil-Canadian since her collegiate days in the UAAP.
"Coach Ramil, you've brought out the best and the worst in me, and for that I will always be grateful for the patience, dedication, and tough love that you have given me," she said.
"You have pushed me past my limits and onto great heights I never even imagined of achieving."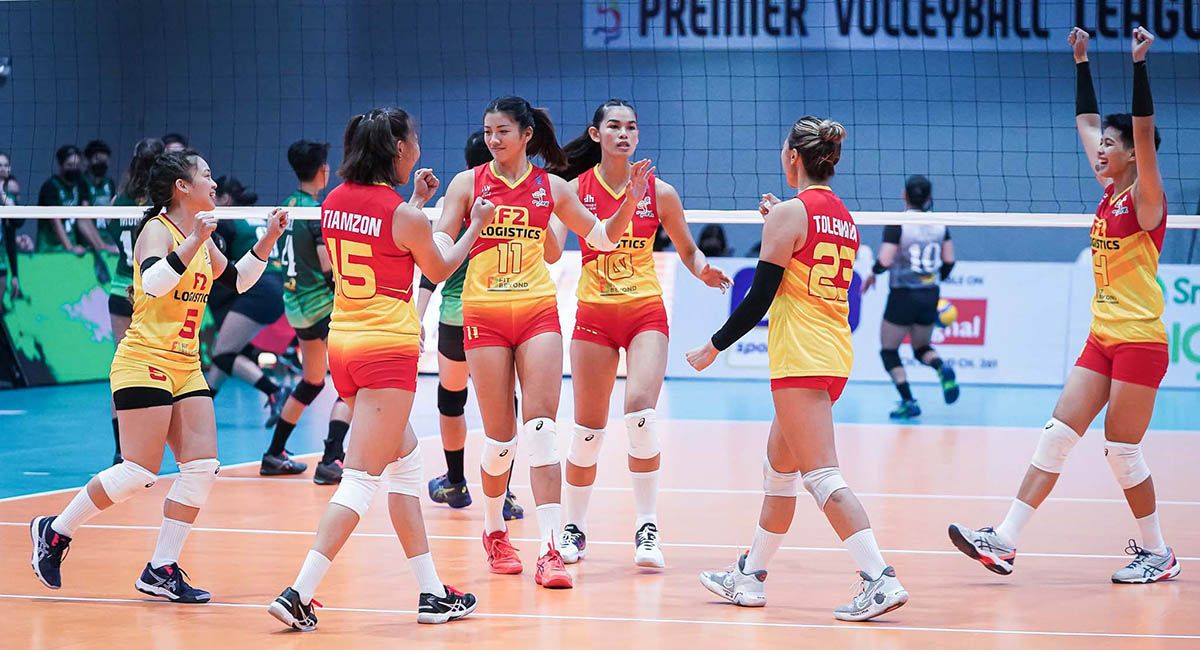 Tiamzon won three UAAP championships with DLSU from Season 78 until Season 80. Her last playing year with the Taft-based squad was cut short following Season 82's cancellation due to the pandemic.
Tiamzon mostly came off the bench in what turned out to be her final conference with the Cargo Movers.
ADVERTISEMENT - CONTINUE READING BELOW ↓