MOTOLITE trounced also-ran Pacifictown Army, 25-21, 25-23, 25-14, for its 10th victory in the Premier Volleyball League Season 3 Open Conference on Saturday at the Arena in San Juan City.
Tots Carlos scored all her 14 points from attacks as Motolite improved its win-loss record to 10-5, tying idle BanKo in third spot.
Creamline leads with a 14-0 record followed by Petro Gazz at 10-4.
Carlos also had 14 and delivered 10 digs and five excellent receptions, while Isa Molde added 10 markers.
Jovelyn Gonzaga delivered an all-around effort for the ousted Lady Troopers, finishing with 17 points off 14 spikes, two aces and a block, while adding 13 digs and 12 excellent receptions.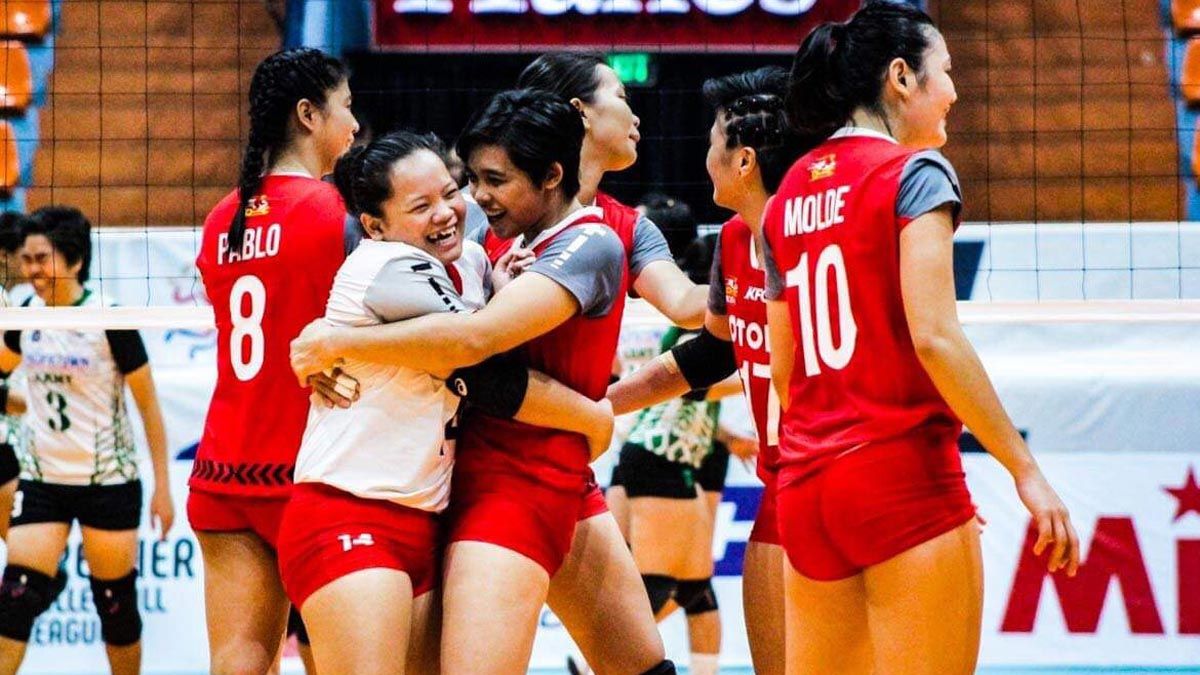 Continue reading below ↓
Recommended Videos
"Today's victory was good. It makes us happy. As I said before it's not about being in the Final Four, it's about finishing in what position," said Motolite coach Godfrey Okumu. "That's what we are thinking, that's what we are looking to work towards."
Motolite will wrap up its double-round elimination against unbeaten Creamline (14-0) on Wednesday before heading to the semifinals.
"We hope come Wednesday we can play well and get good results so that we can at least be in a good position come the end of the regular season," Okumu added.