MYLA Pablo put on a show to lift Motolite past Chef's Classics, 25-22, 25-19, 25-19, in the Premier Volleyball League Open Conference at The Arena in San Juan on Saturday.
Pablo unloaded a game-high 20 points, built on 17 attacks, as Motolite bounced back from a loss to Creamline in the opening game last week.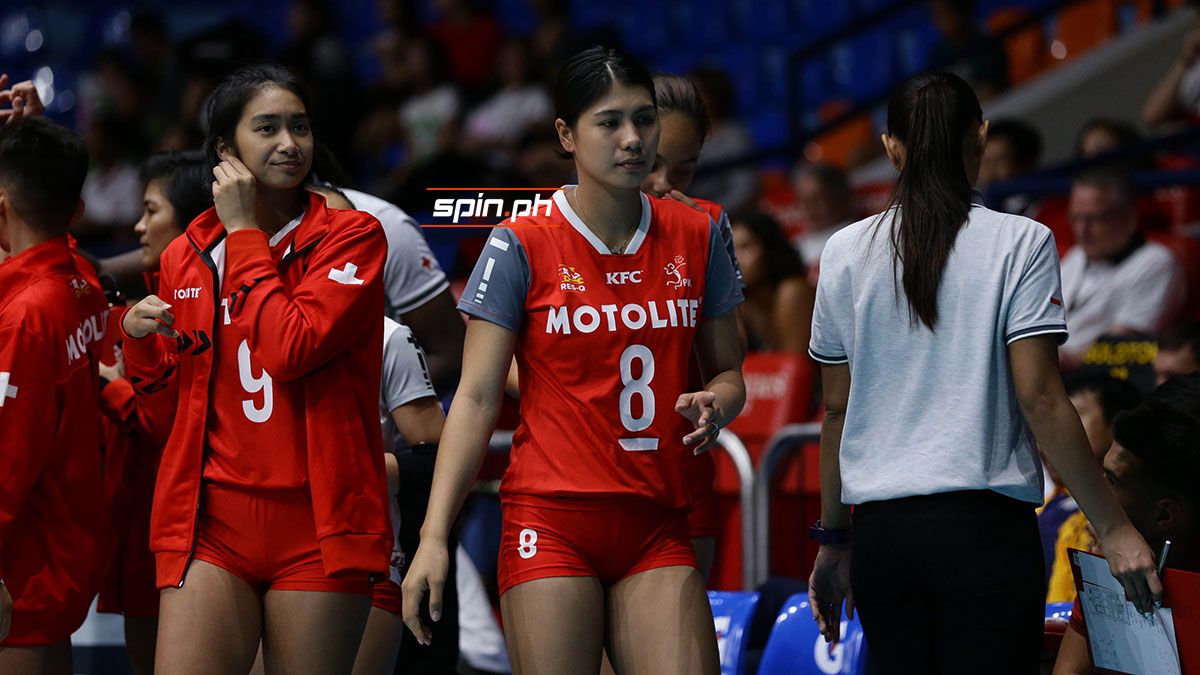 Motolite coach Godfrey Okumu, however, did not bother to sugarcoat that he wasn't satisfied with their win.
"Today's game that was not good. We won, yes, but we are still slow in the things," he said. "The speed of the ball, the movement, we are still working on that."
Being the more experienced team than the league newcomer, Motolite struggled in the match, allowing Chef's Classics to take a, 12-9, lead in the second set.
Okumu continued to reveal that he was displeased to see his team commit the same mistakes again.
"As a team, we talked about it when we played on Wednesday, we had been losing on the rally and we saw a bit of that again today," he said. "So we have to work on winning the rallies, we dig the balls but we can't execute."
"What I'm saying is yes, it's a win, but we still need to work on the weaknesses that made us lose the game before this one so that's the reason why I'm saying that," he added.
Meanwhile, Motolite improved its passing, coming up with 25 excellent sets compared to its previous match where it only had four.
Nieza Viray finished with 10 points for Chef's Classics, which started its campaign on a losing note.
Recommended Videos