TOTS Carlos's all-around performance powered Motolite in halting Petro Gazz's eight-game winning streak, 22-25, 25-13, 25-16, 16-25, 15-11, in the Premier Volleyball League Season 3 Open Conference on Wednesday at the Arena in San Juan City.
Carlos delivered 20 points, built on 17 kills and three blocks, and protected the floor with 21 digs and 15 excellent receptions to help stop the two-game skid of Motolite.
The University of the Philippines star also came to the rescue in the fifth set as she gave her team a 12-9 breather before Petro Gazz cut it down to just three, 14-11, but Carlos nailed the match-clinching spike.
Isa Molde chipped in 12 points. Aie Gannaban had six blocks for 10 points. Bern Flora and Myla Pablo added nine and seven markers, respectively.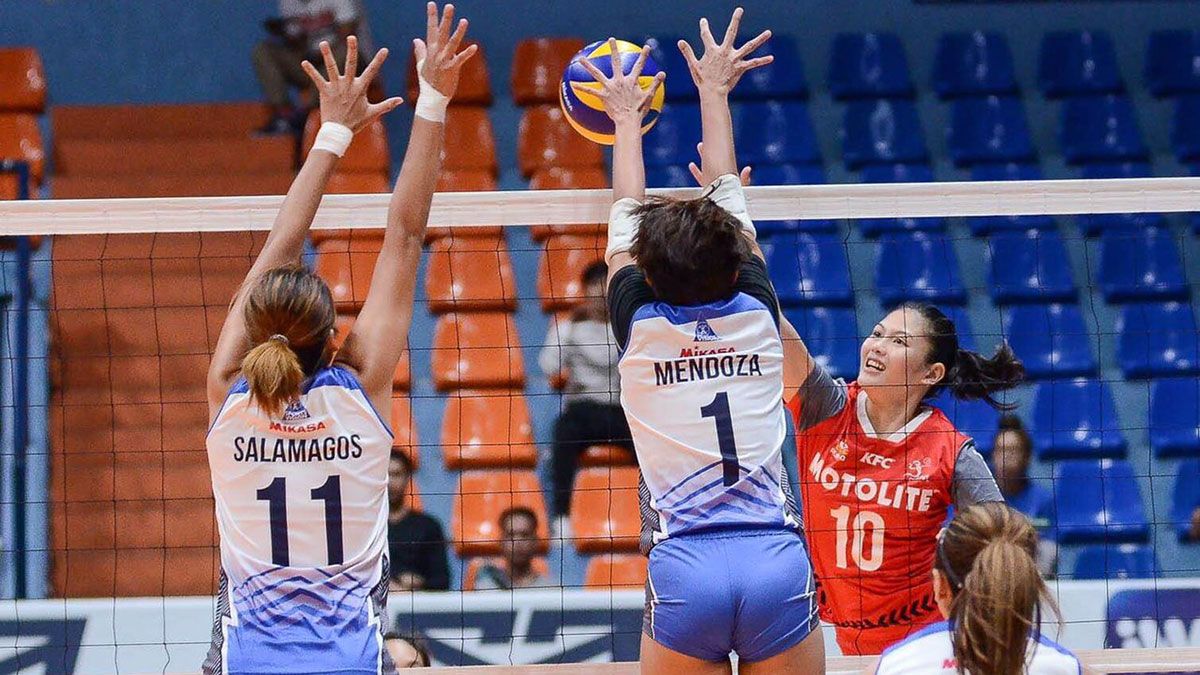 Continue reading below ↓
Recommended Videos
Setter Fhen Emnas also paced Motolite with 24 excellent sets, while Thang Ponce had 22 digs and eight receptions.
Motolite boosted its semifinals chances as it improved with 8-5 win-loss record at joint third place tied with BanKo.
"It was a hard game. Petro gazz is very very good and experienced team," said Motolite head coach Godfrey Okumu. "It was one of those do or die games like if we lose this game then maybe say bye-bye to the semifinals. By winning this game, we kept our hopes alive to make it to the Final Four. It's a big relief."
Jonah Sabete also put up an all-around game with 14 points, 19 digs and 16 excellent receptions but she failed to extend Petro Gazz's winning streak as it fell short of a comeback.
Cai Baloaloa and Jeanette Panaga added 11 and 10 points, respectively, as the Angel stayed at second spot with 9-3 record.