TOTS Carlos unleashed 26 points to welcome back teammate Myla Pablo and power Motolite with a rousing 25-19, 25-23, 25-22 victory over Chef's Classics in the Premier Volleyball League Season 3 Open Conference on Wednesday at the Arena in San Juan City.
Carlos, once again, took care of business for Motolite unloading 23 kills, two blocks and an ace as Pablo only in the last two sets as substitute and had two points in her return after missing three matches due to right metatarsal sprain.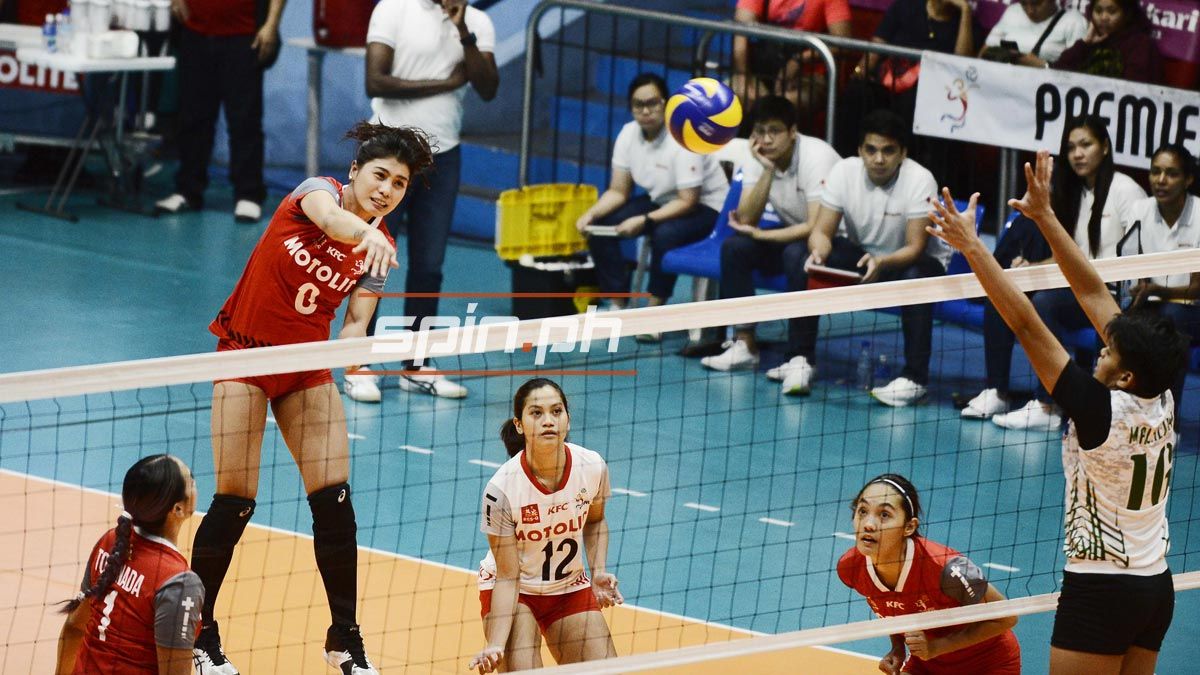 ADVERTISEMENT - CONTINUE READING BELOW ↓
Besides Carlos, other University of the Philippines players stood out with Jessma Ramos delivering 11 points, highlighted by four kill blocks. Isa Molde put up eight points laced with 16 digs and 12 excellent receptions, while Marist Layug added seven markers.
Ayel Estrañero took care of Motolite's floor with 20 digs and 12 receptions, while Fil-Am setter Iris Tolenada had 23 excellent sets.
Motolite rose to third place with 7-3 win-loss record bouncing back from a three-set loss to Air Force last week.
"A win is a win but in the last two sets, we were kind of vulnerable, we let them lead and them we start fighting from behind," said Motolite head coach Godfrey Okumu. "Sometimes a team needs to play like this to rediscover themselves how they can fight from behind. It's a good win and the players played well."
Motolite flirted with disaster in the last two sets allowing the Lady Red Spikers to keep them within striking distance and even held a 16-11 third set lead before Carlos came to the rescue and delivered the killer blows.
ADVERTISEMENT - CONTINUE READING BELOW ↓
Nieza Viray carried the cudgel of Chef's Classics with 15 points and 17 digs, while Justine Tiu had 10 points only for them to remain winless in 12 outings.