COACH Regine Diego says all is not lost for F2 Logistics and that while they fell at the semifinal stage, they actually hit their initial goal and have a chance to do even better.
Diego stressed that the pre-tournament target was a top four finish and that the Cargo Movers can still end up in third spot in the PVL All-Filipino Conference.
"I always tell them to look at the positive things on what is happening. Kung ano ba yung place nila last time tapos andito sila ngayon," said Diego after the Cargo Movers bowed down to Creamline on Tuesday, 22-25, 23-25, 16-25.
"Ang ginoal naman namin Top 4, andito na tayo. At the end of the day, panalo pa rin tayo. More pa sana kung makuha natin yung next game."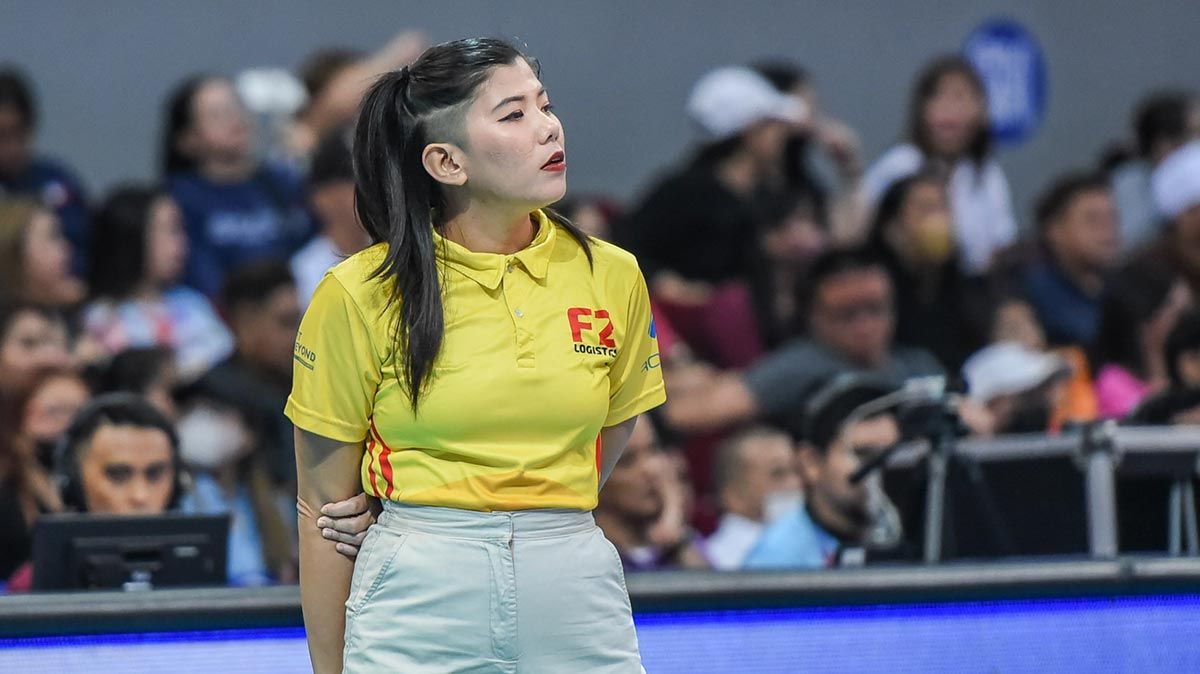 F2 will have a four-day rest to regroup as they await their opponent in the bronze medal match — PLDT and Petro Gazz are set to play a semifinal decider on Thursday for the right to face Creamline in the title series.
ADVERTISEMENT - CONTINUE READING BELOW ↓
"This is a learning lesson for us. This is a 'not now', siguro next time," said Diego.
F2 was the lone team to beat the defending champions during the elimination round but in the semifinals, the Cargo Movers had no answer to Creamline's offense, tallying only a total of 71 attacks in two matches against the Cool Smashers' 118.
Kim Kianna Dy was the lone bright spot for F2, averaging 12 points in the series, the only Cargo Mover in double-figures in the two matches.
Myla Pablo returned in the second match of the best-of-three series after missing two matches due to nagging injuries but didn't make as much impact as expected, finishing with only nine points.