CREAMLINE completed a rare conference sweep of the Premier Volleyball League Open Conference, defeating Petro Gazz, 29-27, 25-22, 27-25, in Game Two of the best-of-three finals series at The Arena in San Juan on Saturday.
Jema Galanza, who copped the MVP award, led the way for the Cool Smashers as they kept an unbeaten record of 20-0 in the tournament.
Alyssa Valdez tallied 18 points, while Galanza had 16 markers.
"Alam niyo, napakasarap sa pakiramdam na nananalo talaga, lalo na't na-sweep din namin," said Valdez, who sustained a mid-foot injury midway in the conference.
"We grew as a team din this conference, actually napakahirap ng pagkuha ng panalo namin, but I believe we had so many struggles and challenges this conference, that's why we pulled through," she added.
Down by three in the third set, 16-19, Alyssa Valdez came up with her own 3-0 spurt to tie the contest, 19-19.
Petro Gazz regained the lead, 21-20, but Galanza fired back-to-back attacks to give Creamline the upper hand, 23-22, before the Angels reached set point, 24-23, after Galanza's attack hit the antena.
Galanza made up for her miscue to tie the contest anew, 25-25, before Valdez pushed Creamline at match point and Paneng Mercado's untimely error sealed the win for the Cool Smashers.
Continue reading below ↓
Recommended Videos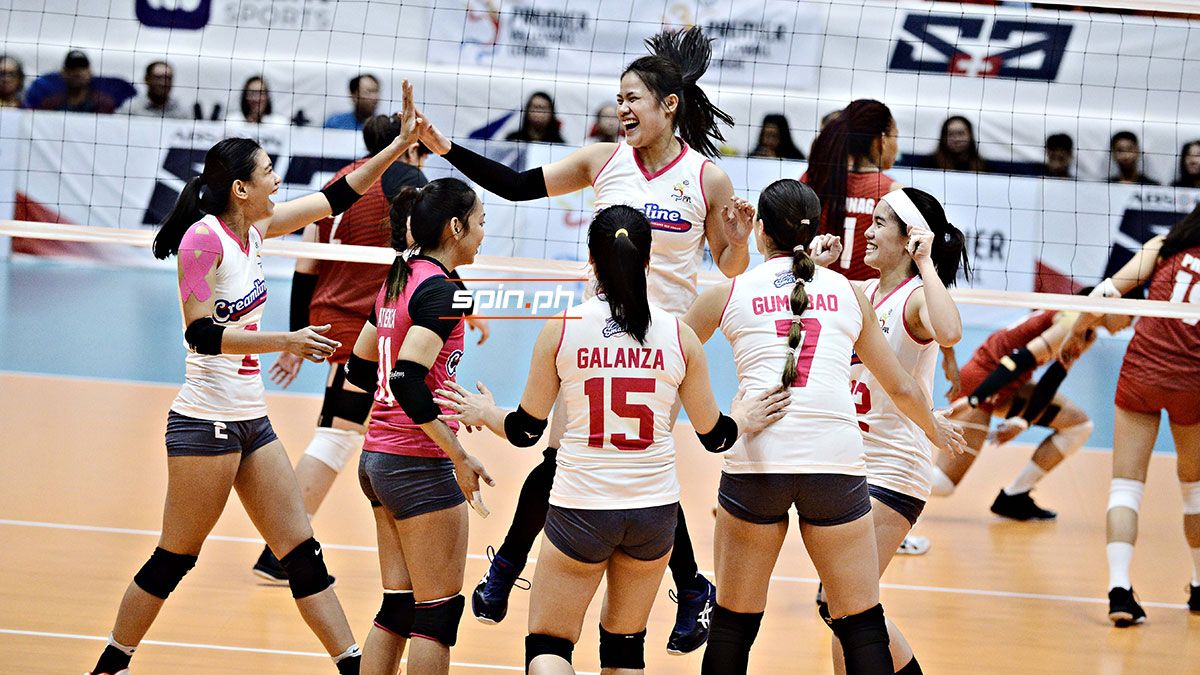 Creamline bagged its third title overall after last year's Open Conference and Reinforced Conference.
With Creamline's win, BanKo, which took Game One of the best-of-three battle for third series against Motolite, copped the bronze medal.
Jovielyn Prado and Jeanette Panaga combined for 21 points for PetroGazz.