CREAMLINE gave Chef's Classics a rude annihilation, 25-12, 25-5, 25-15, for its third straight win in the Premier Volleyball League Season 3 Open Conference on Sunday at the Arena in San Juan City.
The Cool Smashers schooled the Red Spikers right from the get go with Alyssa Valdez having 20 trips from the service line in the first two sets.
The three-time PVL MVP served 16 straight times in the first set for a 16-1 spread and had 19 consecutive trips from the service line mounting a 19-1 lead in the second set before Nieza Viray stopped the bleeding but Chef's Classics' five-point output went down as the least points scored in a frame in PVL history.
Valdez fired seven aces, eight kills and a block for 16 points as Creamline stayed unbeaten in three games and has yet to surrender a single set.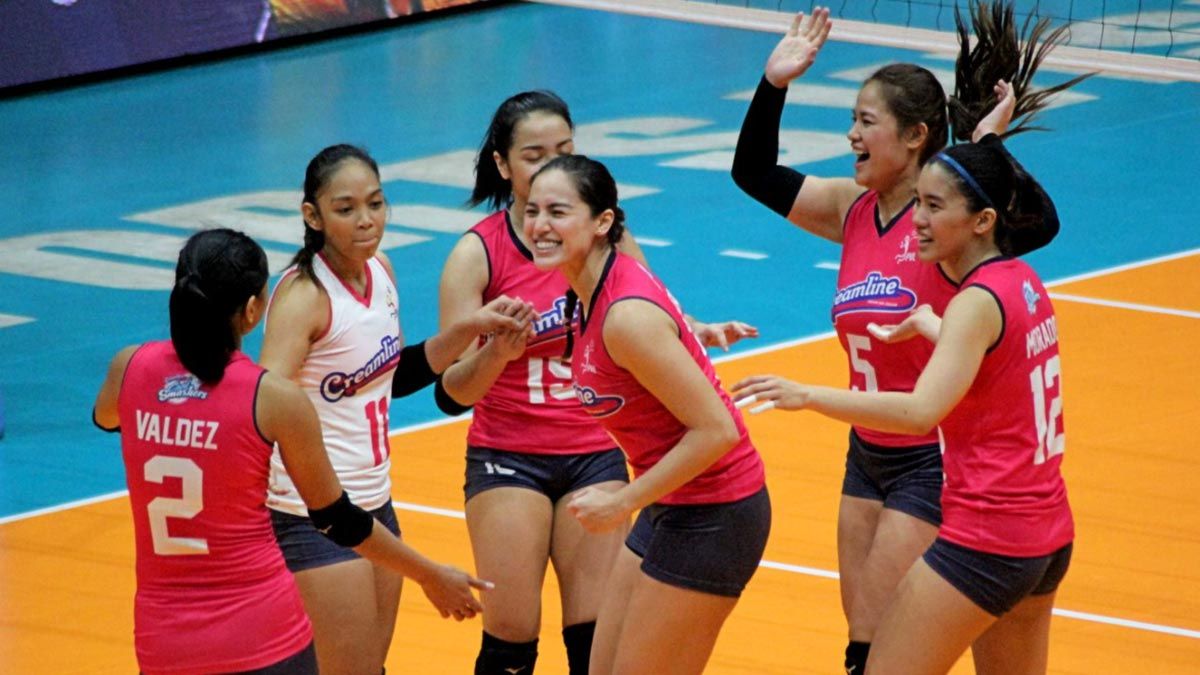 The former Ateneo star didn't commit an error in her 35 serve attempts and only had 12 attempts in attacking with 67 percent attack rate as it only took 66 minutes for them to finish the match.
"Most of the teams na nakalaban namin first game nila. We watched their game yesterday so mas nakapaghandaan namin," said Valdez. "Mentally, we're well prepared. Nangibabaw yung mental toughness na tapusin yung game ng maayos."
Jema Galanza nailed 10 kills for 11 points. Michele Gumabao had five blocks for 10 markers, while Celine Domingo played her best game as a Cool Smasher so far with seven points.
No Red Spiker scored in double figures with Nieza Viray leading the expansion team with seven points.
Chef's Classics dropped its second straight match in less than 24 hours following a three-set defeat to Motolite on Saturday.
Recommended Videos