CHOCO Mucho extended its winning run as it outlasted Motolite, 19-25, 25-21, 25-15, 28-26, to boost its Final Four bid in the Premier Volleyball League Season 3 Open Conference on Wednesday at the Arena in San Juan City.
The Flying Titans continued to come for their first round tormentors as Kat Tolentino exploded anew finishing with 27 points for their fourth straight victory that allowed them to climb to sixth place with a 6-6 win-loss record.
League-leading scorer Tolentino continued to lift Choco Mucho as she delivered 22 kills, four blocks and an ace, while libero Bang Pineda saved the hard-hitting attacks of Motolite's Myla Pablo, Isa Molde and Tots Carlos finishing with 33 digs and 21 excellent receptions.
Middle blockers Maddie Madayag and Shannen were also instrumental with 15 and 13 points, respectively. Kim Gequillana had nine points and 21 digs, while Acy Masangkay dished out 23 excellent sets.
"I'm proud of my players because they put joy and peace in their hearts going to this game and I'm sure yung belief nila sa sarili nila dumadagdag ng dumadagdag every game," said Choco Mucho head coach Oliver Almadro. "Nakukuha namin yung gusto namin marating it's because we're executing and naniniwala sila sa sistema at naniniwala sila sa bawat isa."
Continue reading below ↓
Recommended Videos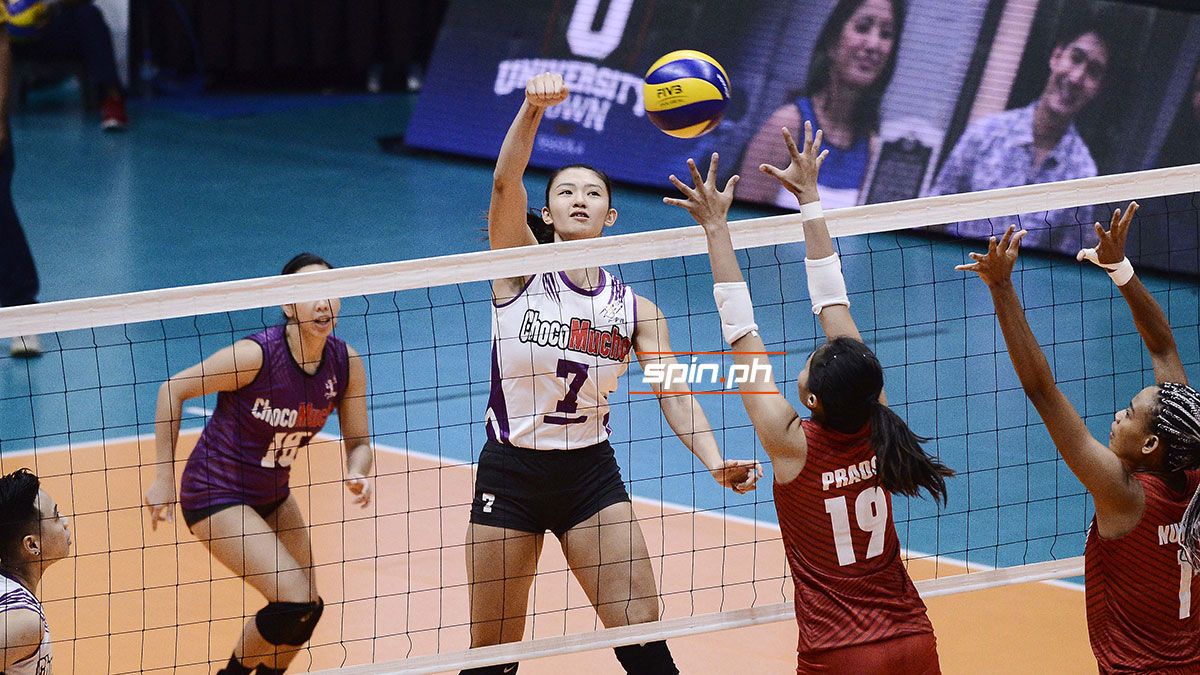 The Flying Titans averted a sluggish first set before dominating the second and third frame.
Motolite, however, held three set-point advantages in the fourth set before back-to-back errors from Carlos easily put Choco Mucho at match point, 27-26, followed by Tolentino's match-winning hit.
Pablo and Molde lifted Motolite with 14 points each, while Carlos added 12 points and 24 digs only for their team to absorb back-to-back losses with a 7-5 record.