TOTS Carlos and Isa Molde took matters into their own hands in the fifth set as Motolite survived BanKo, 25-16, 25-21, 19-25, 29-31, 19-17, in the Premier Volleyball League Open Conference on Wednesday night at The Arena in San Juan.
Carlos finished with 29 points, built on 26 attacks, while Molde had 24 markers and 18 digs in the match that took two hours and 23 minutes to finish.
The University of the Philippines duo combined for eight points in the fifth set.
Bernadette Flora also had 17 points for Motolite, which improved to the solo No. 2 spot with a 5-2 win-loss record.
"Wala naman kaming choice kasi wala nang ibang magi-step up sa team kundi kaming mga open spiker especially si Ate Myla [Pablo] malaking kawalan talaga siya sa amin. Kinausap naman na kami ni coach about it and kailangan talaga namin mag-step up," said Carlos.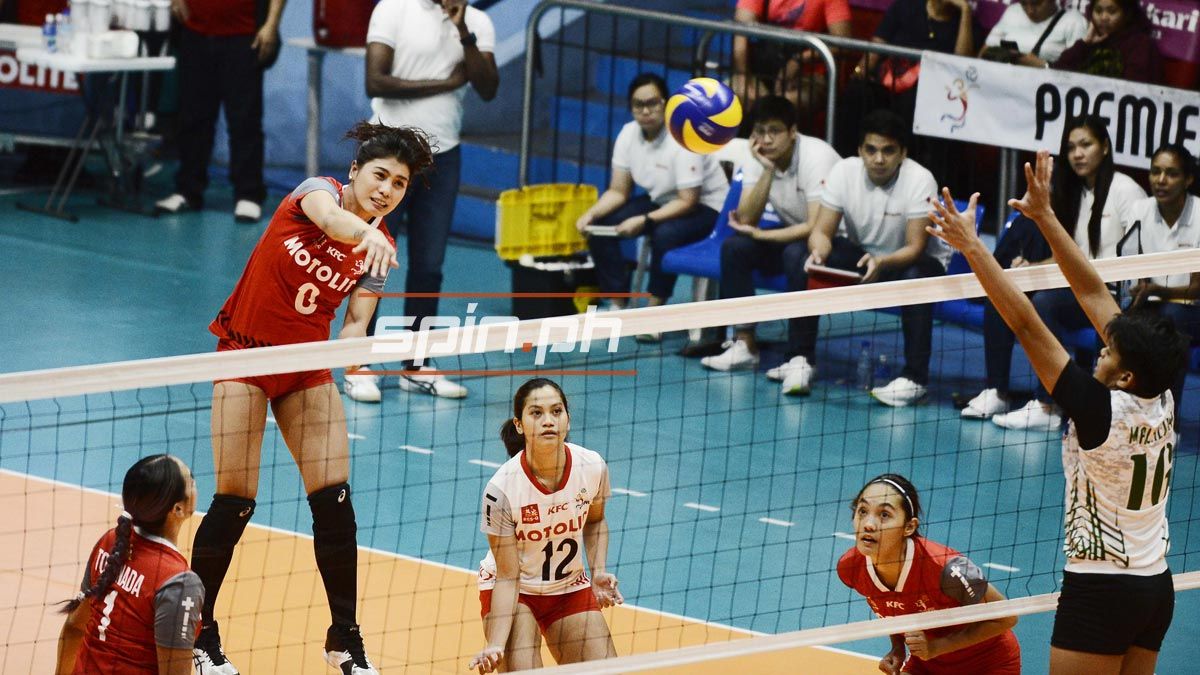 "Lahat naman nag-contribute noong fifth set, siguro kami lang ang pumatay pero lahat nag-contribute rin," added Molde.
Molde pushed Motolite at match point, 14-13, before Kathy Bersola and Sue Roces saved two match points for BanKo, 15-14.
Motolite regained the match point, 16-15, but Dzi Gervacio and Roces refused to give up and snatched the match point, 17-16.
Flora scored on a through the block spike to tie the match, 17-17, followed by Roces sends her attack out and Maristela Layug rejected Gervacio's hit to seal the win for Motolite.
Motolite will end its first round campaign on Sunday against skidding Motolite.
Team captain Nicole Tiamzon had 24 points, while Dzi Gervacio added 21 markers, 15 digs and 16 excellent receptions for BanKo.
Both teams committed 31 errors in the entire match but the Perlas Spikers gave away eight extra points to Motolite in the fifth set alone.
BanKo slid to 5-3 at the No. 4 spot.
Recommended Videos