Prisilla Rivera's 32-point explosion carried Akari to a 25-21, 22-25, 26-24, 25-22 victory over F2 Logistics in the 2022 Premier Volleyball League (PVL) Reinforced Conference on Tuesday night at the Smart Araneta Coliseum.
The three-time Olympian from the Dominican Republic went out on a high, scoring on 29 attacks and three blocks as the Power Chargers concluded their maiden season in the pro league with their third win in eight games.
At the same time, Akari stalled F2 Logistics' march to the playoffs, dropping the Cargo Movers to a three-way tie with Cignal and Choco Mucho at 3-3.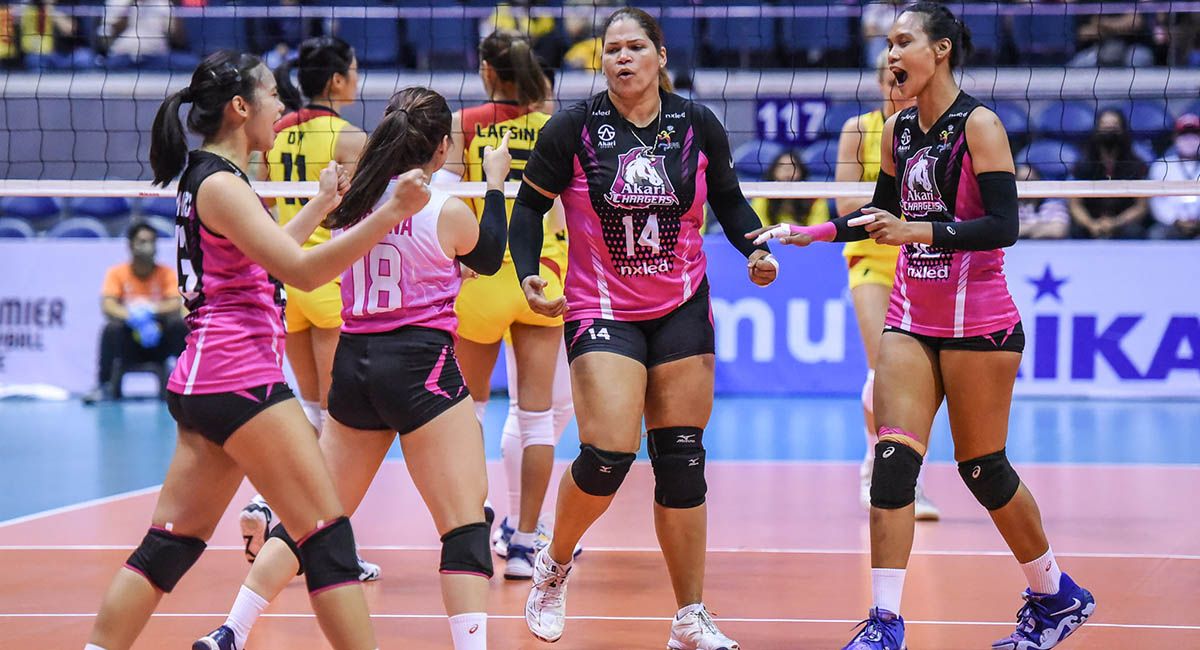 ADVERTISEMENT - CONTINUE READING BELOW ↓
"It's always a challenge being the youngest one but we're heading into this tournament with a lot of chances… Finally, maybe we got the spirits up of this team so for the future, we're gonna be again starting from the beginning so I think we will be much better," said head coach Jorge de Brito after his young team finished seventh in the tournament.
Lindsay Stalzer and Kim Kianna Dy rallied F2 Logistics from a five-point deficit, 12-17, to make it a one-point game 18-19 but Rivera delivered five of Akari's last six points in the fourth set to finish as the lone Power Charger in double figures.
Erika Raagas and Janine Marciano followed suit with only eight points apiece.
Both teams were neck-and-neck in all departments, but the Cargo Movers' 31 unforced errors against the Power Chargers' 26 spelled the difference.
Stalzer and Ivy Lacsina tallied a team-high 17 points apiece while Dy chipped in 11 points for F2 Logistics, which missed Kalei Mau due to a calf injury.
ADVERTISEMENT - CONTINUE READING BELOW ↓