AIR FORCE head coach Jasper Jimenez didn't want Pacifictown-Army to get the last laugh in the Premier Volleyball League Season 3 Open Conference.
The Lady Jet Spikers were licking the wounds of their recent Finals loss to the Lady Troopers in the AFP Olympics.
As Army dethroned Air Force, Jimenez knew that their generals would always bring up and laugh about the result of their competition.
"Yung AFP Olympics, 'yun talaga prestige namin kasi isang taong kantsawan ng mga generals," he shared. "Kasi habang nagme-meeting sa GHQ, Armed Forces, Navy Air Force, 'Mahina pala 'yung ano mo e!' Gan'un 'yung mga kantsawan diyan. Kaya 'yun talaga pinakamahalaga sa amin na hindi namin nakuha."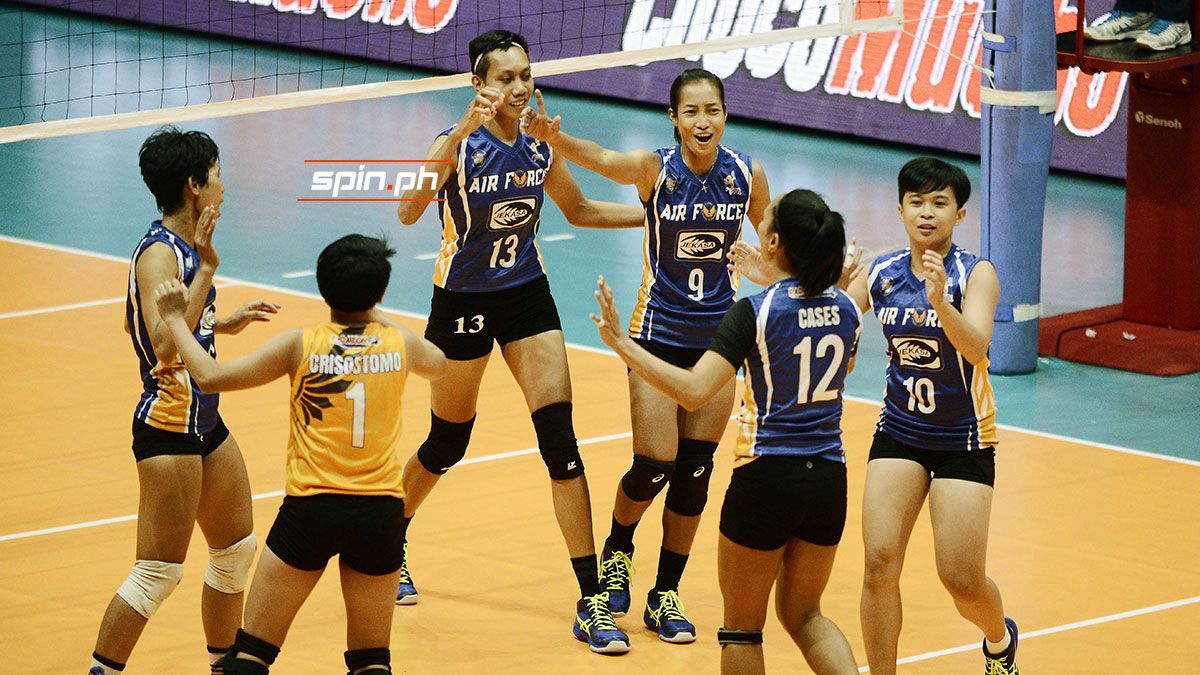 Continue reading below ↓
Recommended Videos
That's why the Lady Jet Spikers refused to blow their last and no-bearing Open Conference game, prevailing over the Jovelyn Gonzaga-less Lady Troopers, 28-26, 25-20, 26-28, 26-24, on Wednesday at the Arena in San Juan City.
"Kahit placing nalang pero pride pa rin. Kailangan natin manalo dito," Jimenez said. "Siguro ito, compliance nalang ng Army 'to at sa amin dahil blessing pero kahit papaano, dito na tayo bumawi."
With veteran hitter Judy Caballejo and middle blocker Dell Palomata combining for 30 kills, Air Force finished at fifth place with 7-9 win-loss record, while sending its rivals to its sixth straight defeat to finish the conference with a 6-10 card.
It wasn't a good month for the Lady Spikers after failing in their AFP Olympics title-retention bid and falling short of a spot in the Final Four in their PVL comeback.
Jimenez and his wards are taking it as a huge lesson to redeem themselves when they return in the PVL Reinforced Conference and try to regain the glory of the AFP Olympics next year.
"Hindi para sa amin, tanggapin nalang namin. Bawi nalang next time, gan'un naman di ba? Wag ka titigil para manalo ka kasi kapag tumigil ka, hindi ka makakabawi," Jimenez said. "Kailangan talaga makasali kami ng Reinforced kasi para 'yung consistency na tinatawag, dapat andiyan. Makakasali kami ng Reinforced, may sasalo ng import namin. 'Yun naman 'yung promise ni sir Ricky (Palou)."