THE women's national volleyball team failed to stop Indonesia's comeback as it absorbed a 21-25, 28-26, 25-12, 18-25, 9-15 meltdown to open their campaign in the ASEAN Grand Prix on Friday at Terminal 21 Mall in Nakhon Ratchasima, Thailand.
The Philippines had a promising start after a good showing from mainstays Ces Molina, Majoy Baron and Mylene Paat as well as new comers Kalei Mau, Maddie Madayag and Alohi Robins-Hardy dominating the third set for a 2-1 match advantage.
However, Indonesians caught fire in the fourth set to force a decider, which they took control to complete the come-from-behind victory even without superstar Aprilia Manganang.
Indonesia dominated the fifth set right from the get go with a 7-2 start, although the Filipina spikers nailed a pair of kill blocks followed by two off speeds from Mylene Paat and Majoy Baron to cut the lead down to just one, 7-6.
But the Indonesian unleashed a 6-2 run capped by back-to-back drop balls from Tri Retno Mutiara Lufti for a 13-8 spread. Kalei Mau stopped the bleeding for the Filipina spikers only for Agustin Wulandari's attack and a crucial two touches violation from the Philippines that completed Indonesia's comeback win.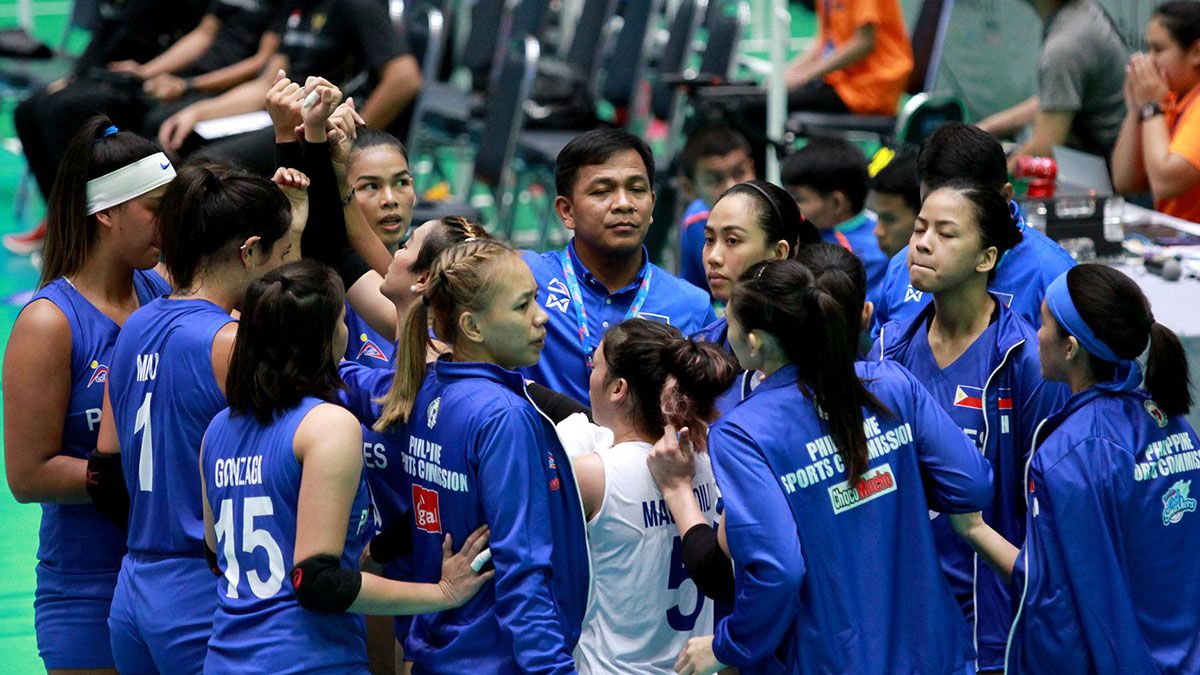 Continue reading below ↓
Recommended Videos
Arsela Nuari Purnama led Indonesia's fightback with 18 points. Ratri Wulandari and Megawati Hangestri Pertiwi chipped in 14 and 13 points, respectively. Wilda Siti Nurfadhilah nailed four kills blocks for 12 points, while Agustin Wulandari added 11 markers.
Molina powered the Philippines with 18 points. Baron delivered 11 kills, five blocks and an ace for 17 points. Mau had 15 markers, while Paat added 12.
Madayag also made an impressive debut for the national team with seven points as well as 6-foot-2 setter Robins-Hardy, while liberos Dawn Macandili and Kath Arado took care of the floor.
The Philippines will battle powerhouse Thailand on Saturday.