PETRO Gazz fell short to China Man-made Fiber Corporation of Taiwan absorbing a 26-24, 25-17, 21-25, 14-25, 15-17 meltdown in the 2019 Taichung Bank International Women's Invitational Volleyball Tournament on Monday at the Taipei Gym.
Following a three-set loss to Top Speed of Taiwan, 17-25, 14-25, 20-25, last Saturday's opener, the Angels put up a gallant fight, this time, winning the first two sets behind the good showing of wing spikers Jonah Sabete, and Jovie Prado as well as middle blocker Cherry Nunag.
However, the Angels flirted with disaster as the troika of Li Weng Chang, Yi Ching Lo, and Croatian Matea Magdi lifted CMFC for a comeback and stole the victory escaping in a neck-and-neck fifth set.
Sabete was a revelation for the Premier Volleyball League Reinforced Conference champion unleashing 25 points off 18 attacks, six kill blocks, and a service ace.
Prado delivered 13 points, all coming from attacks. Nunag had nine spikes and a pair of blocks for 11 points. Paneng Mercado added nine points, while team captain Chie Saet paced the team with her brilliant set plays and had seven hits.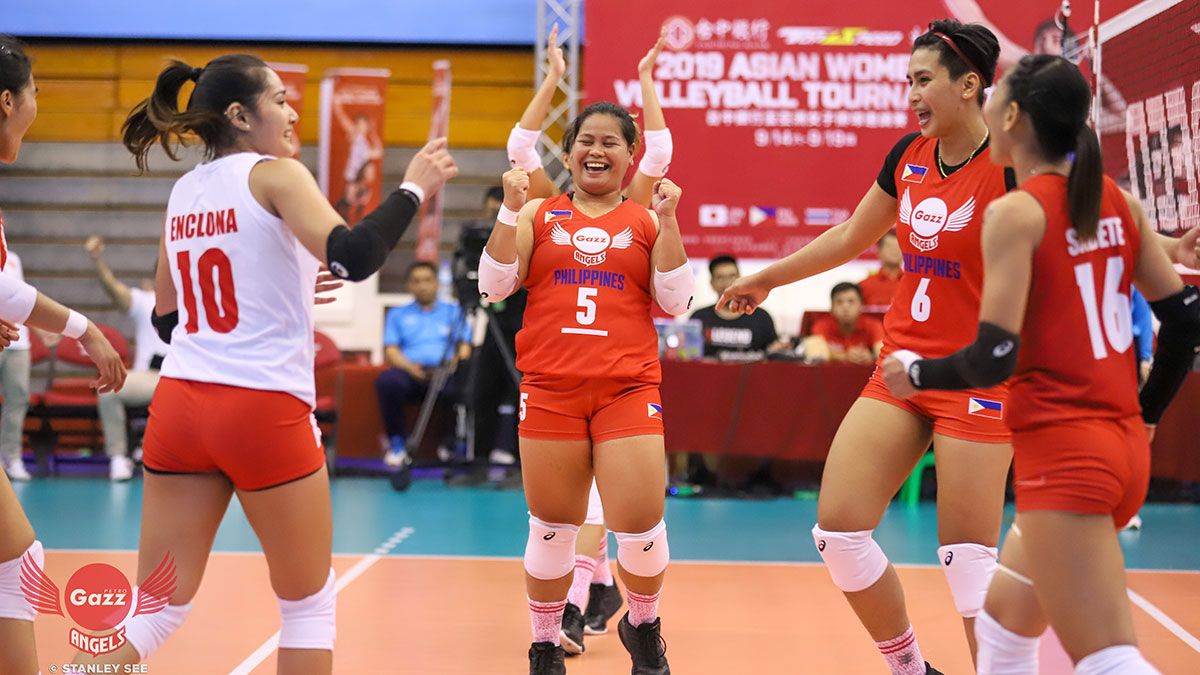 Continue reading below ↓
Recommended Videos
Chang powered the Taipei club team with 19 points, while Lo and Magdi chipped in 17 and 16 markers, respectively, dealing the Filipinas their second defeat.
Petro Gazz continues to hunt for its first win against a club team from Japan on Tuesday.