POCARI Sweat top hitter Myla Pablo was rushed to Cardinal Santos Medical Center after an awkward landing that left her in terrible pain on Thursday.
Pablo had just scored on a powerful spike off a crosscourt combination play against BaliPure when she froze on her landing during a Premier Volleyball League (PVL) Reinforced Conference at The Arena in San Juan.
The former National University standout was attended to by medics on the court before she was stretchered out and taken to the nearby Cardinal Santos Medical Center in an ambulance.
Pocari Sweat team manager Atty. Anthony Ty said the initial diagnosis of medics at the scene was back sprain.
Team officials confirmed the star spiker has been dealing with back spasms since their third game in the Reinforced Conference.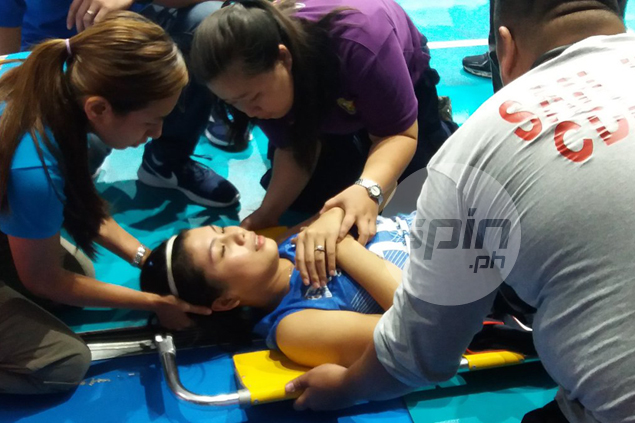 ADVERTISEMENT - CONTINUE READING BELOW ↓