FORMER La Salle volleyball stalwart Michele Gumabao has called out the Lady Spikers' senior players to step up after La Salle's disappointing defeat to the Far Eastern University Lady Tamaraws in the UAAP Season 78 women's volleyball semifinals last Sunday.
In an interview with SPIN.ph during the Alaska Powercamps press conference on Tuesday, the 23-year old former Finals MVP and two-time Best Blocker awardee said it is up to Kim Fajardo, Mika Reyes and Ara Galang to make sure there won't be a repeat of La Salle's collapse against the Lady Tams.
"Everyone should step up. But the pressure is always on the seniors and everyone there is a senior — Kim Fajardo, Mika Reyes, Ara Galang — they're veterans and all three of them have to step up. They have to depend on themselves first before they look to their rookies and sophomores to perform," Gumabao said.
"Each and everybody has to step up. The coaching staff has to step up. The second-stringers have to step up. The whole team has to step up and claim responsibility for that loss so that they can move on and prepare for (Wednesday)," she added.
Gumabao admitted some people were "upset and disappointed" when they felt that the former UAAP star hasn't been very vocal in her support of her former team. The former Lady Spiker star was recently appointed an assistant coach by rival school Adamson.
Continue reading below ↓
Recommended Videos
She explained her absence from most of the La Salle games.
"Now that it's only La Salle in the Top 4 fighting for the championship. But all the schedules kasi are right smack in the middle of my schedule with Powercamps so there's a lot of issues (on why) I haven't been watching the games," she explained.
Together with teammates Aby Marano and co-captain Cha Cruz, Gumabao led a La Salle team that won three UAAP championships during her four-year stint with the team from 2010-2013.
She felt for her alma mater after the sorry loss on Sunday.
"THAT game last Sunday was really heartbreaking if you're a La Sallian. Ito yung pinakamasakit na talo: Yung alam mong panalo ka na matatalo ka pa."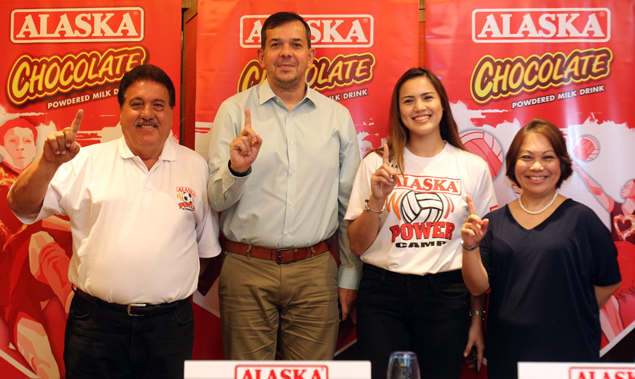 The key to getting over the hump of a difficult loss, according to the coach-TV personality, is "consistency."
"They just really have to be consistent. They have to want it more. And at the end of the day if you don't want it hard enough, like how FEU wanted to win, at the end of the game you're going to lose."
Gumabao said La Salle has to have the "heart of a champion" if they really want to win.
"That you go inside the court and you expect yourself to win. You really have to work hard for every single point and I didn't see that in them in the last game. They were two sets up and I think it's either they relaxed. I don't know what happened or what issues came up. They really let go of that game. They fought hard but at the end it was just really FEU wanted it more — you could see it in how they played and how they moved."
"Even though I was La Sallian, talagang after the game I was like, 'Grabe! FEU played well!' You have to give it to them also.
Despite being a member of the Adamson women's volleyball coaching staff, Gumabao said La Salle will always be close to her heart.
"As I said in one interview, I signed up as (one of Adamson's coaches) so my loyalty will be with Adamson because I'm a professional and my playing years are over already. I will always cheer for them of course wherever I am or wherever I put my loyalty into siyempre doon din ako magsu-support but I will always support my alma mater.
"My alma mater is the source of everything I have now and the reason why I am here now."