NCR champion Kings' Montessori beat Cagayan de Oro National High School, 25-23, 25-18, to stay top of Pool A in the Rebisco Volleyball League National Championship Girls 18 and Under on Sunday at the Ynares Sports Arena in Pasig City.
Coming off a convincing 25-8, 25-19 victory over Northern Luzon titlist Holy Family Academy on Saturday, Kings' Montessori extended its unbeaten run to two matches while handing Cagayan de Oro its first loss.
Naniloa Spaar unloaded 17 points to lead Hawaii U-18 past Holy Family Academy (0-2), 25-22, 25-16, at the start of its Pool A campaign.
University of Mindanao-Tagum College also improved to 1-1 record in Pool A as Marianne Louise Tayag scattered seven kills, four service aces and three blocks for 14 points in a win against University of San Jose Recolletos (0-1), 25-13, 15-25, 25-18.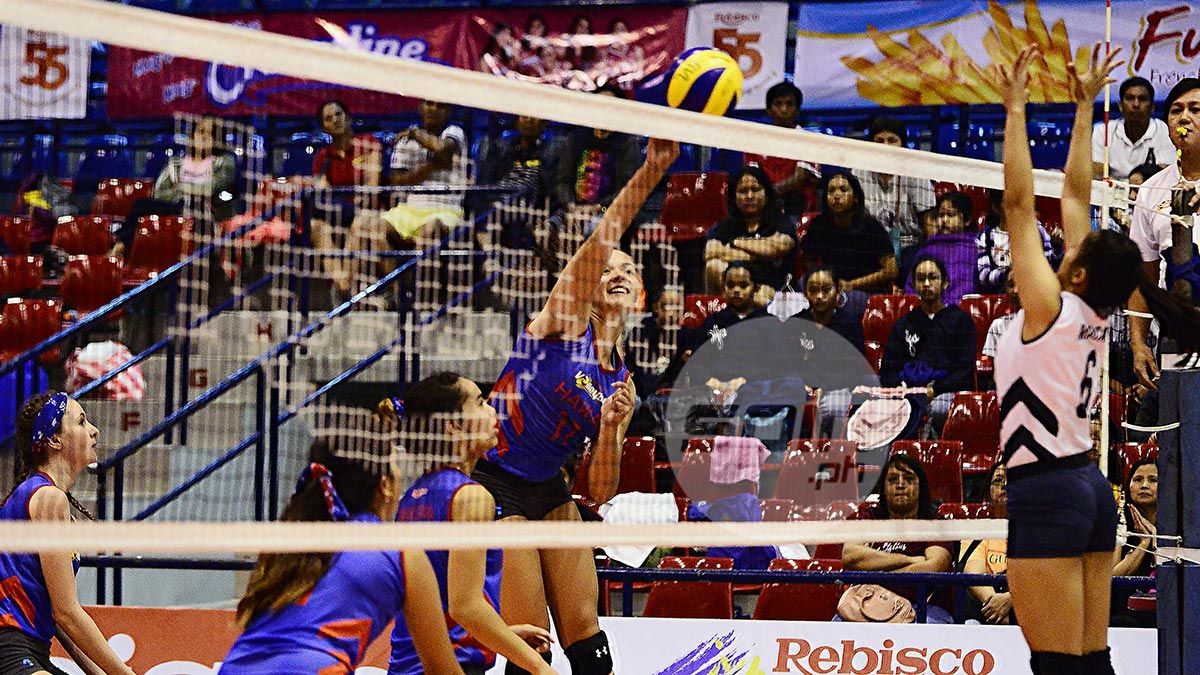 Continue reading below ↓
Recommended Videos
Bacolod Tay Tung, which upset Malaysia's Sarawak Under 18 squad on opening day, took the Pool B lead after a 25-9, 25-15 sweep of winless St. Alexius College (0-2)
Sarawak Under 18, on the other hand, bounced back and handed the first loss of Leyte National High School in three-set thriller, 25-14, 18-25, 25-21.
Sarawak and Leyte National High School are now tied on 1-1 cards.