FIVB has clarified that Larong Volleyball sa Pilipinas Inc. is still the recognized national federation in the country, asserting that the Philippine Volleyball Federation remains suspended by the world governing body for the sport.
Argentina's Fabio Azevedo, the FIVB general director, made the clarification in a letter to PVF president Edgardo Cantada dated Jan. 13, 2020, a copy of which was furnished to the LVPI.
FIVB said the PVF had lost all of its rights except for affiliation, while LVPI has the rights granted to provisional members under the regulations of the International Federation.
The Asian Volleyball Confederation (AVC) general manager Rueangsak Siriphol added that PVF, which earlier released a calendar of events for the Philippine team, cannot send entries AVC-sanctioned tournaments.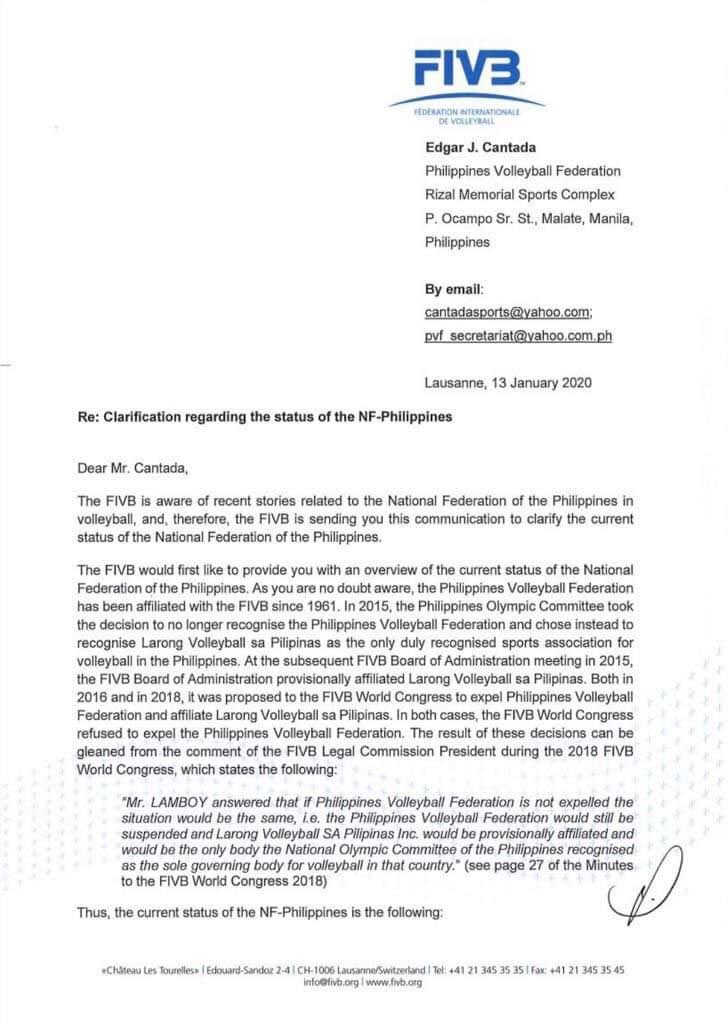 ADVERTISEMENT - CONTINUE READING BELOW ↓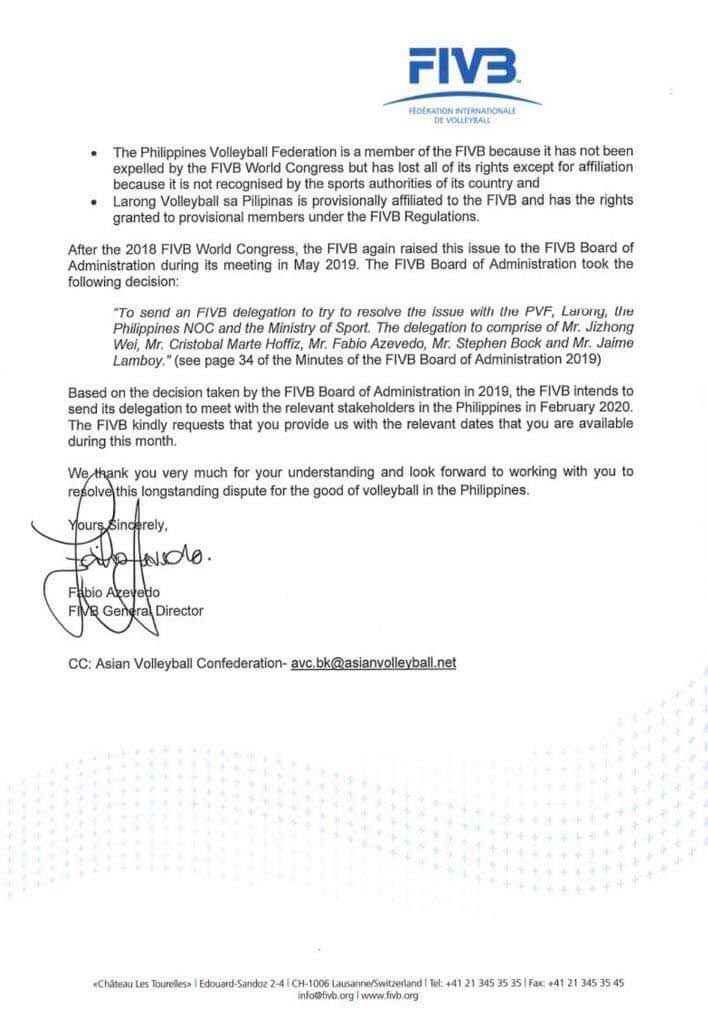 "PVF has been suspended by FIVB since 2015 until now. So, AVC cannot accept their national entries to participate in 2020 AVC championships," Siriphol wrote.
The FIVB also confirmed that it will be sending a delegation to the Philippines next month to finally resolve the situation.
The delegation, to be headed by Azevedo himself, will be meeting with officials of the LVPI, PVF, the Philippine Olympic Committee (POC) and the Philippine Sports Commission (PSC).
ADVERTISEMENT - CONTINUE READING BELOW ↓